Joanne Murphy is the voice behind Tri Talking Sport.  An accomplished event MC, live presenter and international sports announcer working with brands and events across a wide range of sectors. She is the host of the sports podcast 'Tri Talking Sport' launched in May of this year.
Joanne provides MC services for a variety of sports events, expos, gala dinners, awards ceremonies, fashion shows, business lunches, fundraising events, seminars and conferences.
Complementing her presenting career, she specialises in event management, PR and marketing of sporting events. Joanne also designs, delivers and hosts a number of motivational seminars featuring keynote speakers from across a wide range of sporting and business sectors.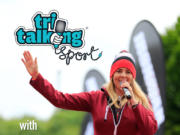 This is our 15th episode of the show and our guest this week is Haley Chura, a professional athlete based in Bozeman in the USA. She is the co-host of the popular Ironwomen Podcast with Alyssa Godesky and was the MC of the Outspoken Summit in Tempe Arizona which we chat about in this episode.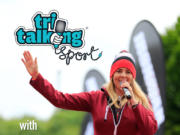 Kayanne Horgan and Valerie Fogarty from Galway Triathlon Club completed IRONMAN Sweden in August this year.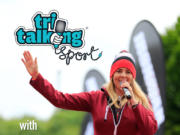 Owen Martin celebrates his 10th anniversary of chasing dreams in triathlon, returning to the Big Island of Hawaii to race at the 2019 World Championships in Kona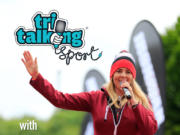 In this episode, I chat with professional triathlete Laura Siddall who was knee-deep in IRONMAN Wales preparation when we caught up on Thursday of race week in Tenby.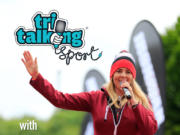 Mike Reilly is renowned across the world as the voice of Ironman, based out of San Diego in the USA.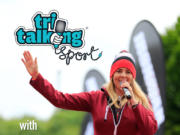 Leo Hynes is a proud member of Tri Lakes Triathlon Club and was a keen triathlete from 2009 – 2012 despite being diagnosed with Macular Degeneration in 2009.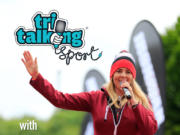 In this first episode we chat with triathlete Caroline Heffernan from Tri Lakes Triathlon Club in Galway. Caroline, a mum of 2 is an avid triathlete and sports fan despite suffering from Cystic Fibrosis.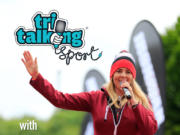 Shane Finn from Co. Kerry ran his first marathon in 2010 at the age of 17, since then he has pursued a busy and active lifestyle of participating in endurance events including multiple marathons and IRONMAN races.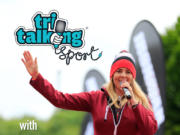 In this episode, we chat with Ray O'Connor from Galway. Ray is an avid runner and ultra distance enthusiast with 169 marathons under his belt to date.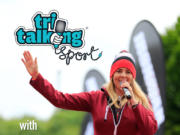 Nikki Bartlett is a professional triathlete from the UK, she has taken a diverse road to triathlon, leaving her life as a rower behind due to injury, she has been racing professionally as a triathlete for 4 years.