BEAST CHALLENGE – THE FALL
Organiser:
Mairead Mc Mahon
Oct 7, '17 at 11:00 am
Event Navigation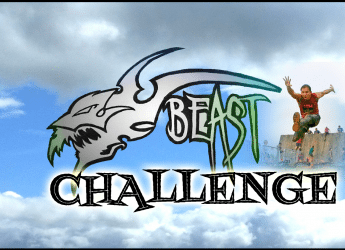 BEAST CHALLENGE – THE FALL– BRINGS YOU SOME OF THE TOUGHEST AND MOST INSANE OBSTACLES YOU'VE EVER EXPERIENCED – 'GET YOUR BEAST MODE LOADING – THIS IS GOING TO BE EPIC !!
A PHENOMENAL OCR EVENT. CHOOSE FROM
BEAST CHALLENGE – 7KM FUN OCR CHALLENGE – FAST, FURIOUS FUN – THE CHALLENGE IS TO FINISH
BEAST RACE – COMPETITIVE OCR RACE – 8KM – OCR WORLD CHAMPIONSHIPS/ EUROPEAN OCR CHAMPIONSHIPS QUALIFIER.
BEAST WARRIOR – 2KM OCR SPRINT
ULTIMATE BEAST – BEAST RACE AND BEAST WARRIOR COMBINED
IRISH OCR CHAMPIONSHIPS – QUALIFIED ATHLETES ONLY
MINI BEASTS FAMIY/KIDS OBSTACLE RACE
REGISTER BEFORE 30th June 2017 to avail of our Early Beast Discount !!
Be prepared for plenty of "Mud, Sweat and Beers". This 2 day event promises to be sensational , and takes place on Saturday 7th Oct 2017 from 11am. Beast Challenge – The Fall is guaranteed to be one of the toughest, grueling, most enjoyable and rewarding events of the year. Finsiher T Shirt, bespoke medal, BBQ, and afterparty for every challeger.
We are delighted to announce that 'BEAST CHALLENGE' is a qualifying event for the OCR World Championships, and the EUROPEAN OCR CHAMPIONSHIPS.
Related Events