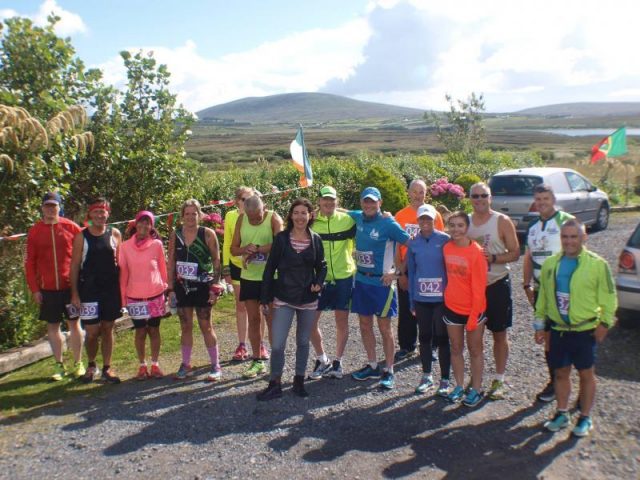 New Routes, New Routes, New Routes!!! YOU are invited to participate in the Achill International Marathon Race Weekends 2017 happening on July 22nd and 23rd and August 26th and 27th.
There will be 'Director's Marathons' happening in the 2 days previous to both events.
All of these routes (21K, 42K or 63K) are AAI approved.
Some of you will run back to back and others will run for 4 days depending on your choice of battle!
Everyone is welcome to register for a single day event up until July 18th.
Set against the dramatic backdrop of the Wild Atlantic Way on Achill Island, the course combines the beauty of the landscape with the challenges of an elevated course.The handcrafted medals have been underway in a busy fashion with this years medals individually designed and hand painted.
Run, Walk, Cycle or volunteer to help on the day!
 July Route Saturday & Sunday 9am
Directors Run Route  – Friday 21st July
For more information on the July event Click HERE 
For more information on the August event Click HERE
Photo Credit: Mark F Chaddock