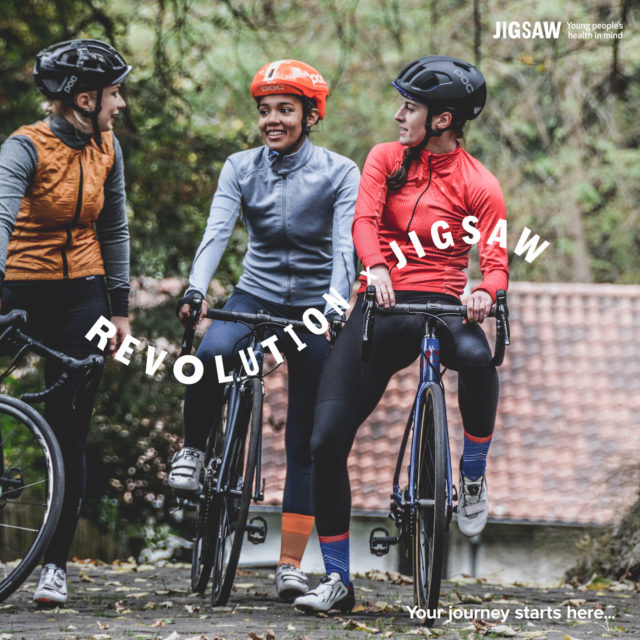 New virtual cycle fundraising challenge aims to be a Revolution in supporting young people's mental health
Jigsaw, the National Centre for Youth Mental Health, is rolling out a new virtual cycle challenge called Revolution x Jigsaw. Revolution x Jigsaw aims to get people from right across Ireland on their bike to cycle a combined 100,000km and raise €100,000 for Jigsaw by 5pm on Thursday 10thOctober, which is World Mental Health Day.   Revolution is being led by four Jigsaw supporters, Stefanie Carr and Gabriel Greally from Galway, Róisín Dunne from Laois and Gary Cullen from Meath, who have each set an individual cycle challenge for people to join with them to complete.
"Revolution is a super new campaign that gives each person the opportunity to take on a challenge on their own terms and in their own time.  All you need is access to a bike, any type of bike will do. A road bike, exercise bike, spin bike in the gym or your granny's high nelly", said Justin McDermott of Jigsaw,"Once you sign up, a Revolution x Jigsaw iDonate fundraising page is automatically created for you. This page is integrated with the cycle app Strava, which records your cycle and uploads it to your page"
Signing up to Revolution x Jigsaw is free and you can sign up today at www.revolutionxjigsaw.ie.  Each person who signs up received their own personalised Revolution x Jigsaw iDonate fundraising page and ongoing support and assistance from Jigsaw.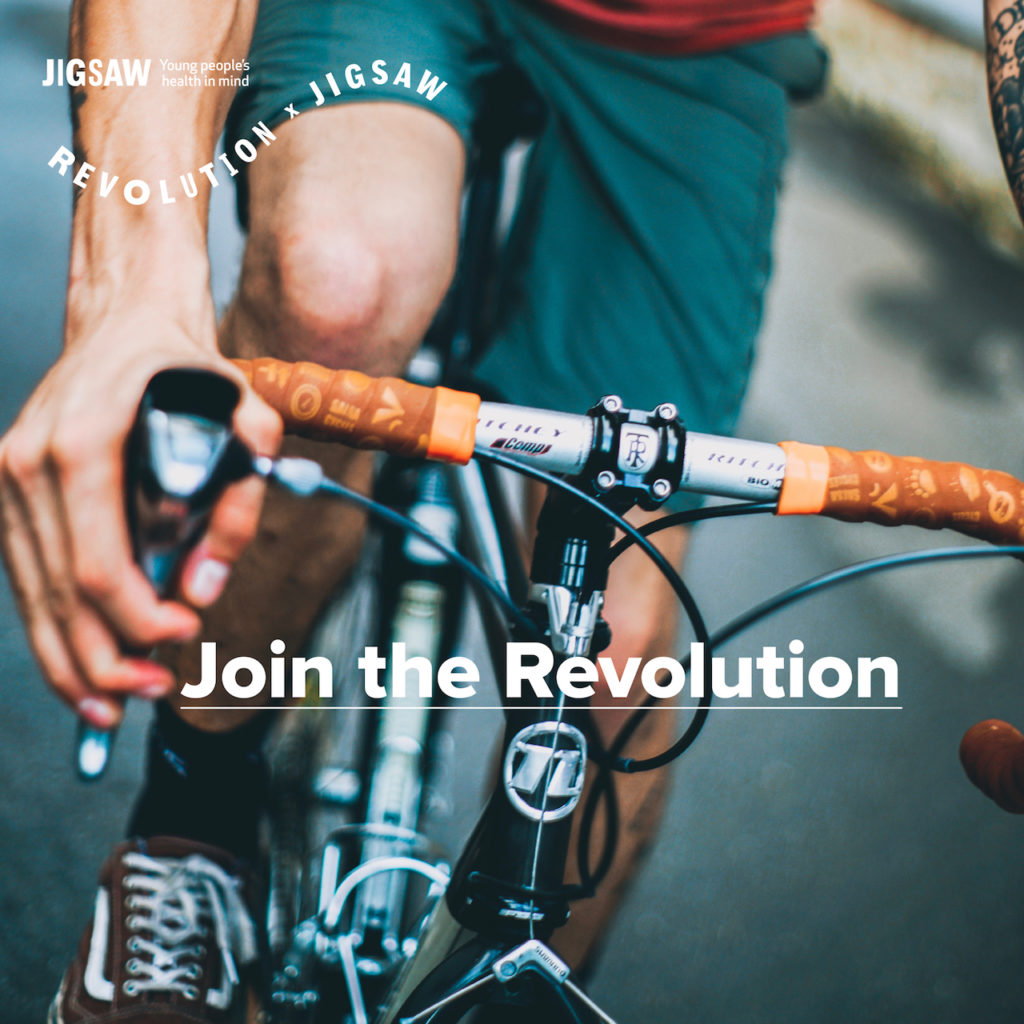 "Our four fabulous captains, Stefanie, Gabriel,Róisín and Gary have chosen their challenge, now they want you to join with them andchoose the Revolution challenge that suits you. All you have to do is grab your phone, grab a bike and let's roll. Come on and join the Revolution",said Justin McDermott.
All funds raised go to support Jigsaw and their work supporting the mental health and wellbeing of young people (aged 12-25) across Ireland. To support their work in strengthening communities to become more supportive of young people and their mental health and to also influence change to enable Jigsaw achieve its vision of an Ireland where every young person's mental health is valued and supported.     For more information on how you can take on a Revolution x Jigsaw challenge, visit www.revolutionxjigsaw.ie.