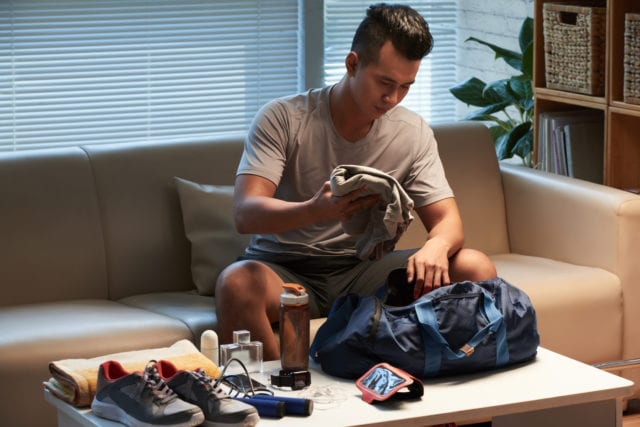 The 2019 New York City Marathon takes place this weekend on Sunday 3rd of November. Over 50,000 people will take part in the 26.2 mile journey around the Big Apple – if you're one of the 500 Irish travelling to the event, we've got some tips to help with your packing.
Top Tips
1. The basics
Make sure you have your passport, boarding pass and race info with you, as without these you won't get very far. Pack your race essentials, runners, tops, underwear etc in your hand luggage, so should your check-in bag go astray then you have all the essentials for race day in your hand luggage.
2. Race Wear
Now is not the time for experimenting. Pack your usual tried and tested outfits, including everything from your innermost layer to your outermost. Even if you see the perfect gear at the expo, do not sacrifice comfort for a trendy race pic. Get the gear, but save it for the next race.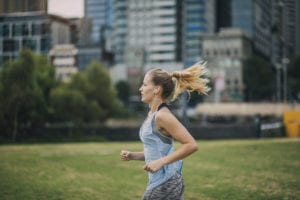 Even test out what hairstyle works best. Nothing is worse than having to pull out of a race because of blisters or chafing, or having to slow down to pin up a stray strand of hair that's getting in your eyes. If necessary, pack a beanie or visor.
Layers layers layers. You need clothes that will keep you warm pre-race, but also that won't hinder you once you start running. The solution to this? Layering.
Considering wearing some old clothes you don't mind losing at the start of the race. You'll be waiting a while on Staten Island for the race to begin, and it's important to stay warm.
3. Toiletries
Once again, do not use this week to experiment with a new moisturiser, shaving creme or other toiletries, pack your usual suspects for your trip for use before and after your race, like your toothbrush, medication etc, but also keep in mind the extra bits you'll need for the race.
Vaseline is a must. We all know how fun chafing is.
Remember that even if it's cold, 26.2 miles is a long time to be out under the sun. Lather on your usual running sun cream in the morning and protect your skin – you'll thank yourself later.
Bring extra hair ties, bandannas, hairbands, or whatever you usually use to keep your hair in place. If you wear contact lenses, bring extras.
Stick your usual post-race toiletries in your bag also – plasters, muscle rubs, painkillers,  it'll save you from hobbling around to find the closest CVS after the race.
4. Never mind the forecast – pack for all weather
This is the one time we'll advise you to overpack. Prepare for all possible weather conditions.
Pack sunglasses, a cap, a hat, and gloves – don't assume that the weather forecast is going to be right. Expect the unexpected and you won't be blindsided by any last-minute weather changes.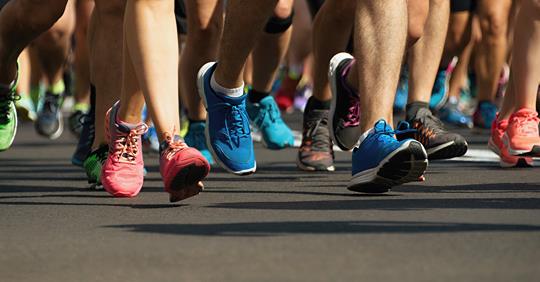 5. Compression Socks
It's advisable to wear compression socks on the flight to prevent you from getting dead legs. Get up and walk around to stretch your legs at least once during the flight.
Look after your body in the days leading up to the event, and you'll be glad you did. Hydrate well pre-flight ah during the flight.
6. Race Fuel
Pack a few of your favourite pre-race snacks. Avoid eating new gels or protein bars before and during the race as you don't know how your body will react. Pack your own and say no to freebies at the expo unless you've tried them before.
7. Your bag check
Plan what you're going to bring with you to check-in at the bag drop for after the race. Consider how long it'll take to return to your accommodation, and ensure that you have comfortable and warm clothes with you to change into.
Pack a complete change of clothes and some wet wipes. Also, remember that non-transparent bags of any kind are not allowed at the event. Use clear plastic bags, preferably the official NYRR clear check bag that you will be provided with.
See a list of all New York Marathon prohibited items here.
8. Electronics
Pack whatever electronics you need, such as your phone and your running watch. Pack the chargers also, and remember that, depending on where you're travelling from, you'll need an adapter for your plugs.
Maybe even think ahead and download your favourite movies or shows from Netflix to keep you entertained on your flight, or download your pre-race playlist from Spotify.
Don't Stress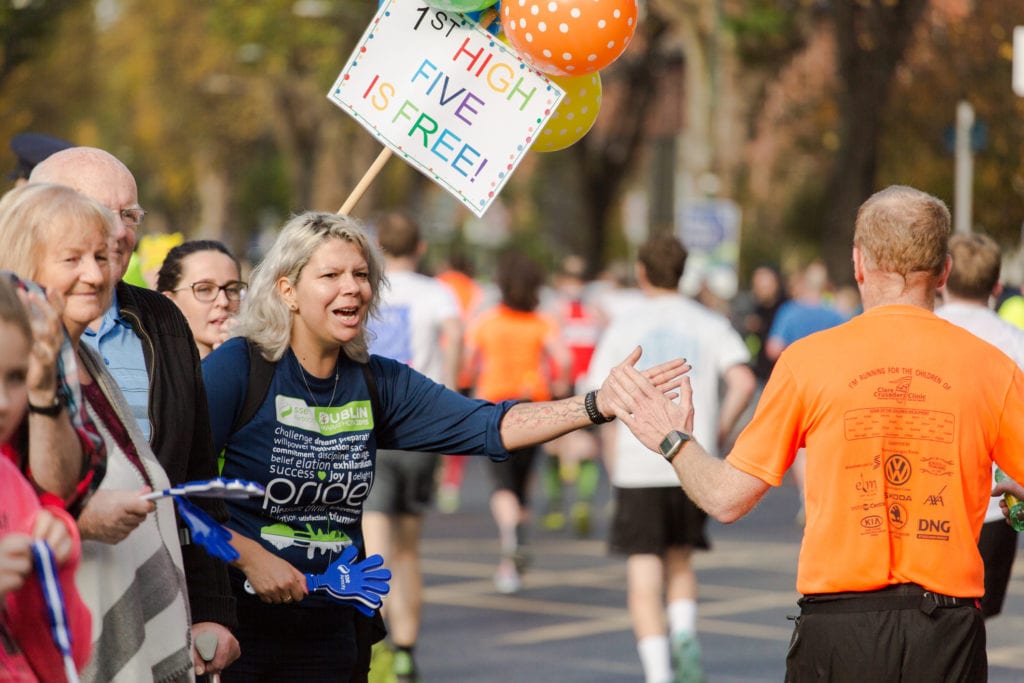 By making a thorough list and packing strategically, you'll avoid pre-race stress. But if you do forget something don't worry – it's New York City. Anything you need won't be too hard to find. Check out our article on how to avoid taper tantrums before a big race.
Focus on the race, and afterwards enjoy the ambience of the Big Apple. It's one of a kind.