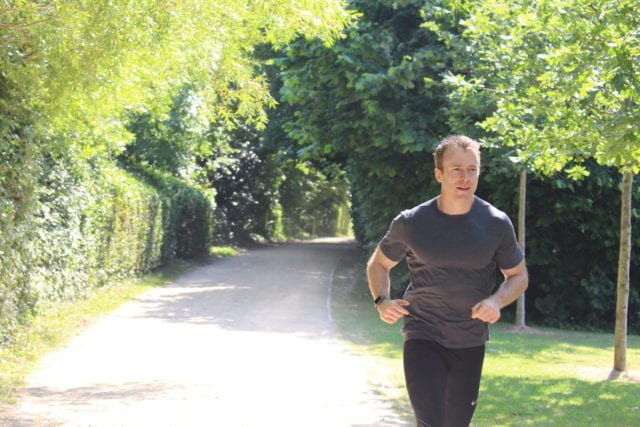 With just a few weeks to go to the Dublin Marathon, the research team at Pace-Man outline what the science says you should focus on in terms of nutrition, training and pacing plans.
A few weeks ago, we introduced you to a team of researchers within UCD, Pace-Man. Pace-Man is a free to download iTunes app that merges science and technology to help you plan, predict and pace your marathon, specific to the course you are running. The app provides live audio feedback to runners in-race, alerting them as to whether they should speed up or slow down to help them reach their target. Inspired by the buzz surrounding marathon events, one of the researchers Dr. Cailbhe Doherty has been using the science outlined within their app, and within their weekly online articles, to plan his own first marathon experience.
At this final stage of training Cailbhe, like many other runners will be trialling their final preparations, in particular nutritional, training and pacing strategies. With just a few weeks to go to the big event Cailbhe updated us on his progress, including his tips for the coming weeks.
Nutrition
Carbohydrates and fats are two of the primary fuel sources used by skeletal muscle tissue as an energy source during prolonged exercise. Recreational runners who complete the marathon in the range of 3.5 hours or more, exercise at intensities that will change their energy source from carbohydrate to fat, making them less efficient and more likely to hit the wall, unless they supplement their energy levels.
So how can runners make sure that they have enough in the tank to keep going? Well the first step is to make sure they carbohydrate load in the 1-2 days leading up to the marathon. Put simply, this can be done by ensuring that your normal calorie intake is made up predominantly of foods high in carbohydrate during these days. Carbohydrate intake should be in the range of 10-12g per kg of body mass per day and research has shown that there is not one source of carbohydrate rich food that is better than the other.
Next, during the race runners should make sure that they boost their energy levels with foods or drinks that act quickly. Performance benefits are generally maximised with carbohydrate intake rates of 60-80g/h. Energy gels, jellies and simple to eat fruits are likely to be the best methods to boost your stores. Finally, depending on the weather, sweat rates may vary during exercise from 0.3-2.4L/h. It is dangerous to be over-hydrated, yet performance may decrease with dehydration. Therefore the simple method is to drink when thirsty! Read more about the science here.
Training
Over the last few weeks the Pace-Man team has been visiting various running clubs around the country, informing them of our research. One of the main talking points has been training! We have plenty of research outlining why long runs, strength training, and interval training, may all be beneficial. However, in the remaining weeks to race day we would not suggest changing anything dramatically from your current plan.
We have often spoken about the importance of preparing your body for what will happen however, so, where possible we suggest that runners trial aspects of the Dublin course, or aim to mimic elements of it on their run. For instance, the first 6-7km into Phoenix Park is uphill. Runners should consider incorporating a similar hill or elevation into their long runs. In addition, it is critical to try out the food and supplies that you plan to take. Nobody wants to be trying something for the first time on race day no matter what it is! Finally, train using the pacing strategy that you plan to use on the race itself. If you plan to run at a specific pace, your body needs to know how to react to that pace! Read more here.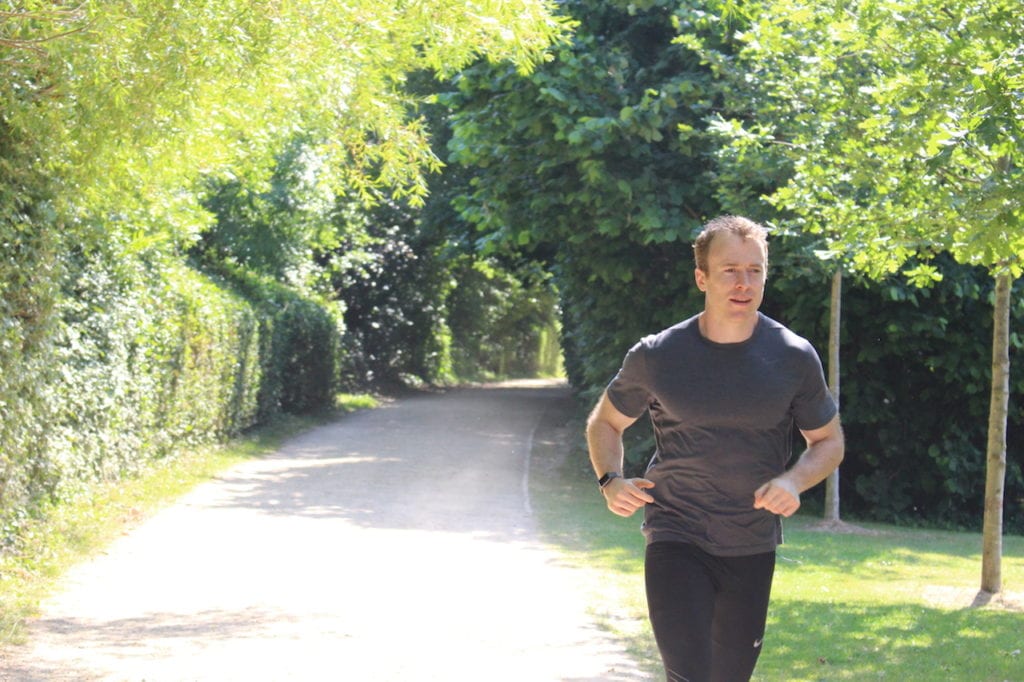 Pacing
As previously outlined, the Pace-Man team are looking to help runners reach their target pace and avoid hitting the wall, by providing them with scientific advice pre-race, but also by providing them with course specific pacing strategies, modelled on years of race data.
The Pace-Man app will coach you through the race, telling you when to speed up or slow down. However, as not everyone may like running with their phone, the team have plotted their pacing strategy within their app and provided the option of printing this off to use as your own personal pace-band. The team will also be on hand at the Dublin Expo with these bands. As with training, pacing should be practiced so anyone planning or considering using the app should be training with it now so that come race day you know you are fully prepared and ready with what to expect!
Running Study
The team at Pace-Man are currently looking to recruit interested runners for their study, while their weekly articles are also available through their website. If you are interested in reading these articles, or would like to know more about the study, you can contact them at www.pace-man.com, at [email protected] or through their twitter and Instagram pages @PaceManApp.