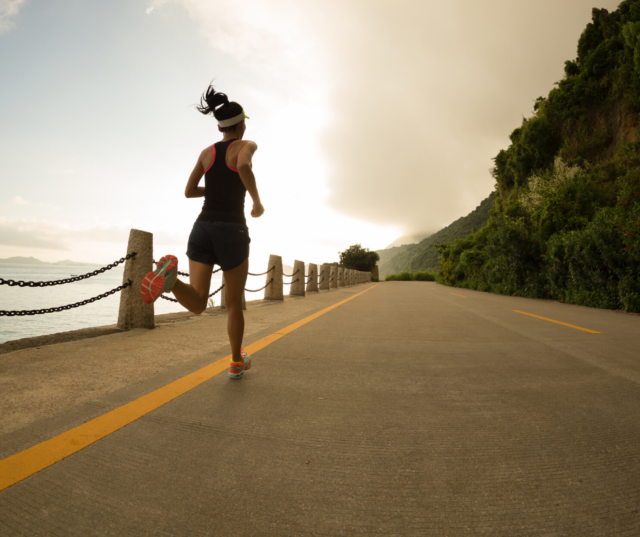 Article by Bjorn Ludick
Covid 19 is proving to be one of the biggest pandemics that we have been faced with globally, and as a result there will be a lot of ups and downs, but we have to stay positive and know that we will get to the other side safely and healthy if we work together and look after each other.
Races and club training sessions have been suspended already for a number of weeks and this suspension is expected to be extended in the coming days.  We will all have a lot of frustration and emotional ups and downs from self-isolation and social distancing but you do not have to stop training!!
As a result of the current isolation, you will have plenty of time at home to train and of course to recover.
Here are my Top 10 Suggestions that you can do to get fitter and stronger over this stressful time
Put Structure To Your Daily Training Routine
Pick suitable times during the day for family, work and training. Know what will work for you and your home commitments. Be realistic. Working on this now will ensure that you will still be able to achieve your 2020 goals.
Stretch Bands
Despite swimming pools being closed, you can still activate your swimming specific muscles through the use of stretch bands. They come in different strengths so make sure you get the right one. Swimmers/triathletes have been using these for years in their racing warm up routines .
You can get stretch bands HERE:
Get a Turbo Trainer
A turbo trainer is the best possible indoor training piece of equipment you could own as a cyclist/triathlete, especially in the current climate. It will simulate a cycling experience for you without having to go outdoors. If you can't get your hands on one from a shop, see if you can borrow one from a friend or if your club will rent one to you.
To get more interactive and social on your turbo session, Zwift is a great training tool to keep you motivated, enabling you to meet up with athletes, do races or just go for an online spin.
Below is a beginner's guide to Zwift:
Run Outside
If you are lucky enough to have a treadmill, great! But running outside is still an option. Night running is great for the mind and for your fitness. Run away from people instead of to them – still maintain that required distance of 2 m
Don't forget your light and high viz jacket, and don't run in groups!!
Check out the Run Ireland Article for Tips on Running Through COVID19 
Use Your Shopping As Weights
If you don't have strength and conditioning weights, take bags of tinned food and use them for weight-bearing exercises. You can do all kinds of exercises and sessions like Circuits and HIIT.
Get the kids involved as well and make it fun.
Foam Roll
The foam roller will help you recover from training sessions a lot faster. Do 5-10 minutes every 2 -3 days concentrating on the bigger muscle groups like quads, hamstrings, calves, glutes and back.
Work On The Small Things
If you have some small issues that need looking after, do your rehab or prehab exercises, so that when we get back to normality you will be ready to hit the ground running!
Prehab work is a lot better than rehab. Fix things before they happen!
Get More Sleep
Self-isolation can be a great time to catch up on some well-deserved sleep. Set your alarm for a specific time every night to make sure to get your 8+ hours. This will improve mood, better training performance and will help you feel refreshed every day.
Don't Overindulge
Being at home for the next few weeks, with food presses stocked up, it's going to be a tough time to avoid overindulging – just remember 'everything in moderation'.
You don't want to get to race season being a few kilograms heavier than before.
Get Fresh Air
Every day, try your best to get outdoors if possible, even if it's for a little walk with your family. Get those lungs filled with some fresh air. This will get you feeling invigorated and alive!
Happy training everyone and see you on the other side!!
For more advice and information feel free to contact Bjorn HERE
About the Author
Bjorn Ludick
I've raced all over the world for many years as an Elite Athlete, from short course to Half Ironman Distance. Qualified for ITU to 70.3 World Championships on a few occasions. 2011 Triathlon Ireland National Series Champion and numerous Triathlon Ireland Aquathlon, Duathlon and Triathlon championship podium finishes.
I have more than 17 Years of coaching experience and coach to:
Deca Ironman Winners, Ironman World Championships, 70.3 World Championships, ITU World Championships Qualified Athletes, Podium Finishers and numerous Personal Bests.