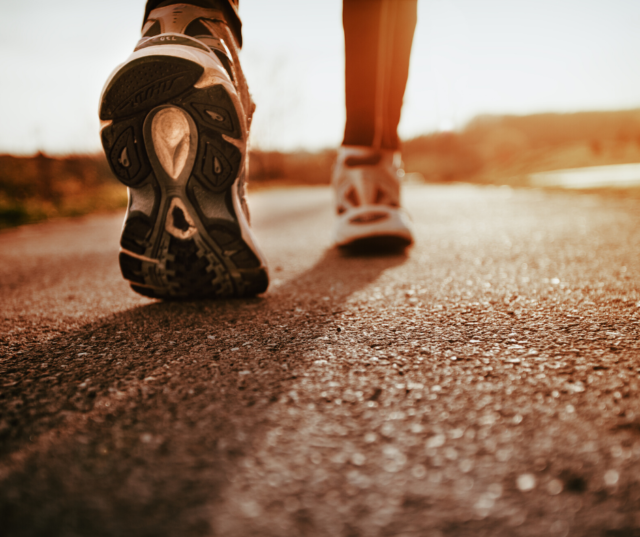 We've seen a huge surge in the number of people out and about, walking, jogging, running and taking the opportunity to get out into the fresh air since the COVID19 restrictions started.
With schools closed and lots of people either working from home or maybe finding themselves at home with no work to go to, getting out in the fresh air is good for both physical and mental health.
Regardless of what activity we do outdoors, it is important that we follow the guidelines from the HSE and government with regards to social distancing and not gathering as a group together. (Unless it's with up to four people from your own household)
There are lots of people running and walking in their neighbourhoods, on the roads, in estates, in green areas, being mindful of ourselves and others can ensure we all enjoy the outdoors at a safe distance from each other.
Run Or Walk On Your Own
For the most part, we all love to run with our buddies, both for social interaction, motivation and of course accountability, but if you can get out on your own, then please choose to do so.
If you are worried about running alone, why not pick a route that passes your home a couple of times so you can have your family members our housemates cheer you on as you pass by or if you have a dog bring them along for company.
If you are going to run with a buddy, try to maintain at least 2m (6 feet) apart when on the route and aim to have no more than two of you doing the session together.
When You Are Out Running
It's important to be cognisant of other people on the footpaths and in the area you are training other runners, walkers or joggers who are utilising the same route as you. Ideally, avoid running on routes that you know will be busy, choose to find a new route or run around your own neighbourhood exploring areas you may not have been bothered or excited to run in before.
If you are approaching other walkers or runners from behind, politely let them know you are coming towards them so as not to frighten them, lots of people are anxious and on edge, getting a fright from a speedy runner might push them over the edge.
Try to give everyone a wide berth on your route, step out of the way of someone walking towards you, give yourself a chance to move out their way and them out of yours.  Don't be afraid to smile and say hello to those you encounter, they will probably appreciate the gesture.
If you have a runny nose from running, wipe it, bring tissues with you and dispose of them accordingly. Don't spit on the ground or send a snot rocket flying where other people are going to be walking or running.
It might be handy to have some wipes or hand sanitizer with you should you need to press any traffic light buttons or go through any turnstiles.  When you get home be sure to immediately wash your hands to protect yourself and those you may live with.
It's important for us to remember that we are all in this together, things are changing rapidly with COVID19 and if we can help each other by giving each other plenty of space, we can continue to enjoy the benefits of being outdoors enjoying an activity that makes us feel good.
For more information on keeping safe during the COVID-19 crisis please go to the HSE website HERE.