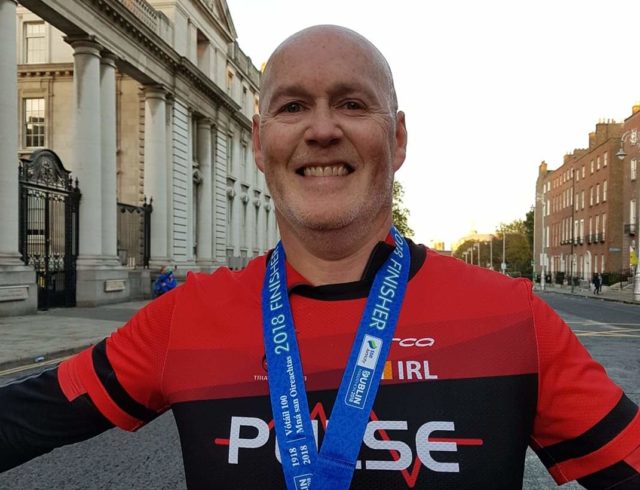 Ken Byrne is the Arthritic Triathlete. He has shared his experiences running with inflammatory arthritis and an autoimmune disease called Haemochromatosis. Ken recently had major surgery with a full right hip replacement, and has shared his recovery process so far with RunIreland.com.
Those who read my last blogs or follow my Instagram account will know I managed to keep training and complete 3 triathlons and the Dublin marathon last year while on the waiting list for a hip replacement.
On the 25th of February, I got my new hip. Here's how I prepared for this operation and how I've managed my recovery and my plans for this year.
Planning – or "prehab"
A buzz word in the running and triathlon world is 'prehab' as opposed to rehab. Both are important in when it comes to planned surgery.
The logic of prehab is to prepare your body for an operation. Any surgical procedure places your body under a lot of stress. There are quite a lot of things to consider and watch out for depending on the type of operation and your health history. My history is obviously my Arthritis but also includes Blood clots. Four years ago, I got blood clots in my lungs and my calf and thigh so this was an added risk for me going into this operation.
It makes sense that you prepare your body prior to the operation as best as you can and obviously rehab post-surgery is of equal importance. This is especially important for sportspeople who want to make a full recovery and get back to training as soon as they can.
Prehab is for everyone including the park runner or even the park walkers. If I can do it anyone can.
Surgery is a Marathon, Not a Sprint
An interesting fact I read the other day is running a marathon puts a similar amount of strain on your system as undergoing minor surgery.
With most serious athletes I know or read about, the first and only question they ask when they get surgery or incur an injury is "how soon can I get back?"
This is an obvious question because all of us will generally make plans and pay expensive entry fees for the races we target at least a year in advance. If we get injured it's not only taxing on the body, it can hit you in the wallet too. A lot of race entries maybe transferable but the chances of getting a refund is nil. To be honest, I am no different with this operation. However, knowing I was getting surgery means I didn't enter any race this year yet.
I am not the best of patients and this is 6 weeks recovery with most of it at home. No driving and being reliant on my wife and kids for a lot of help and is really testing my patience at times.
Training for my Operation
Since I finished my races in 2018 with the charity 5k in the Park in October I didn't stop training. What I did was change my training to focus on strengthening my upper body and to try retaining as much aerobic fitness as I could.
I wanted to be in the best condition I could be for this operation. The theory behind this is that recovery will be quicker and when I do get the ok to resume training that I hope to regain my fitness or at least get back to some level of fitness sooner.
From mid-October I started back in the pool, I swam with a buoy between my legs so not to kick and hurt my hip and just concentrated on my stroke.
View this post on Instagram
I set a few small goals to try to improve my times for 100 meters. When I started, I recorded a time of 1.56. When I finished the Friday before my operation, I recorded 1.35.
I broke my PB three times in my final week. I wanted to finish off on a high and that I did. I understand this may not be a fast 100mtrs for some, but for me the overall benefit was chasing and hitting small goals, it kept my swim sessions interesting and for anyone who swims knocking 21 seconds off is pretty ok.
I also started doing some work in the gym concentrating on stretching, core and upper body. Ironically as my hip got worse and much more painful from December, I was ok on the spin bike. Obviously, I didn't push the gears but I could manage 10/20k on the spin bike too.
If you saw me getting off the bike and trying to walk you would be thinking what the hell, I was really struggling post-Christmas just to walk and here I was getting off the bike in bits. I got a few funny looks from my fellow gym people.
As surgery got closer, I could barely walk and even that was awful, I was overloading my left side and my right knee. I was worried the ball of my hip socket would just break off.
I was only making it from the train station to my office, a seven-minute walk. My weekends were spent just trying to recover from the pain of the week. I was at the stage where I could not do much at all.
I was not sleeping well and coupled with the 24/7 pain it was exhausting, I was just hanging on. I was ready for the surgery it could not come any sooner.
Support is Key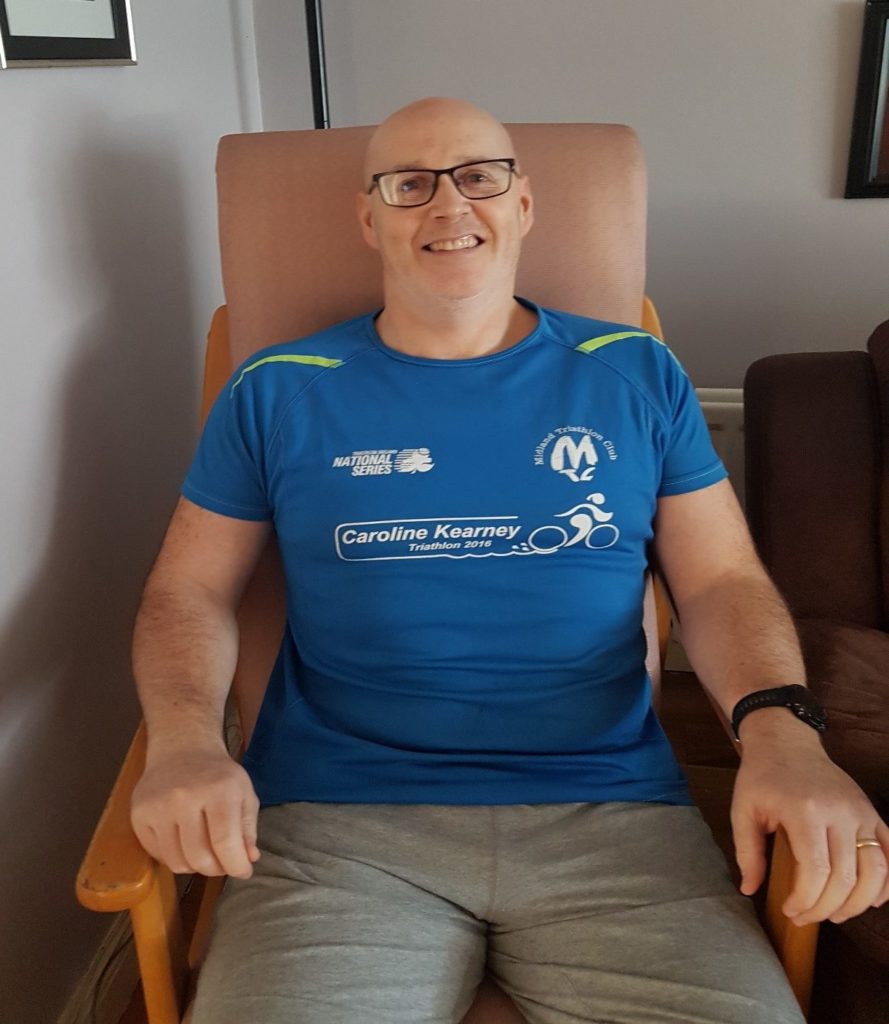 I do need to mention the support network. It plays a huge part in allowing you recover properly and quickly. I had a great support network and I really do need to thank my wife and my family for this and for putting up with me too.
This may seem short recovery from major surgery but trust me it's not in reality. The full recovery will take more like 3 maybe 4 months before I will be totally recovered and back to full training.
Check out Ken's next blog on staying motivated while recovering.