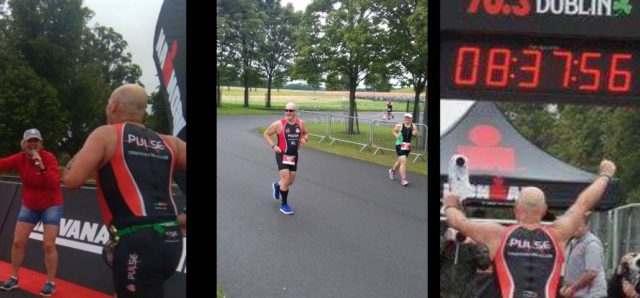 In 2018 I made three goals:
1) Not to be last in any race
2) To complete my 1st Marathon
3) To lose a bit of weight
So, I signed up for the Dublin Marathon in January 2018. This was huge. A marathon for a normal person can be a big deal, and for someone like me, it's even more so.
I have Inflammatory Arthritis and another autoimmune disease called Hemochromatosis. This is where I have too much Iron in my blood and as a result, the effects are quite debilitating.
So what does this mean regarding training?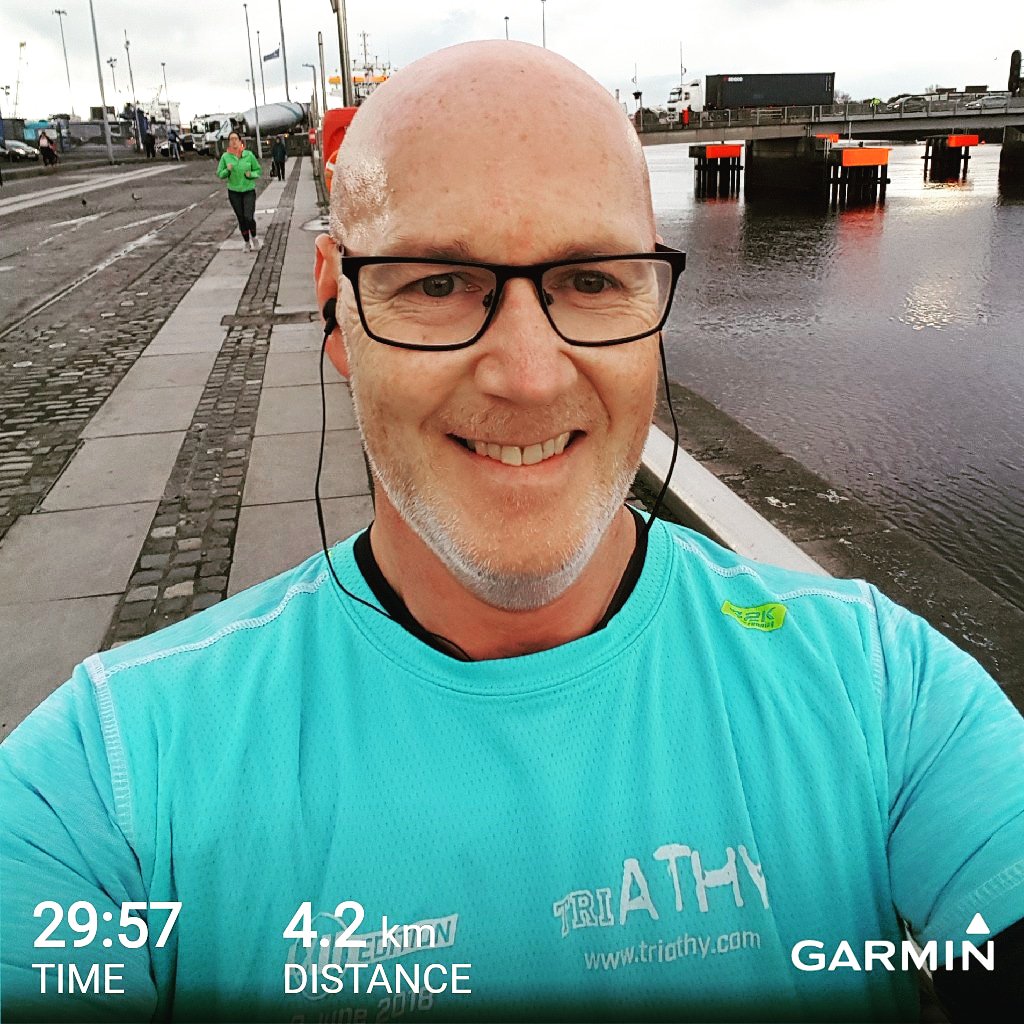 The combination of both diseases results in me having to adjust my training according to how I am feeling on daily basis. Some mornings I would wake up shattered. One effect of the conditions is that sleeping is quite hard at times.
My main reason for missing sessions is due to fatigue, illness and just not being able to do the session. Then I am not being in a position to catch up, which means a coach wouldn't be beneficial, because I try to plan my training weekly.
Why I Set These Three Goals
I often am asked "how do you train? How do you manage to do a triathlon or run a marathon?" Well, honestly, it's not easy but with the right mind frame and support, it can be done.
In my initial few years of triathlon, completing the race was the only goal. I did a few races and finished when they were taking everything down, people were going home. While this was ok as I was finishing the race, it was getting to me a bit. I am competitive mainly with myself so finishing last or close to last was kind of annoying me.
Marathon Challenge
Just to put into context, running is my worst discipline by far. This is due to the fact I have no cartilage in my left ankle and my right ankle is also damaged. For me, running is very painful. In fact, it's bone on bone painful. I also have the small issue of needing a new right hip too.
I hear you asking why. Why on earth would I be taking on a marathon with all my ailments and issues? To be honest, if I were reading this about someone taking on the same challenge, I too would think that the person is mad.
But this could well be my last chance to run a marathon. When I get my hip replaced I may have to cut back a bit especially on the running side, certainly no long runs, so it was now or never.
Training Planning
Typically, I plan on a Sunday for the week coming up considering any appointments or how I am feeling at the time. Then I write it out and try to stick with it.
I get infusions every 6 weeks for my Arthritis and this basically turns off my immune system. The weeks I have my infusion training needs to take a back seat for about 3 days to recover and just allow my body to adjust. I also have a pint of blood removed every 8 to 10 weeks for my Hemochromatosis. Again this sets me back for 2 or 3 days depending on how I am feeling.
Infusion day today..no training for a few days..good news is bloods were clear of infection so chest infection is gone. pic.twitter.com/qM8YCp5BEa

— Ken Byrne (@thearthritictri) September 19, 2018
Juggling training sessions with my hospital visits was also tricky. What I tried to do was have a heavier week of training the week before a visit. I would also try to get the appointment early in the week, so I could take my days off and get back to training towards the end of the week.
I am a member of Pulse Triathlon Club in Dublin Ireland and they are just simply brilliant. There are loads of training sessions open to me with Pulse and the support I get from them is amazing.
I also juggle being a Dad of three who need a lot of dropping off and picking up so this adds another challenge to my training – finding the time.
Training
Training this season was focused more on running. I would run in the mornings before work. I settled on a theory of short distances instead of long runs. The reason for this was I suppose twofold: firstly, my running fitness was bad. Even though I have now completed many triathlons, I never really ran.
The second reason was to try to protect my body as much as I could. My ankles both need to be fused so when I run my initial 500 meters I look like a baby giraffe trying to walk. I am so unbalanced and in pain until my ankles settle down and the swelling kind of protects them and they are not as painful. Also, I was trying to protect my hip too.
I would get the early train into the office in my running gear and head out. My work is in Grand Canal area of Dublin, so my course was around the Quays which was a nice route.
Wow..still dark and my run done for the day.. ran to train station this morning .. had to get up earlier but made it..starving now.. hurry up breakfast. #triathlon #WorldMentalHealthDay #dublincitymarathon #DCM pic.twitter.com/9gmZgnFQoS

— Ken Byrne (@thearthritictri) October 11, 2018

Depending on how I was feeling I started doing 3k and some days 4 or 5k. I would try to get 3 runs in during the week, 1 swim or Bike, and at the weekends I would do my local park run. When I wanted to extend the weekend run, I would run down to Parkrun and run home, and this would cover about 8.5k.
Triathlons – Succeeding at Goal #1
I completed three triathlons this season, all Sprint distance and I am pleased to say in the three of them I hit my target of not being last or even on the last page of finishers.
So 2nd tri of season this morning. Lovely morning for it. Sea was a bit choppy bike route was deadly and the sun shone all morning.. happy days @fingaltri great morning thank you and all marshals they were great. pic.twitter.com/JUby6JndJx

— Ken Byrne (@thearthritictri) June 10, 2018

Don't get me wrong there is still a lot of room for improvement in my triathlons, but I was happy with how I managed myself this season. My swim has improved a lot and my bike was a bit better. The bike will be a discipline that I will look to build on when I get back from my hip operation.
Injuries
Training wasn't easy. I got hit with a few niggly injuries and illness one of which was in September and put me out for three weeks.
Back at it this morning. Not been good last 2 days , took it very slow this morning need to get to start line at least in one piece or as close to one as possible. #rawarrior #dublincitymarathon pic.twitter.com/3fcp9v6sxo

— Ken Byrne (@thearthritictri) October 4, 2018

This was not great timing as the Marathon was at the end of October and I was looking at increasing my mileage in September but couldn't. When I got back I needed to be careful not to relapse so could only slowly build the mileage back up.
I only got one "long" run in and this wasn't too good as my hip really was not happy that day. It was only 14k, but after doing a lot of shorter distances this was long for me. I had entered a 10-mile race but was sick so could not race it. I was very disappointed about this as it would have given me a sense of what lay ahead.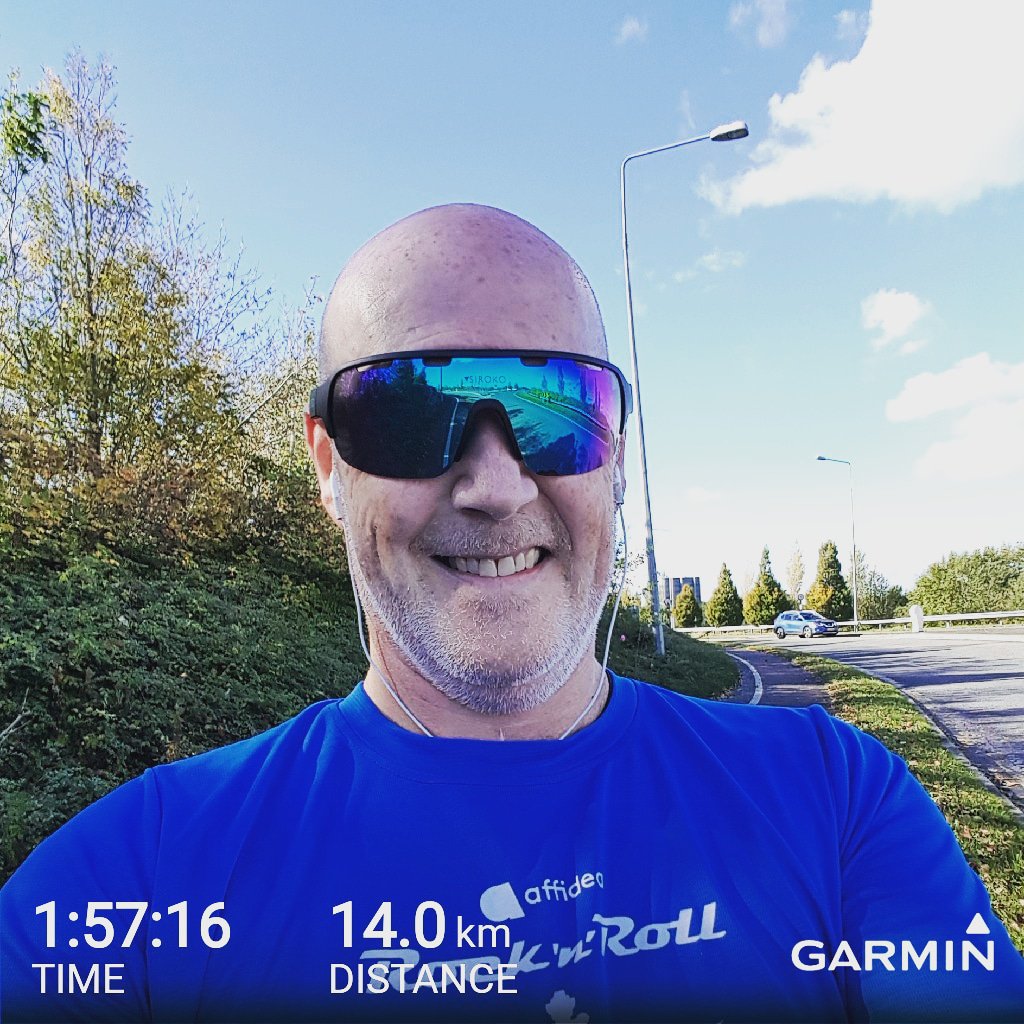 So on my one long run at the end of September, about 6k in I was ready to give up completely. I was getting nerve pain into my knee reduced me to walking and in some considerable discomfort. I really was feeling that I was stupid for thinking I could pull this one off.
A marathon is 42k  – I was in bits after 6k.
I stretched it out and walked a little more. Eventually, it eased and allowed me to finish the last 5k. If I hadn't been able to finish this run off I would have quit 100%.
With the Dublin Marathon just around the corner, I was starting to get nervous.
Follow the rest of Ken's Story here, where he takes on the Dublin Marathon.
Ken is an ambassador for Sundried Activewear – use the code BYRNE at the checkout you can get 50% your whole order.