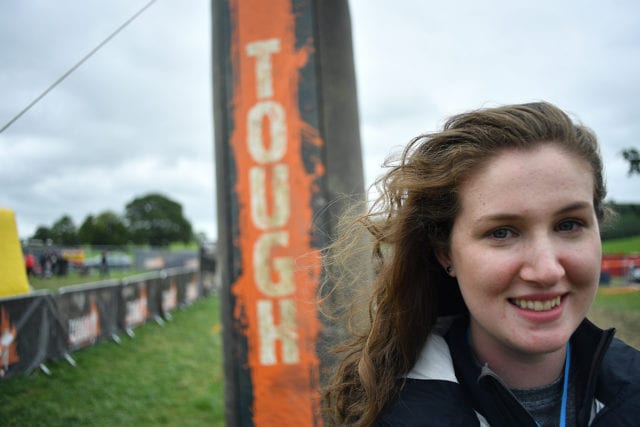 The RunIreland.com team deliver 6 events within 2 months during the summer. (7 if you include Tough Mudder Ireland being a two-day event)
Getting out of the office and getting stuck into event management has always been something I love. It's great for the whole team as it's something different from our day-to-day work and we all get a great kick out of producing a brilliant event.
The RunIreland.com Event Season
The RunIreland.com event season starts with the Irish Cancer Society Colourdash Events. There are four in this series: Galway June 10th, Dublin June 17th and this year we had the returned addition of Limerick on June 23rd which was back-to-back with Cork on June 24th. Currently, half of the RunIreland.com team are onsite in Loughcrew, Co. Meath helping with the course build for Tough Mudder Ireland which takes place on the 21st and 22nd of July. After the take-down for Tough Mudder Ireland is complete there is about a week recovery period before we get ready for the Connemara 100. (Our Event Director, Ray O'Connor, doesn't get this rest period as he will be taking part in Connemara 100 so he is busy training.)
My Tips to Make it through Event Season
Stay Hydrated – Water is your best friend. If you become dehydrated this will make you tired and affect your overall health.
Vitamins – As much as I love my work, the long hours associated with events and the manual labour that my body isn't typically used too can be quite draining. I make sure to take all my daily vitamins to ensure that my body is getting the boost of nutrients it needs to stay healthy.
DON'T skip meals – Sometimes when the event has started and you're being kept busy it can be very easy to forget to eat. You need to eat to keep the energy levels up so make sure not to skip meals.
Always bring snacks – This goes hand-in-hand with point #3. Sometimes you're out on course and can't get back to the base area to have a proper meal or you can get caught up trying to help a situation that delays you. Always make sure to have a protein/cereal bar, a piece of fruit and a bottle of water with you to keep you going.
Dress for ALL weather types – Ireland is known for having four seasons in the one day. My advice is to be prepared for them all. Wear layers and no matter how hard the sun is shining in the morning always have waterproofs on hand because you never know what Mother Nature will throw your way.
Wear Sunscreen – It doesn't matter what the weather is. There are always UV rays breaking through so wear sunscreen and protect your skin.
Be organised – Have any information you need printed, as well as saved in a folder on your phone and on Dropbox/Google Drive. That way if you lose your papers you have a backup or vice verse if you lose your phone or don't have coverage you won't be stuck. Being organised stops any last minute panic and if you're like me it will help you sleep at night.
My last and probably most important tip is to have fun and enjoy it. If the event management staff are having fun, this atmosphere and energy will rub off onto any participants that interact with you making sure they have fun and enjoy it too.
Happy Event Season everyone and if anyone travelling to Tough Mudder Ireland happens to see me on site make sure to give me a big HOO-RAH.