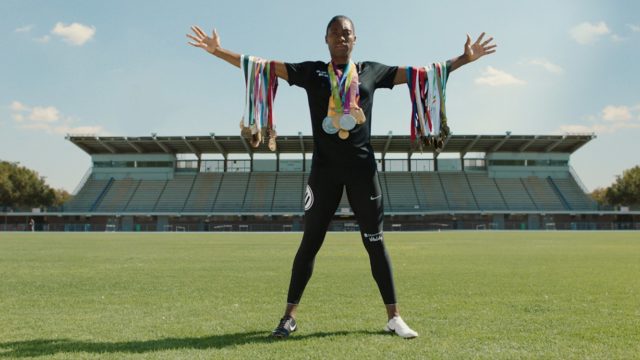 After filing an appeal to the Swiss Supreme Court, the IAAF ruling has been temporarily suspended meaning that Caster Semenya can continue to compete without testosterone reducing medication, temporarily. 
Semenya brought the case to the Federal Supreme Court of Switzerland after controversially losing her first appeal against the new IAAF regulations in the Court of Arbitration for Sport.
The new IAAF regulations placed restrictions on female runners' testosterone levels in competitions from 400m to one mile, meaning if two time Olympic champion Caster Semenya wanted to continue competing in her usual 800m race, she would have to take testosterone reducing medication to alter her natural hormone levels.
Semenya continued to fight for "fundamental human rights" by appealing the decision made by CAS on May 29th.
— Caster Semenya (@caster800m) May 4, 2019
"I hope following my appeal I will once again be able to run free," she said. "I am thankful to the Swiss judges for this decision."
Who can stop a determined woman? The answer is hell no. pic.twitter.com/bFNUPhGn0G

— Caster Semenya (@caster800m) May 31, 2019
What next?
The Swiss federal Court have set a deadline of June 25th for the IAAF to respond with their argument. The suspension of the regulations will stay in tact until this date, and will remain in tact until the full appeal is heard by a panel of Swiss judges if the IAAF fails to overturn the ruling.
This could take up to a year, so at this stage, it is looking totally possible that Semenya will be able to defend her world titles in Doha, Qatar, in September.
"I am a woman and I am a world-class athlete," she said. "The IAAF will not drug me or stop me from being who I am."
👇👇👇 pic.twitter.com/meOYiCA0XS

— Caster Semenya (@caster800m) June 3, 2019