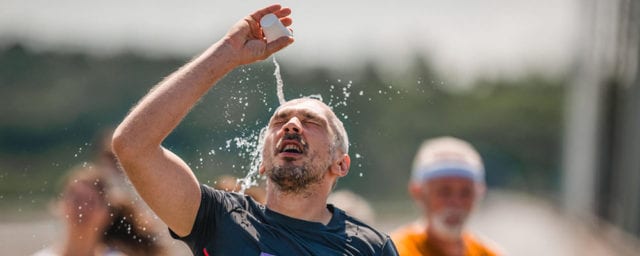 Last weekend, I ran my 159th marathon and this weekend, I will run my 160th marathon. 
I was telling a coworker the lessons I learned from running a marathon last weekend and she asked if it was normal to run a marathon while prepping for an event like Dublin Marathon?
For me it is. For many of my friends it is. As long as you have built up to that there is absolutely nothing wrong with it.
I remember years ago, at the very first Connemara Marathon, I met Mick Rice for the first time. Back then, there were only 12 people on the start line. He told me he had run the Longford marathon the week before Connemara. "Hang on a second here – you're running two marathons in the space of 7 days?". He said yeah and didn't seem to think there was any problem with that. I thought the man was mad. Surely a human can't do that?
It's been said a few times since that Mick Rice cannot be human – and with a personal best time of 14:28 for 100 miles, I think they're right.
Roll on a few years and the attitude to this 'madness' is changing. For people within Marathon Club Ireland and others that do multi-marathons, it has become common practice to run a marathon a week or even more.
If you are going for a decent finish time, I wouldn't be as inclined to include the marathon distance as a training run but otherwise, as long as it's been built up, you will be grand.