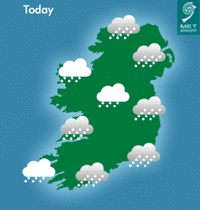 The cold weather snap continues to affect events across the country.
As of Friday 2nd March at 4pm there is a Red alert for Dublin, Kildare, Wexford, Wicklow and Meath until tomorrow morning at 9am. An Orange alert has been issued to Munster, Carlow, Kilkenny, Laois, Longford, Louth, Offaly, Westmeath, Cavan, Monaghan and Galway.
We have contacted the Race Directors of the following events and will keep this post updated with the latest information as we hear back from them.

Due to take place on March 3rd @ 10am.
CANCELLED
Due to take place on March 3rd @ 10am.
CANCELLED
Due to take place on March 4th @ 11am.
CANCELLED
Due to take place on March 4th @ 12pm.
CANCELLED
Due to take place on March 4th @ 12pm.
CANCELLED