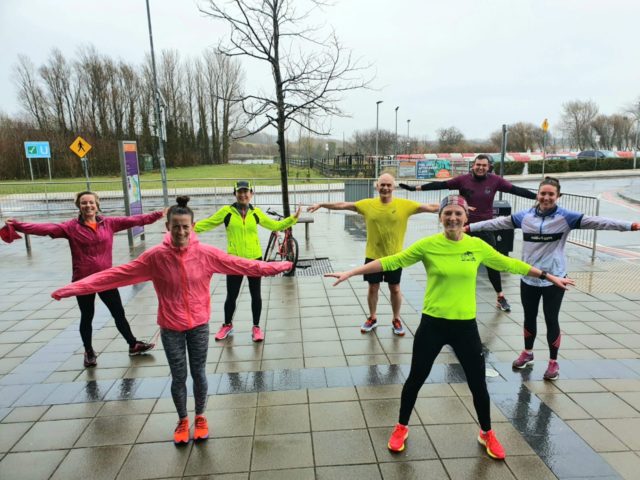 Article by Dr. Jane Walsh, Health Psychologist NUI Galway.
In the midst of the current coronavirus pandemic, we have witnessed the temporary annihilation of the global sporting events calendar. Not only have many of our target races been cancelled, we have suffered the loss of most of our social training activities and a general disruption to our normal routines.
Along with the stress many face around their health and that of their loved ones, and the mastering of new health behaviours (e.g. social distancing, increased self-hygiene), many of us have been dealt a significant blow to our motivation to train. This is further compounded by the uncertainty of the timeline, due to the unpredictability of the course of the pandemic.
So, you had a goal, and now it's either decimated, or uncertain. What is the best approach to deal with this curveball? Here are 5 top tips from the scientific study of psychology to help us to regain our motivation.
Embrace the challenge.
In the same way as you would grit your teeth having to cycle up a steep hill, or dig in for a long run, consider this a novel challenge to both mind and body. Analyse the complexities of what it entails and begin the process of adaptation to the new circumstances. Why should you do this? Take time to consider your underlying motivation.
Reflect on your motivation(s).
Many of us have journeyed into this life of training/preparing for races for reasons that are usually based on personal goals, e.g to lose weight, get fit, get a new PB. These are what drive the 'initiation phase' and require disciplined focus in order to successfully change our daily routines and develop new habits.
Over time, our goals and motivations change. This is natural, as we improve and settle into routines. Reflecting on these and setting new goals regularly is important to maintain motivation and interest. However, when a change in personal circumstances arise (e.g. travel or other life events) 'self-regulation' becomes key to maintaining our goal focus.
Self-regulation
Self-regulation involves controlling one's behavior and emotions in the pursuit of long-term goals. This is not just about self-control, it also involves setting goals, initiating and maintaining good habits, even in the face of a dynamic and changing environment. Key to success is the development of a flexible and adaptive mindset. This means developing an ability to adapt your goals, attitude and behavior in response to the challenges life throws at you.
Goal-Setting
So, your original goal is gone or uncertain, what's next? Set a new one! Take some time to consider where you like to go next. View this as an excuse, an opportunity to go down a different path. With the uncertainty of the course of Covid 19, it would be particularly useful to set some shorter, medium, and longer-term goals that are flexible.
Some people will prefer to continue their normal training routine as much as possible, unperturbed by the uncertainty, viewing it as a lifestyle. For others, it may be a golden opportunity to relax a little, take the foot off the gas, and do something different for a while. This pandemic provides a unique chance to reflect, revisit and reboot. Use it!
Enjoy the process
The most important part of all of this is personal enjoyment. Whether it's a love of the outdoors, the fun of social training, the sense of accomplishment after a hard session, or the adrenaline rush of a race, it doesn't matter. Let's face it, our goals are a trick to help us drag ourselves out of bed when we would rather sleep in, to push ourselves outdoors when the weather is dreadful. At the very heart of what we do is an activity that contributes enormously to our quality of life. So, hold onto that thought during these difficult times, stay healthy and never forget how lucky we are to be able to do it!
"It isn't the mountains ahead to climb that wear you out; it's the pebble in your shoe."   (Muhammad Ali)
About the Author 
Dr. Jane Walsh a keen triathlete is a lecturer in Health Psychology in NUI Galway, her research is underpinned by the theme 'Health Behaviour for Healthy Ageing'.  She is the Director of the mHealth Research Group and recently secured grants in excess of €8 million euro in EU funding to conduct research on how novel technologies can be harnessed to deliver personalised evidence-based interventions to promote healthy ageing. Jane is the Co-Leader of the Health and Wellbeing Cluster in the Whitaker Institute, a member of the Irish Cancer Society Research Advisory Board and an Associate Editor of the Journal Psychology and Health.
Jane has given several keynotes both nationally and internationally on related topics including The Physical and Psychological Benefits of Exercise and Mindset and Peak Performance in Sport.