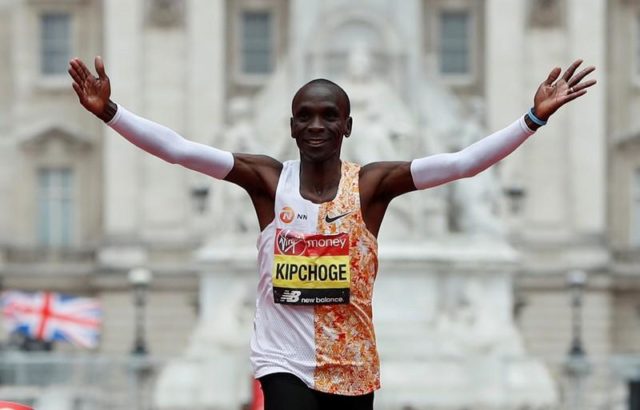 Will Eliud Kipchoge make history and break the barrier by running a marathon in under two hours?
Eliud Kipchoge the Olympic champion set the world record of 2:01.39 at the Berlin marathon in 2018 and is now attempting to be the first person to run a sub-two-hour marathon in Vienna on Saturday.
Kipchoge is serious in his endeavours after six solid months of gruelling preparation, tactically missing this year's Berlin marathon to focus all his energy on his goal. Sub-two-hour marathon.
Kipchoge is confident of
being the first person to run a sub-two-hour marathon in Vienna
The 34-year-old athlete has compared his unofficial attempt to going to the moon and wants to prove that no human is limited. Kipchoge has chosen Vienna as it is a fast and flat course where he will be supported by a 41-man pacing group. However, the sport's governing body will not recognise the run as an official record because it is not in open competition and it uses in and out pacemakers. That said, president of the IAAF stated that the milestone would still be important.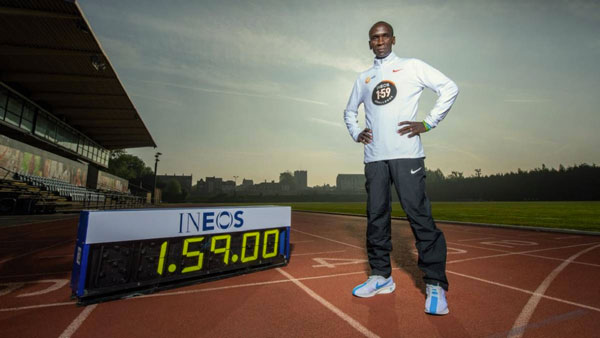 It's estimated that only 2% of the global running community will ever complete 26.2 miles in under three hours. Is Kipchoge the only person on the planet capable of even thinking about it seriously, let alone trying to do it?
Just think about it. Four-and-a-half minutes per mile, every mile, for 26 miles.
What an inspiration.