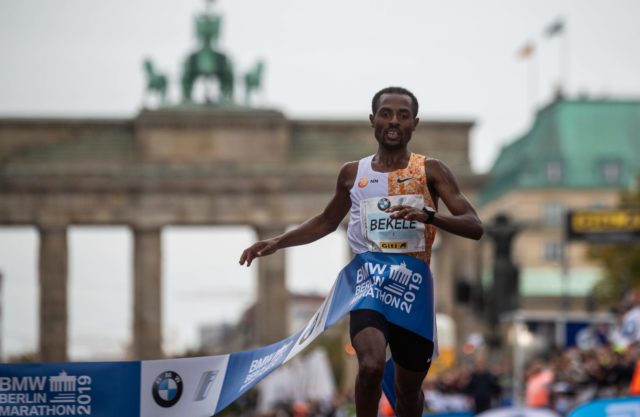 Who won the Berlin Marathon?
After being 13 seconds off the lead late in the race, Bekele not only made a remarkable comeback to win the Berlin Marathon but ran the second-fastest marathon in history. The 37-year-old completed the run in two hours, one minute and 41 seconds, claiming first prize, but missing out on a €50,000 bonus by two seconds. Considering the Ethiopian had not completed a marathon since April 2018 due to knee and hamstring injuries, leading many to believe his best days were over.
He proved himself in Berlin, "I have shown that my career is far from over," Bekele said in his interview after the race.
He also added "I knew that I was in top form although my preparation was shorter than I would have hoped. I know I can run faster". 
https://https://www.youtube.com/watch?v=NM9mLxv8bN4
Bekele, for the past three years, finished just shy of the world record holder Eliud Kipchoge. The remaining Olympic champion skipped Berlin this year to focus on breaking the two-hour mark in Austria in October which would be the first time ever if successful in his endeavours. The Kenyan is on the longest winning streak in modern marathoning and considers himself the greatest runner in history after taking 78 seconds off the world record the previous year.  
What an achievement for Kevin Seaward who ran the fastest marathon by an Irishman in 17 years at the Berlin marathon! To read more click here.