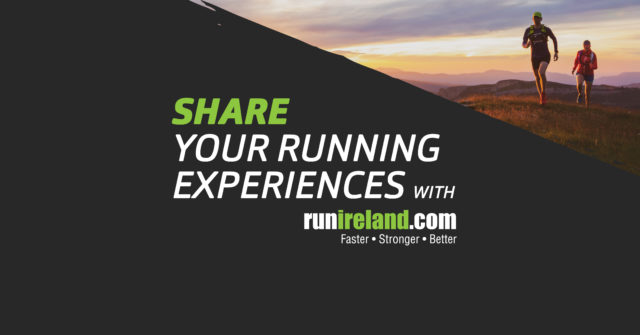 RunIreland.com invites you to share your running experiences with us and our multitude of followers. Join and support our thriving community focused on empowering people in sport whilst providing the latest local, club, event and national news.
Regardless of your level of participation in running or endurance sport, a first time 5ker, a 21st time marathoner, mid-pack, back of the pack, or regular race champion, we want to feature and share your stories with our community.
Join our Community
Have you ever wanted to try sports writing, but you weren't quite sure where to start or had the time to do it? During these unprecedented times, many of us find ourselves with some additional capacity to try something new or write that race report or sports article we've had in our heads but never put down on paper.
Perhaps this is the perfect time for you to reflect on previous experiences or want to let us know what you are currently doing to keep active.
We want to hear about your running, triathlon and adventure activities, your thoughts and insights on training, racing, nutrition, recovery, wellness and life in general pre and during COVID-19.
We believe in a collaborative culture, encouraging creativity and we want you to be part of our team helping to spread your joy of running and endurance sport with fellow enthusiasts.
How Do I Get Involved?
If you're interested but not quite sure how to get started you can send us an email with your idea and we can help you to piece your story together and support you with guidelines, hints and tips on how to write a story that could be published on the site.
If you already have a story send it to us and we can take it from there to start the process of publishing your article on the site and sharing it across our social media channels.
Take the first step on your sports writing journey,  pop us an email today to [email protected], who knows your story could help to inspire the next generation of athletes.