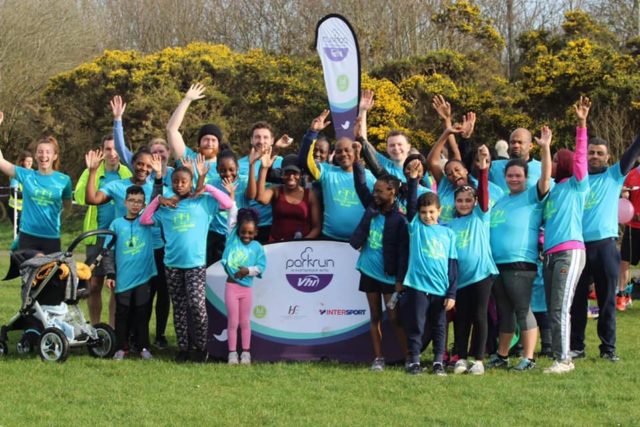 Solidarity, Friendship and Respect
These are the words you may have noticed in bright green letters on blue tops across the country, particularly in Cork, Limerick, Dublin, Kerry, Waterford and Galway. If you haven't seen them yet, keep an eye out, because the movement is growing.
Who Are Sanctuary Runners?
Established in February 2018, Sanctuary Runners began in Cork as a way to provide Irish people with the opportunity to run alongside those in Direct Provision, bringing awareness to the system in which asylum seekers live.
But more than this, the club creates a real feeling of friendship, positivity, and respect between Irish people and asylum seekers, creating a greater sense of community and solidarity.
The group is non-political, with a focus on positive action and inclusion to benefit everyone involved.
Have a look at this video RTÉ put together, showing the impact that Sanctuary Runners has made on people's lives:
What Is Direct Provision?
Direct Provision is a system that was developed in the year 2000 in Ireland to house asylum seekers entering the country while their applications are processed.
According to the Sanctuary Runners website, there were 5,611 people in 35 Direct Provision centres located across 17 counties in July 2018.
Adults in Direct Provision receive a personal allowance of €38.80 per week, while children receive €29.80 per week. New rules established in 2017 meant that work permits could be granted to some asylum seekers, while others do not qualify. Those who find employment must contribute to the cost of their stay at the centres.
A Growing Community
Nine months after its debut in Cork, Sanctuary Runners launched in Dublin in November 2018. More recently in February 2019, the first meetings in Limerick, Waterford and Galway have taken place. Anyone can join, with only one requirement: "You do not have to be a runner to join, but you do have to smile."
How Does It Work?
Sanctuary Runners is not a charity, so you won't be asked to fundraise. Every runner who signs up receives a blue running top.
The members of Sanctuary Runners often take part in their local park runs, which are free. To enter a more formal race, those in Direct Provision enter for free. Those planning to run alongside them pay the regular entry fee.
How Can I Get Involved and Help Out?
Everyone is welcome to join Sanctuary Runners. Simply wearing the tshirt and running in solidarity helps to spread the group's message.
Rather than fundraising, the group asks local councils, trusts and corporates for sponsorship for the bright blue running tops.
Running clubs across Ireland can help out by collecting running shoes and gear that members may no longer need. The best quality gear is then offered to runners in Direct Provision. This enables the group to include many more runners, while also promoting an environmentally friendly initiative.
Click here to get in contact with any general questions or queries, or check out Sanctuary Runners Facebook Page or Twitter for more information and to find out where the next meeting nearest to you is taking place.