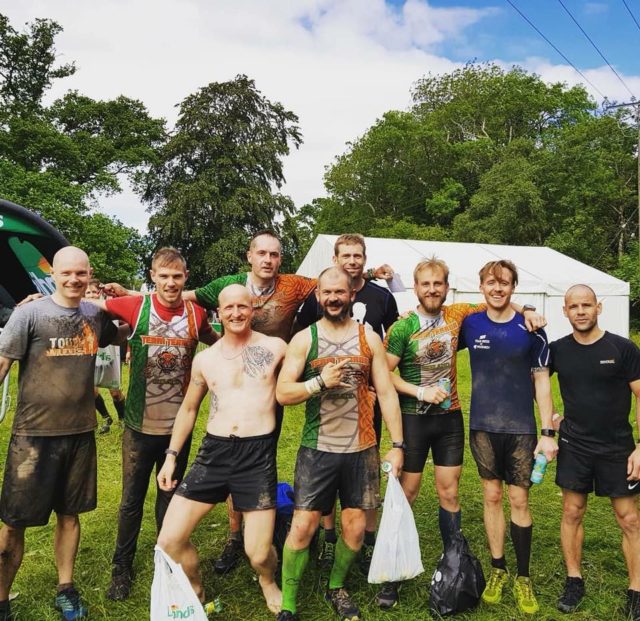 It's a new year, a new decade, and the beginning of a new chapter of Obstacle Course Racing in Ireland. After two years without an Irish OCR Championships, we're gonna have one again this year. So let me first give an overview of what Obstacle Course Racing actually is.
Obstacle Course Racing
What it is?
Simply put, it's just like any other type of racing, but there are obstacles involved. An obstacle could be a pipe to crawl through, barbed wire to crawl under, a wall to get over, a set of monkey bars to traverse — the course designer's imagination is the limit. At its least technical, you have something that resembles a steeplechase. At its most technical, you have Ninja Warrior. Normally, it'll be somewhere in between. In Ireland, we have Spartan, Tough Mudder, Hell & Back, Runamuck, Turf Warrior, and more- you've seen some of those — they're all obstacle races.
Who it's for?
In short, it's for anyone and everyone. That said, it fills a niche that's not really filled by any other easily accessible activity — proper rugged functional fitness. The walls across different events are not all the same. Not all the monkey bars are spaced the same, nor are the bars the same thickness. When you go around a corner in an obstacles race, you generally don't know what to expect. If you're the kind of person who loves having to respond to anything and everything, it's for you.
Who should give it a try?
Obstacle course racing, or OCR as I'll refer to it from here on, is a great choice if you consider yourself a runner, but still like a bit of strength training on top of that. Being a cross-functional discipline, there are a lot of non-OCR folks out there who would do well at certain aspects of OCR. It might take only a small bit of focused training for them to become reasonably competitive at it. Maybe you're a mountain runner with a strong upper body. Maybe you're a CrossFit athlete who doesn't consider a 400 meter run as endurance. If you've a bit of ruggedness about you, OCR might be for you.
Craig Deery, a past Hell & Back winner, wasn't even a year in OCR when he managed an M45 age group podium at the 2017 OCR European Championships. Craig was a competent mountain runner, but had enough nimbleness on top of that to make him ideal for OCR. Be like Craig- give it a go! It might be for you.
OCR as a sport
It's hard to equate OCR to other mainstream sports. Even leaving distance and terrain aside, two OCRs can differ so much that you might consider them different things altogether. As I said above, think steeplechase and Ninja Warrior. Still, OCR is on a path towards gaining recognition as a sport.
Global Structure
Several years ago, Spartan Race boss, Joe DeSena, decided he wanted OCR to go to the Olympics one day. To get to this point, OCR would require a proper federated system of governance, just like any other established sport. In order to keep this development separate from Spartan, Joe put highly decorated adventure racing legend Ian Adamson at the helm of this, rather than directly driving the process himself.
The ins and outs of how this developed along the way is a story for another time. In short, more than five years after the venture started, there is now a recognised global governing body for OCR — Fédération Internationale de Sports d'Obstacles (FISO), or World OCR (WOCR) for us less fancy folk. There is also a European governing body, the European Obstacle Sports Federation (EOSF,) who have delivered four European Championships events since 2016. Coaching programs to certify coaches within the system are underway, and national associations are in place too. These national associations are known as OCRAs (Obstacle Course Racing Associations).
Irish Structure
OCRA Ireland was established in 2016, and is recognised by both the EOSF and WOCR. Philip Maher from Kildare, co-founder of OCRA Ireland, was the first president of the ESOF — Ireland played its role in all of this. Recognition internally from Sport Ireland as a National Governing Body has yet to be achieved, but it is hoped this will happen in the next two to three years. This is a complex process. It is not like setting up a new athletics club or GAA club. This is like getting athletics or the GAA recognised as an in Ireland. It will take some time, but the wheels are in motion.
The Irish OCR scene
Rising insurance costs in Ireland over the past two years hurt the OCR scene here a little, but things are looking promising again now. In 2016 and 2017, we had an abundance of events in Ireland, as well as an official Irish Championships event both years. Ireland has been lucky to have had a Tough Mudder event for many years now, and this will be our third year having a Spartan event.
Irish Success
The Irish, despite not having many dedicated OCR training facilities, actually seem to be pretty decent at OCR. Irish OCR athletes regularly travel abroad to compete in races, and some of them are hitting regular podiums. I wrote a short piece a few months ago about Meath's Declan Traynor coming third in his age group at the OCR World Championships in 2019, alongside helping the Irish men's team finish 12th in the stacked Pro event.
2020 Championships
This year we're having an Irish Championships again, after two years without one. Hell & Back will be hosting this alongside their regular event in June. if you think you're a badass fitness enthusiast, you gotta come and throw down at this event. Test your toughness against the best Ireland has to offer, and the best will be there! Registering for this special championship wave can be done here. Early bird entry lasts until February 10th, so keep an eye on RunIreland for another piece before then focused on this race.
Other Irish articles about OCR can be found here on RunIreland's site.