In the midst of a global pandemic, our sporting lives have likely been severely affected, certainly when it comes to competition. We caught up with four Irish elite athletes to get a glimpse of what things have been like for them in this time of uncertainty.
Irish Elite Athlete's experiences throughout Covid-19
Sprinter Lauren Roy (19) is based in Ballymena. She runs for the City of Lisburn AC, has represented Ireland including at the European Indoor Championships over 60m and was part of the Irish team at the World Relays. She has the following PBs: 60m-7.39i, 100m-11.92 and 200m-24.32.
Nadia Power lives in Dublin and represented Ireland at last year's European U23 Championships. She had a remarkable 2019, having been thought of as a 1,500m specialist, she concentrated more on the 800m, with great success. Her PB now stands at 2:02.39 with her 1,500m PB being 4:13.93.
Mick Clohisey has legendary status in Ireland. The Dubliner is multiple National Champion over the marathon, half marathon, 10K and 10,000m. He has three national cross country titles and has also a 5M title. He ran 2:13.18 in the 2019 Dublin Marathon and has run 64:16 for the half. His PB for 10M is 48:16 (2020 John Treacy 10 mile race).
Kate O'Connor (19) is the first Irish athlete to ever win a medal in the combined events (European U20 silver in 2019). She is the Irish record holder in the heptathlon (6093 points), also holding the U23 and U20 records. Kate also holds the U23 and U20 records in the pentathlon, U23 and U28 records in the javelin and has the second-longest Irish throw ever (52.92m). She had gone to university in Sheffield last September to be coached by Toni Minichello.
Where are you now and where had you planned to be, if circumstances were different?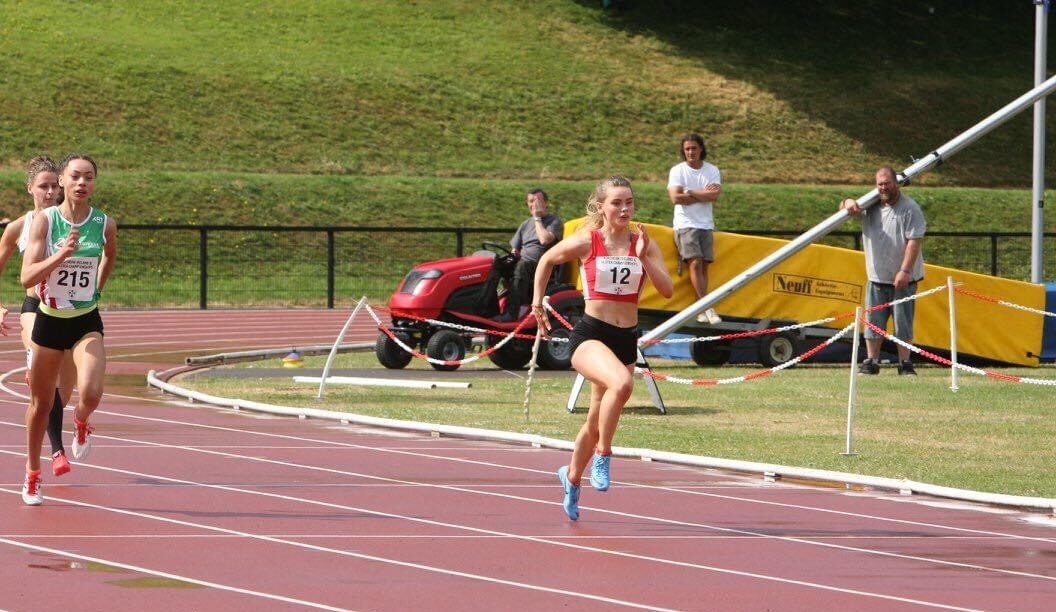 Lauren Roy: "I am at home right now in Ballymena. I had planned to just have returned from a month training and competing in the USA, but it obviously never happened. Although this virus has been devastating for all, for me personally I believe that it has actually helped me this year in terms of my career. Quite often the season feels rather 'rushed' for me, most likely because the transition from indoors to outdoors, and to schools is very sudden. However this year, I have been forced to take things slowly, recover from a busy indoor season and most importantly, work on any weaknesses that I discovered during that earlier indoor period. It has helped me to rediscover the sport as I used to know it and to remember the real reasons for my motivation and determination within athletics. Before the virus, and during the virus, my goals of staying healthy and injury-free have remained the same, and thankfully my performance in training is improving at the same rate that I would have hoped for if the circumstances weren't as they currently are."
Nadia Power: "At home in Dublin. I hadn't finished planning my racing schedule before this all started but I'd say I'd most likely have been travelling to the IFam meet in Belgium to race soon as well as a few other places in Europe this month for international meets."
Mick Clohisey: "I'm at home in Dublin with my wife and baby son, Paul. I had plans to possibly run the Hamburg marathon last month after I had to pull out of the Seville marathon in February with an injury."
Kate O'Connor: "Right now I am at home in Ireland with my family. If the virus hadn't struck us I would realistically have been in Sheffield trying to prepare for the European Championships in Paris. I would've been training on an actual track and in a gym although in saying that my dad and I have managed to make things work here and are making the most of what we have."
What had your plans been for competitions this summer and your major targets?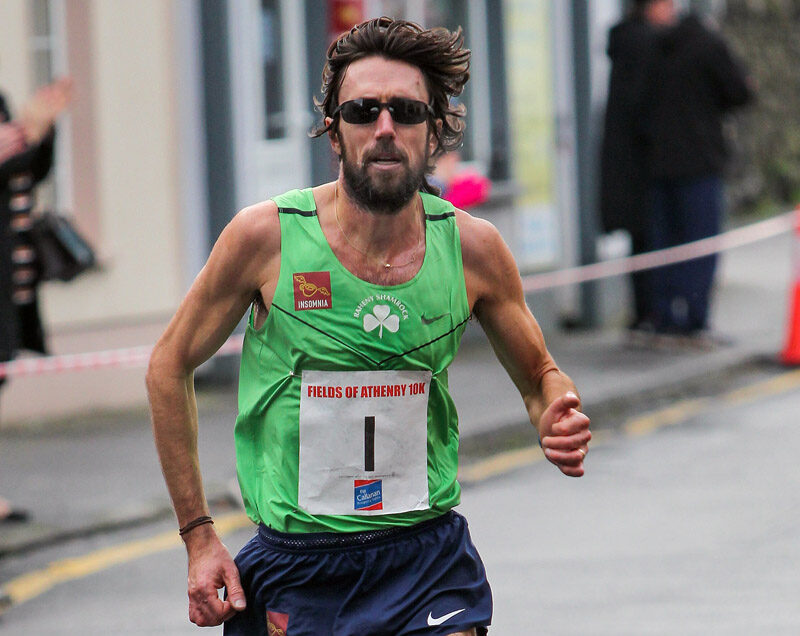 Mick Clohisey: "I was still seeking Olympic qualification in the marathon. Apart from that, I would have been hoping to run consistently on the roads over the shorter distances as well as national 10k on the track. I also had hoped to run the European Championships half marathon in Paris in August and I am selected for the World half marathon championships in Poland which were moved from March to October.  Dublin marathon would have been my main aim for Autumn but this has unfortunately been cancelled."
Kate O' Connor: "My major target this year was the European Championships. Olympics was always in the back of my mind but with the virus I didn't have the chance to try and qualify. I was also really looking forward to competing in the Irish national championships, they're always great fun!"
Lauren Roy: "I had many hopes of making major competitions this year, as did many others, although we are fortunate enough that they have been called off and postponed to protect us as athletes. I had high hopes of making the team for the World Indoor Championships in China this year, as well as the European Championships in Paris. Yes, it is disappointing to feel like you are missing out on a full year of competing, but again it is necessary to remember the importance of your health at this time."
Nadia Power: "To improve my personal bests over 1500m and 800m and represent Ireland at the European Championships in August."
How has your training changed during Covid-19 restrictions?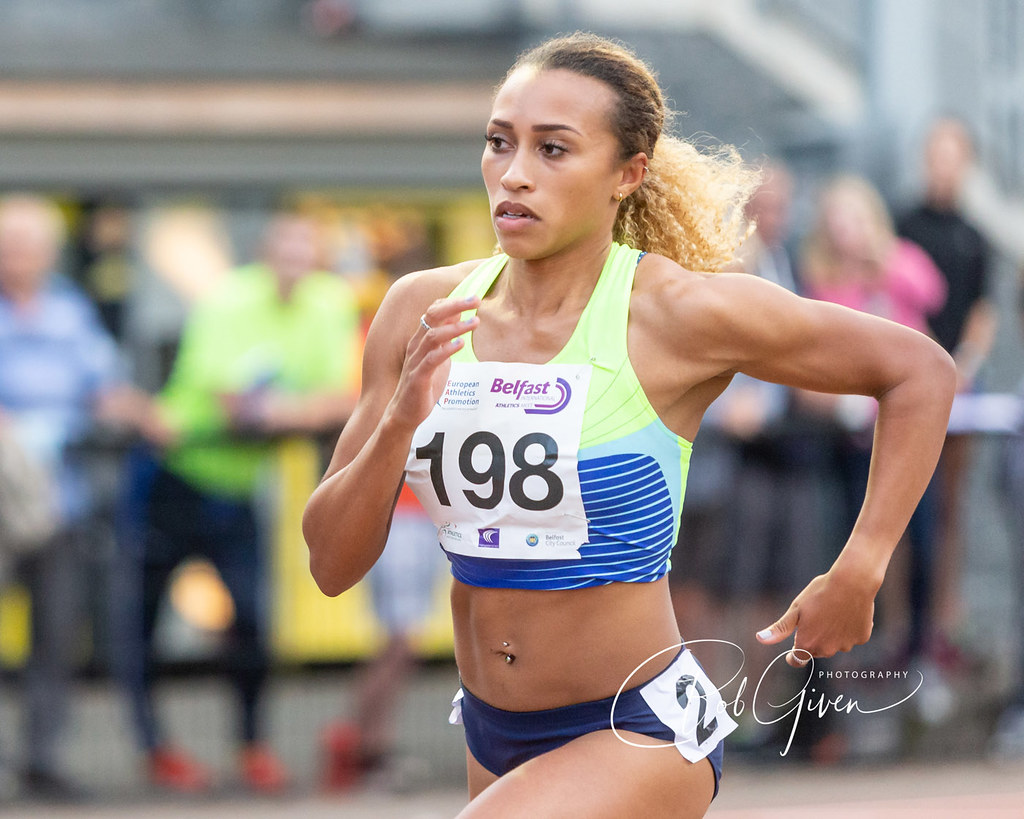 Nadia Power: "I'm lucky enough to have some nice local parks within 2K of my house so I've been doing my sessions there. I've still been training pretty hard and pushing myself as much as I can but I definitely haven't been able to replicate that awful lactate feeling of speed endurance on the track! Looking back, I definitely can say I have made the most of this time and put in many solid weeks but at the same time, I haven't had the regular markers of fitness that I'm used to such as track sessions and races, so it's hard to know where my fitness is at."
Lauren Roy: "My training during lockdown hasn't changed drastically, except of course for the fact that a track hasn't been accessible. However, I have still been able to get a good amount of speed and speed endurance sessions done on my local grass pitch, with the help of my mum and dad. My coach Adam McMullen has been keeping himself busy at home by analysing my training videos and giving me feedback, which is great. I have a small gym set-up in the back room of my house for my strength and conditioning sessions, so I've really made sure that I've covered all aspects of my usual training plan. My approach and motivation towards training have also not changed much as I know that this pandemic will not last forever and so when training and competing does return to normal, I will be ready."
Kate O' Connor: "When I first came home everything was a bit hectic. I hadn't been living in Ireland so I only had a few days to get myself sorted before everything was shut down. Luckily I managed to get some gym equipment from Barry Monaghan's gym in Newry which was such a relief. Finding places to run and throw wasn't too difficult because my dad and I have been training in my town since I was 7 years old, but again it was a change that I had to adapt to. At the beginning of lockdown, I wasn't sure whether to go down the pushing it or just ticking over road. I think now I've ended up somewhere in the middle and it's suiting me quite well."
Mick Clohisey: "I had to take a little bit of downtime with an achilles injury at the start of the lockdown. When I heard everything was postponed, I was in no major rush to get back into heavy training and I allowed the injury to heal and gave it the time it needed instead of rushing back into competition. I have been ticking over in training with some tempo runs to maintain fitness without having to do any really heavy training. Thankfully I live close by to St Anne's park and Dollymount strand and have no shortages of places to run."
What way have your plans and targets had to change considering the Olympic delay?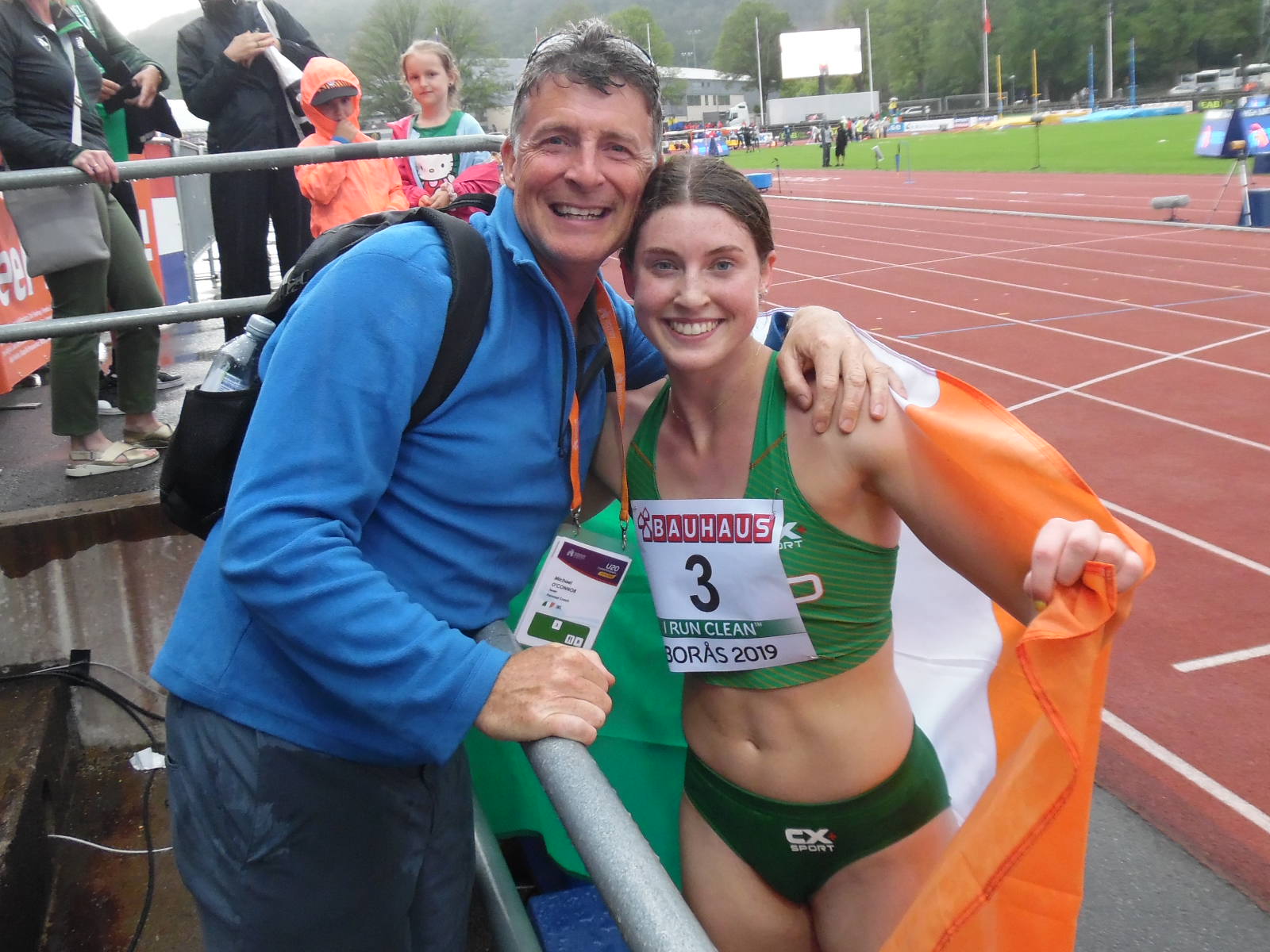 Kate O' Connor: "My plans completely changed towards competitions because they were all cancelled. I guess my whole focus was shifted into next year and what I'm working for in the future. Realising that there were no competitions this summer was difficult at the start but I've just learned to accept it and realise everyone is going through the same thing. I try to take positives out of all situations and I see this time as a chance to develop, get stronger and to hopefully get better."
Lauren Roy: "The only plans and targets that have changed for me are the cancellation and postponement of competitions. Everything else remains the same, as I am working and building towards my career as a senior athlete in years to come.  It is an advantage for me that this year has been put on hold as my training is getting extra attention and I'm really working on the small details that usually get overlooked. Although there's a small element of disappointment because there won't be any trips abroad to compete this year, I don't see any disadvantages right now as I am healthy and ready for a great season next year."
Nadia Power: "I'm still hoping to race this summer in some shape or form, even if its just a time trial. I'm not placing any pressure on myself to run PBs, the most important part of it for me is getting in lots of solid track training over the coming few months. The postponement of the Olympics definitely gives me an incredible gift of another year to get myself to that standard, which is something I'm going to do everything I can to make the most of. If we can manage to control the Coronavirus worldwide by 2021, I think it's going to be a great year no matter what, as we'll all be so thankful to be enjoying sport again."
Mick Clohisey: "For now, it's just about maintaining fitness for me and no need to be intensively training given there are no immediate fixtures. I'm trying to use this period as a positive as the downtime will allow my body time to recover from the cycle of racing and training. This gap will give me time to recharge the batteries and refresh the body which I hope will add to the longevity of competing at a high level at the marathon.
©2020, Lee Maginnis