Tough Mudder has recently released 10 updated or new obstacles for 2019. 
Let's just saw the excitement is real. Although Tough Mudder is all about teamwork, even experienced Mudders need to train for the event. No matter how many times you have completed the course, there will be something new on each one to test you. whether its a change of landscape or new obstacles, there will be new challenges. In 2019, these new challenges will include the tallest and longest obstacles to ever be seen on course.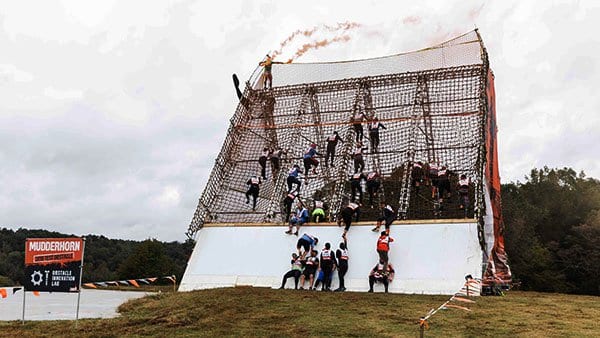 New obstacles for 2019 include the Mudderhorn. Standing at 25ft tall, this is the tallest obstacle to ever feature on a Tough Mudder course. It requires the Mudders to work together to climb over a cargo net. The Gauntlet, which is the longest obstacle to feature on a course, will challenge the Mudders with its multiple sections. Black Widow, a tangled web of tightropes will put your core strength, balance and agility to the test.
New Courses
As if new obstacles wasn't exciting enough, Tough Mudder has raised the stakes by adding five obstacles to every Classic course. This will mean that there will be 25 obstacles over 8 miles. Of course, this is nothing new to the Irish Mudders as Tough Mudder Ireland has always made sure to feature over 25 obstacles.
In addition to the new Classic course which is less running and more obstacles, they have introduced the Tough Mudder 5k. The 5k takes over for the Tough Mudder half that featured in 2018.
To help you get ready for the course, we have broken the obstacles down and devised the best way to train for each obstacle.
Running and Stamina
No matter what event you are taking part in, being able to get around the course comfortably will make the overall event more enjoyable. Try apps such as Couch to 5k or Couch to 10k to get your stamina up.
Grip Strength
Tough Mudder Ireland Ambassador, Paul Minogue, has recently documented how improving his grip strength has become a very important part of his training for OCR events. Grip strength is needed for obstacles such as Augustus Gloop 2.0 and Mudderhorn.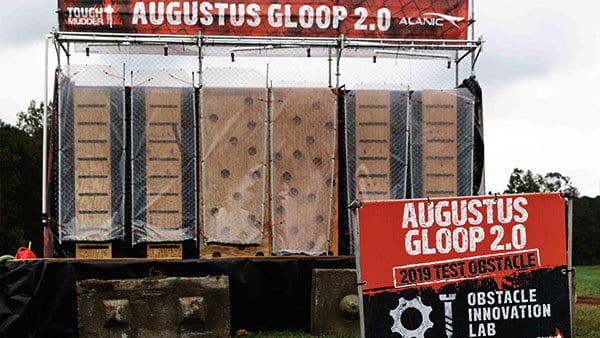 The exercises we suggest to prepare for these obstacles are:
Chin-up
Fingertip Press up
Inverted Row
Hanging knee raise
Negative Pull up
Bodyweight Exercises
Being able to support and hold your own body weight has always been crucial to being able to make it through the Tough Mudder course. This is now more evident with the new additions of the Gauntlet and Leap of Faith.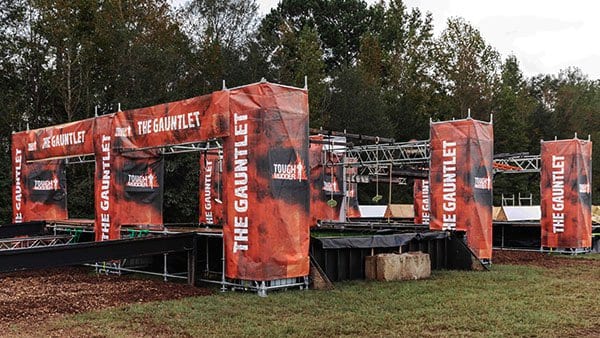 The exercises we suggest to prepare for these obstacles are:
Press-up
Jump Squat
Depth Jump
Walking Lunge
Box Jump
Agility and Balance
Tight Squeeze and Hydrophobia will test your ability to keep your balance and your ability to twist to get through the obstacles.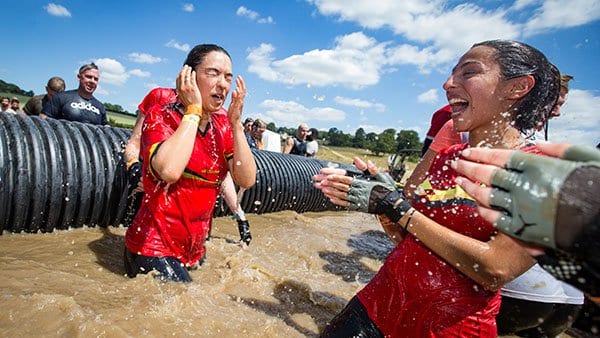 The exercises we suggest to prepare for these obstacles are:
Lateral Box Jump
Burpees
Lateral high knees
Bear Crawl
Press up to Side Kick
Core Strength
A strong core will improve your overall strength. Everything stems from the core. It will especially help for obstacles like Spread Eagle and Black Widow.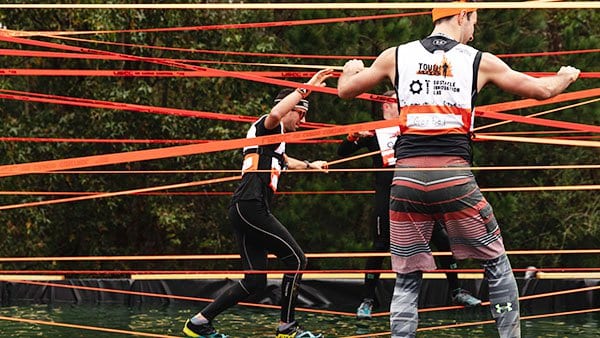 The exercises we suggest to prepare for these obstacles are:
Side Plank
Walking Plank
Leg Raise
V-sit
Back extension
Now that you know how to train, it's time to kick the excuses to the curb and give Tough Mudder a go. Let us know which of these obstacles you would like to see come to the Tough Mudder Ireland event.
The Irish event takes place on the 20th & 21st of July. You can sign up here. For all UK events, check here.