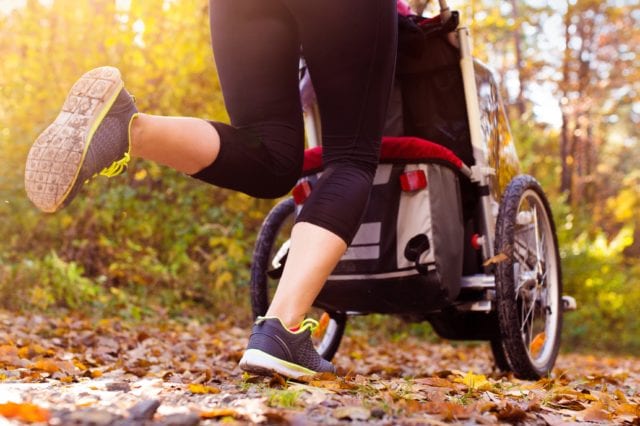 With the end of August fast approaching and the kids going back to school, it's a sure sign that Summer is coming to an end. It's back to routine for another year, after three full months of summertime madness, where running and exercise may have been put on the long finger.
But going back to routine can be a good thing – this is the perfect time to fit running into your schedule, getting back on the road and starting how you mean to go on.
Check out our top tips for getting your routine back on track as the school term commences.
Book a race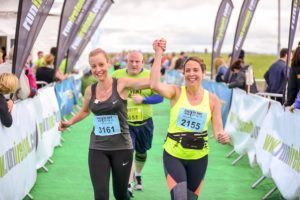 The best motivation is a target. Whether you enter a 5k, a marathon or something in between, signing up for a race will keep you focused on your goal. Maybe even try getting a friend to join you in entering, so you have a running buddy to keep you in check.
Get your ass in gear – literally
When you're doing the last minute search in the wardrobes for uniforms, root out your running gear too and have it laid out and ready, so you have no excuses. If you're missing your good socks or your shoes have become a bit neglected, pop by the sports shop after you visit the schoolwear centre and bookshop – the kids might need some new bits for PE anyways so it's well worth the visit, and there's nothing like a new piece of kit to kick start your running adventure. 
Get a tracker to manage your training
Whether you use an app on your iPhone or a fancy watch that automatically uploads to your phone, tracking your runs can show you how you're improving, even if it feels like you're not, making it less likely that you'll get frustrated. It's important to track your progress and motivate you to stay on target.
Make running a habit – Allocate the same time every day to your run
Find what time suits you best to go on your run, and try to use the same time slot every day. Some people enjoy getting up that bit earlier than the kids, while some enjoy the 'time out' a run allows after the madness of getting the kids out to school. Others like to use their lunch break to work up a sweat and kick the afternoon slump, or enjoy the late night loop around the block to wind down after a busy day. Choose what time works best for you and your schedule, and stick to it – that way you won't run out of time or sacrifice your run for another task.
Bring the kids along
If you're finding it hard to find the time for a run, bring the kids along with you after school or after work. Run with the pram, or get the kids out on their bikes to join you. This is a great way to fit your exercise while also spending time with the kids. They can also be a great distraction from the initial pain of getting fit and increase your pace and distance without you realising.
Remember to look after your body
Getting back into a routine after such a long break can be tiring for everyone. A new running plan can sometimes get sidelined due to small injuries caused by doing too much too soon.
Try some dynamic stretches to warm up your muscles before your run.
Don't let cramps, stitches or blisters stop you from reaching your goal. Wear the right gear and ease into it.
Remember that sometimes the best cure for the splitting headache or the tiredness that's keeping you from your run is a glass of water. Stay hydrated.
Rest. Letting your body recover is so important, especially in the initial stages. Ensure that you rest between workouts and fuel your body with the right kind of foods.
Be patient
Even once a habit is formed, getting back into shape can be frustrating, and often your goal might feel unreachable. Be patient – remember that consistency is key, and working at a training plan the first few weeks will make all the difference to your enjoyment of running.
Check out the RunIreland calendar for a race that might suit you, and if you continue to take the rest of these tips on board you'll be a seasoned runner in no time, and back to your pre Summer fitness in the blink of an eye.