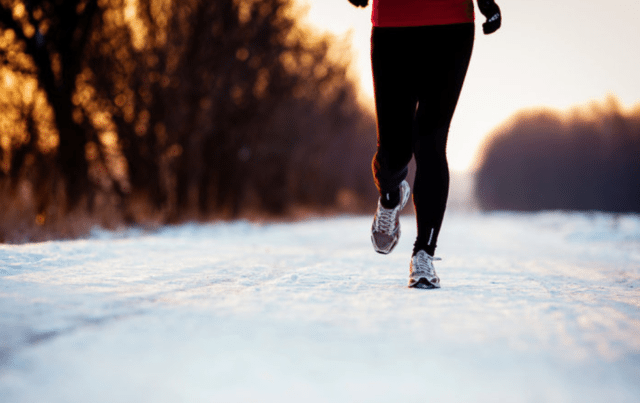 As this cold snap makes its way across the country it's easy to lose motivation for a run or to opt to stay on the couch instead of getting your session done. Here are some of our tips for running in the cold to help you stay on top of your training plans. **Of course if the weather and roads are frosty and icy we would advocate for no unnecessary journeys to be made #TeresaMannion
Our Top Tips For Running in the Cold
Arrange to run with a buddy. This means that even if the cold or wet weather does reduce your motivation your running buddy will make sure you get yourself out on the road or to the gym to do your session.
If planning a run later in the day, at lunchtime or after work, check the weather forecast so you can make sure you have the right clothing packed for your run.
If running outside, get your warm up completed inside, limber up, stretch and get ready to face the cold with your warm up done indoors.
Dress appropriately for the weather, layer up on clothes with gloves and hats and even a thermal layer if necessary, better to overheat than get too cold, you can de-layer as you go if you become too hot.
Layers of technical running gear help to wick away the sweat and an outer layer of water/windproof jacket will help keep any rain and bitterly cold wind at bay.
Make sure you take on plenty fluids, just because it's cold outside doesn't mean you won't sweat, so be sure to replenish lost fluids and be well hydrated when starting your session and again drink up once your run is over.
With darker days and less daylight it's important you have some form of reflective clothing on, be safe and been seen whilst out on the road regardless of the time of day.
Run with the wind in your face on the way out and wind at your back the second half of your route. Running with the wind on your face when you start will keep you cooler with all your layers on. The wind will help propel you home on the second half of the route when it's on your back and you won't overheat.
Once you have completed your training session it's important you get out of your running gear and into a warm shower as soon as possible to avoid chills from damp gear. A cup of tea never tasted so nice after working up sweat in the cold outside.
Don't worry about speed or distance, leave your watch at home, just embrace the day and the opportunity to get outside to run when and where possible.