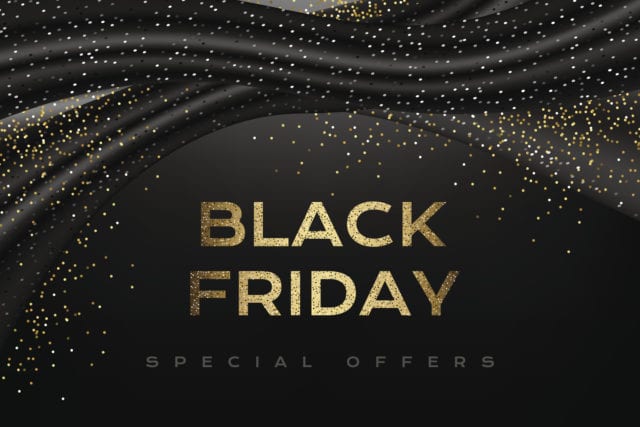 As Black Friday Fever and Cyber Monday sweeps across the country, why not avail of the discounts available on some events taking place next year. Check out these events below and set your 2019 goals nice and early. Ready, Steady Go! 
Tough Mudder
Gather your Muddy Mates and take advantage of a 15% discount on the 8 Mile Classic Event and get the launch price of €39 on the 5k event taking place at Loughcrew Adventure Centre on July 20th & 21st.  Use the code TMFRIDAY18  HERE to get the Black Friday deal which finishes at Midnight on Monday 26th November.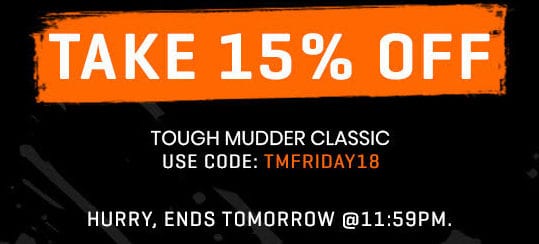 Lough Cutra Castle Triathlon
Black Triday is here! 🏰🏊‍♂️🚴‍♂️🏃‍♂️
Save 20% + €20 on all adult triathlon and multisport races, including their new Aquabike, Aquathlon and Duathlon events in Galway on the weekend of May 25th & 26th. Use code 'BLACKTRIDAY18' on http://bit.ly/blacktriday to claim the offer until Midnight on Monday 26th November
Castle Run Series and Castle Swim Series at Lough Cutra 

 Following a successful year in 2018 hosting the first Half Marathon, 10k Run and Castle Swim Series events at Lough Cutra, runners and swimmers can benefit from a 20% + €10 Black Friday offer, using their own unique code: "BLACKFRIDAY18" on http://bit.ly/blacktriday to claim the offer until Midnight on Monday 26th November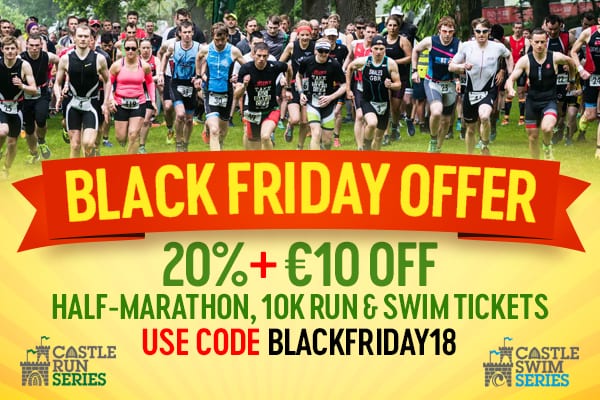 **Deals Available on Black Friday ONLY** 
Seven Sister Marathon & Half Marathon
Get €10 off your Marathon or Half Marathon entry for Ireland's toughest trail running Marathon and Half Marathon in Dunlewey, Co. Donegal on Sunday July 28th 2019. Register HERE now to get an automatic discount.

Magee 1866 Donegal Wild Atlantic Marathon and Half Marathon
Get €5 off your Marathon or Half Marathon Entry on July 14th in the stunning surrounds of Killybegs in Donegal. Runners and walkers will enjoy spectacular scenery and all finish together in Glencolmcille Folk Village. Book your entry today to avail of the automatic discount HERE.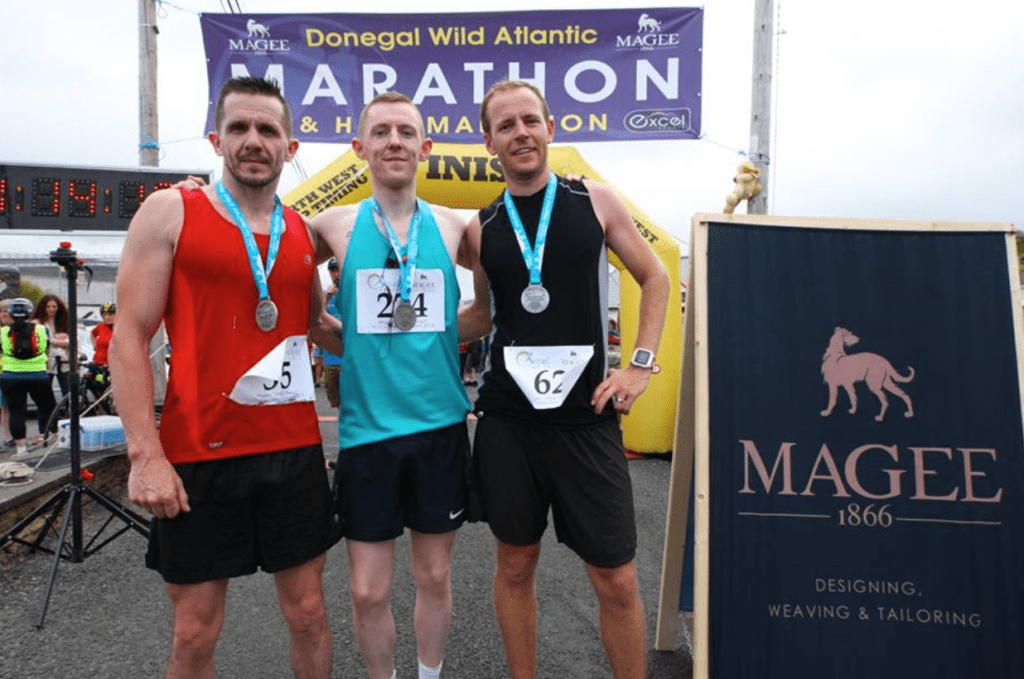 Donegal East Half and 3/4 Marathon
Book today to get €5 off your race entry for the Half Marathon, 3/4 marathon or 12k race. A fast course running adjacent the River Finn,  perfectly timed as a tune-up for Dublin Marathon, or a great run to challenge yourself. Book HERE for your automatic discount.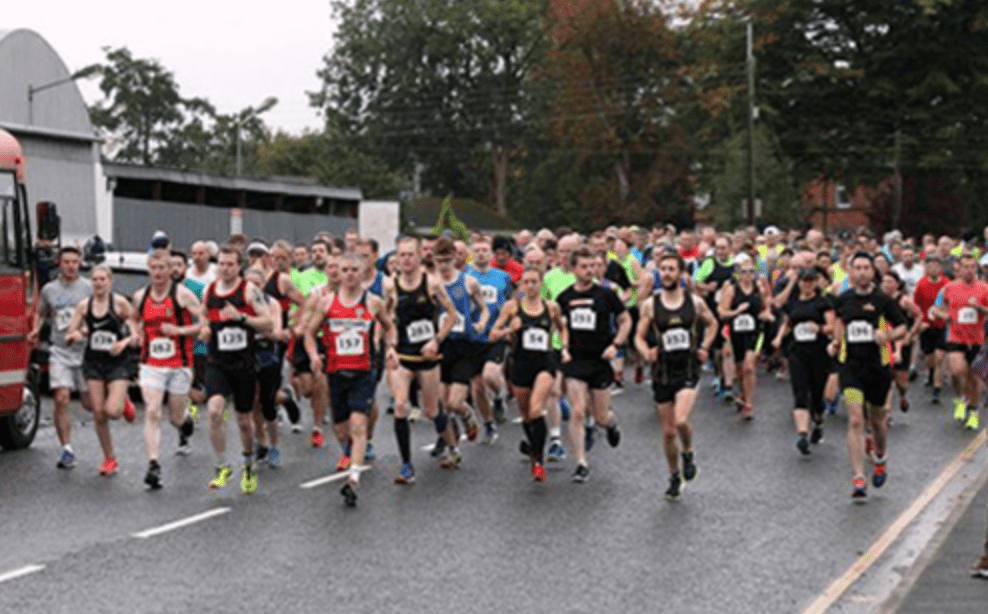 Land of the Giants Duathlon
Black Friday special…
Grab an early Xmas present and nab a Black Friday fitness offer from 8am – 8pm only on Friday 23rd November, get your individual entry €25 and Relay for €35. Register
HERE now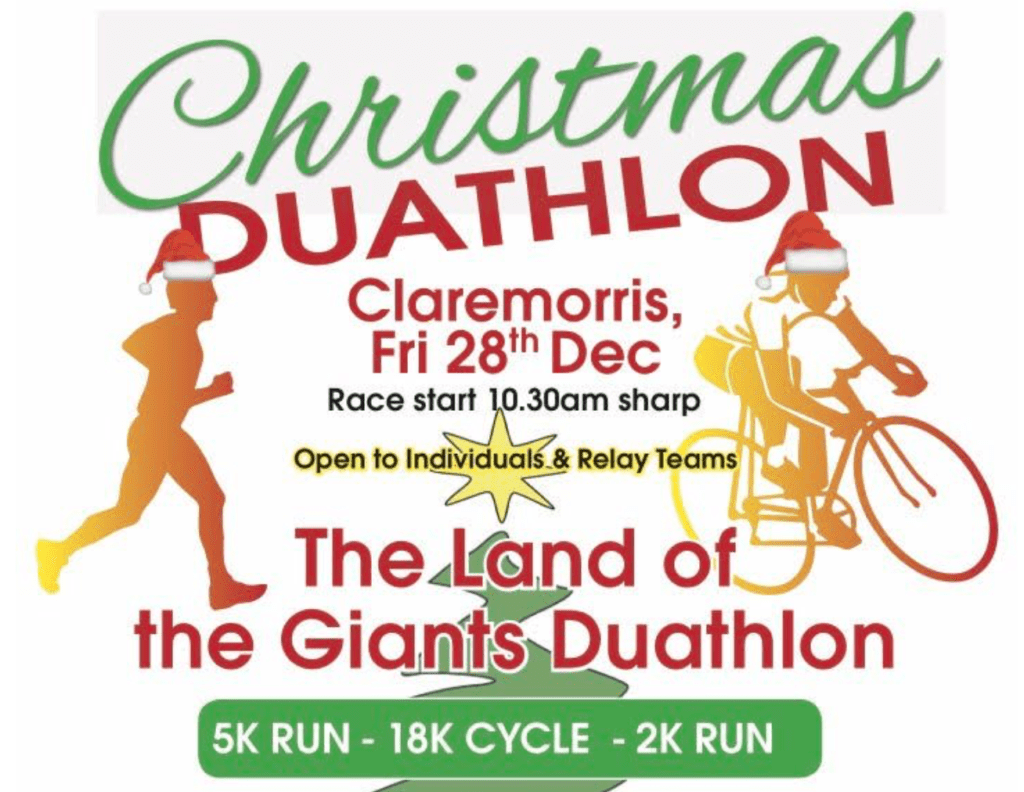 Happy Shopping