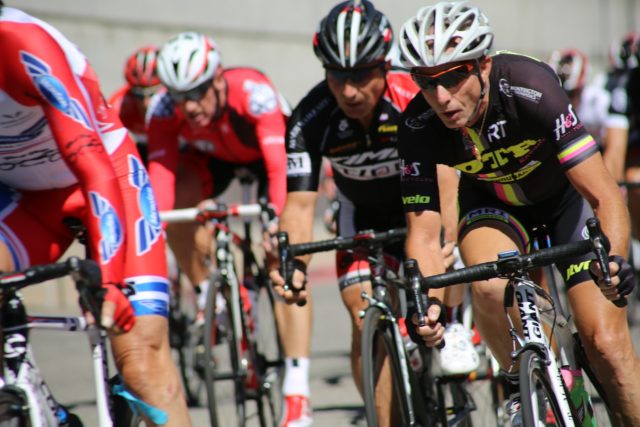 This piece by Padrig Marrey, Marrey Training offers great insight and advice for those planning to take to their bikes this year be it as a leisure cyclist or racer. 
The title is a bold statement but I believe it's pretty realistic. You might ask why? A few reasons; the past 12 months has seen a huge increase in people investing in smart trainers and indoor systems, the likes of Zwift and virtual reality apps means it's now easier than ever to train inside.
Everyone is getting fitter and stronger since the speed ran out of the Celtic Tiger and now everyone worth their salt are talking about their FTP, Lactate power, max watts etc etc etc all for the need for speed. Frommy and the rest of the pros are talking about numbers so should we, yes cycle racing and sportives will be faster and harder than previous years but the question is will they be safer??
Now I will admit the A1 riders who have come through the system the past few years will be A ok, why? Because they know they have to develop all aspects if they want to be competitive in Ireland's top level of cycle road racing.
The newbies who joined our sport and are coming into the game from other sports and plunge head first into say a local club race or better still an A4 or A3's event have yet to learn the evolution of a cyclist. They win a crown or set PR on Strava or better their FTP scores and all of a sudden there is talk of stage wins, yellow jerseys and National titles, if it was only that simple.
Virtual Reality
The thing about virtual reality is, it's not the real thing, it feels like it intensity wise and the screens make it look real but when it comes to the nitty gritty its as far away from the real thing as xbox. The thing about bike racing is that technical skill, tactical and peripheral vision awareness are as equally important as physical attributes..
The World cyclo cross champs held in Denmark showed the level of what's required to be competitive. The skill level at the men's pro race was just unbelievable, off camber descents, steep up hills, mucky straights and the odd jump to see who had the finesse to hold their machines upright when the pressure is on. The Belgian and the Dutch are world leaders in CX. The Brits are catching up and other European nations are getting to like the muddy sport also. In Ireland CX has grown and I believe it's the way forward for youth development.
Well is there a cross over from a top tier CX rider to road man or woman? YES there definitely is; Stynbar, Sagan, Van Der Poel, Evans, Vos were and are all top road cyclists that came from muddy backgrounds to preferring the asphalt.
Technical Skill
Most cyclists come from doing their winter endurance rides of average speeds say 28-35kph, jump into a race or sportive and suddenly they have to handle their bikes in packed fields doing speeds well in excess of 50kph and probably do it going down back roads to boot.
But, have you trained technically to do this? Having the ability to manoeuvre a bike at speed in a bunch is a skill that can easily be honed when in your early teens but extremely hard to develop when you start racing in your 40's.
The biggest national champs field in 2018 was men over 40 the biggest open road races are A3 bunches, the worst crashes happen at A4 level. The bottom line, we as cyclists all have a responsibility to be respectful and careful when racing. We only do it as a hobby pastime, the reward doesn't even cover our yearly entry fees, so why take unnecessary chances especially when you don't have the skill level.
The Fundamentals
The 4 fundamental skills of learning to cycle are Balance, Pedalling, Braking and Cornering the one everyone practices is pedalling the rest whenever. Take it a step further, mental, technical, tactical, lifestyle and personal development along with the aforementioned physical attributes are the corner stones for performance, again it's the latter that gets mostly developed.
The reason I wrote this piece? I know riders who plan on racing this year who are really strong but can't clip in, take a drink or change gear without looking down. Take that a step further, they also are poor at descending, taking a corner and have zero awareness skills and hate for anyone to ride close to them or worse still even brush against them without freaking out or wobbling.
Stay Out Of Trouble
Take into account that they barely have the ability to take a hand off the handlebars to feed, so don't expect a signal for a change in direction, for an obstacle like a pothole or some road furniture. To me this all spells trouble, big speed in a big bunch means at some stage or another a big crash with big injuries. If you are strong enough then get out of the kitchen and go up the road before all hell breaks loose, but if you are not, stay safe, mind yourself and stay out of trouble.

Tips For Staying Upright
3 weeks out from the race season what can be done?
First and foremost make sure you can do the 4 fundamentals above at speed, practice in a carpark or quiet industrial estate, continually look to progress yourself.
Learn how to bunny hop, rub a wheel, swerve and advanced manoeuvers. Train with recognised racers in their group session, practice scenarios at speed, pick a relative safe environment (Quiet back roads). Do a reliability trial (mostly up north).
Motor pacing; do some speed efforts behind a moped or better still try and go out with another rider who is stronger and more experienced than you and use the moped to create a simulation.
If none of the above are available then go to the first few races or sportives to learn the trade, see what's going on, look out for the bad bike handlers, feel how the event speeds up and slows down, try to relax but be attentive, stay to the outside of the bunch where there is room to escape a crash or incident.
The season is long, there are loads of races and if you are good enough your time will come.
Here's hoping that I am wrong about the title…
Padraig Marrey is a Cycling Ireland coach tutor and level 3 International coach from World Cycle Centre in Aigle Switzerland. Founder of the Ireland West Duathlon Series.