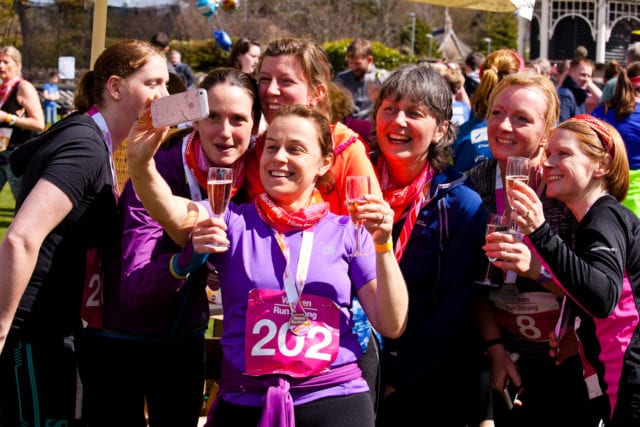 Women Run Strong – Kilkenny is a new exclusive running event for women who enjoy the outdoors but also love treats and relaxation. It's an amazing day out, like no other.
The beautiful 4-star Lyrath Estate Hotel is the venue for this fun day of running and pampering, you'll feel special from the moment you drive in.
Girls are you ready to treat yourselves?
Come to Women Run Strong – Kilkenny, you deserve a special day out! the organisers aim to keep the fantastic end of run feeling going for as long as possible. You'll be served bubbly at the finish, relax with a massage, enjoy medals, sweet treats and lunch, all in the company of friendly, energised women. You might win one of our amazing spot prizes which usually includes dinner for two, stylish homeware, flowers and other goodies worth hundreds of Euros. Every participant will be in the draw.
You can pamper yourself even more by booking the spa or staying overnight. You'll feel like a new person by the end of the event!
The trail run for treats takes place on Sunday 31st March 2019 at 11.30 am. It's a combination of woodland and grassy paths, some mud but not too much. No hills! Our marshals will ply you with jelly babies and cheer you on all the way.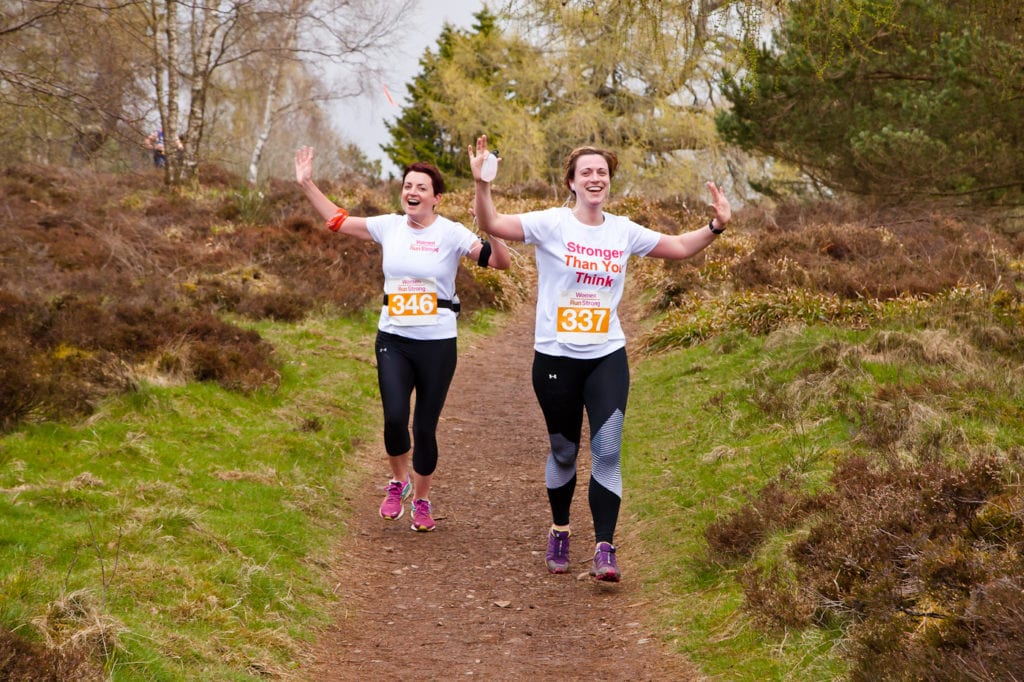 According to the organisers 'For anyone more used to running on roads this is an ideal introduction to trail running, you experience the freedom and sense of adventure, without the anxiety of "where do I go now?" – the trail will be well-marked and well marshalled. You won't get lost. There are 5km and 10km options and everyone is welcome to run, jog or walk. There are no timing chips so you can relax and enjoy the company, no-one can be last. We believe that you are #strongerthanyouthink and well up for this challenge.'
Gather Your Girls
There are only 200 places available so sign up now HERE.
Group discounts (6+ people) and discounts for mother and daughter entries are available. Contact  www.womenrunstrong.com to find out more.  So gather your girl tribe and run strong on the trails around Lyrath Estate in March 2019. The perfect Christmas gift for the running female in your life.
Avail of the launch special entry fee of €69 if you are one of the first fifty females to sign up. Entry fee includes; Trail Run, medal, bubbly, massage, lunch and inclusion in the draw for fabulous race day prizes.  Don't delay places expected to fill up quickly for this fabulous day out.
Find out more about Women Run Strong on www.womenrunstrong.com