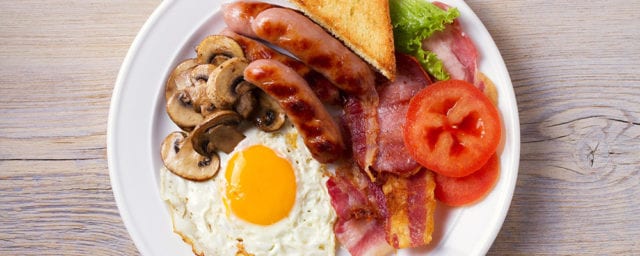 One of the recent lessons I've learned is to not get complacent around running. Prepping for a marathon is essential. 26.2 miles is no joke.
A key part of prepping for a marathon is nutrition. Here is what I am going to eat the day before Dublin Marathon:
What I Will Eat On Saturday
11 am: Bowl of pasta
2 pm: I will go to an Italian restaurant and have a bigger bowl of pasta.
4pm: At the Dublin Marathon Expo, I will have another bowl of pasta.
7 pm: I will go to another Italian restaurant and… you guessed it… I'll have some more pasta.
My Water Intake
That for me is the ideal prep. Pasta and a constant stream of water. Usually, I am terrible for drinking water. I'll have 1/1.5L a day MAX. But on Saturday, I'll make sure to drink at least 3 or 4 liters. I'll be completely hydrated when I wake up Sunday and I won't drink too much water on race morning.
What I Will Eat Sunday Morning (Event-Day)
Although I should not be admitting this – I will have a full Irish fry at 7 am on Sunday morning.
For me, that's just what works. I enjoy a decent breakfast every now and then so I use this as a bit of a treat before the off. So, find out what works for you and stick to it. Eat whatever has worked best just before your long training runs. And DO NOT have a full Irish! 🙂