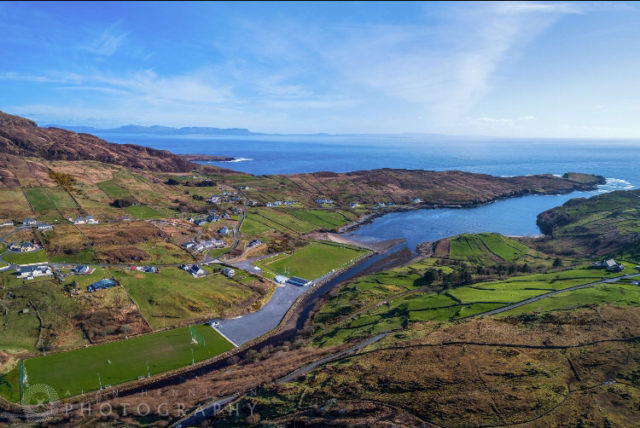 If you've had the pleasure of finding yourself in Donegal, then you'll know what a gem it is.
Made up of castles, rugged coastlines, stunning lakes, lush forests, and majestic mountains, the scenery really is second to none.. making it one of the best spots in Ireland for running.
So if you haven't yet been in Donegal, we've got three great excuses for you:
Donegal Women's Mini Marathon
When: April 14th, 9am
Where: Ballybofey, Donegal

The Inaugrual Donegal Women's Mini Marathon in association with Jackson's Hotel invites you to get healthy, fit and challenge yourself in this 10K fun run/walk.
The event hosted by Excel Sports is a charity event with proceeds going to Cancer Care West and Donegal Women's Domestic Violence Services.
It's going to be a great event for the town with over 500 registered so far. Entry fee is 20 euro and includes T-shirt, memorative Key Ring, refreshments in Jackson's hotel, and a live band rocking the 80s and 90s vibes!
Check out the Donegal Women's Mini Marathon here. 
Sliabh Liag Gaeltacht Adventure Race
When: April 20th, 9am
Where: Kilcar, Donegal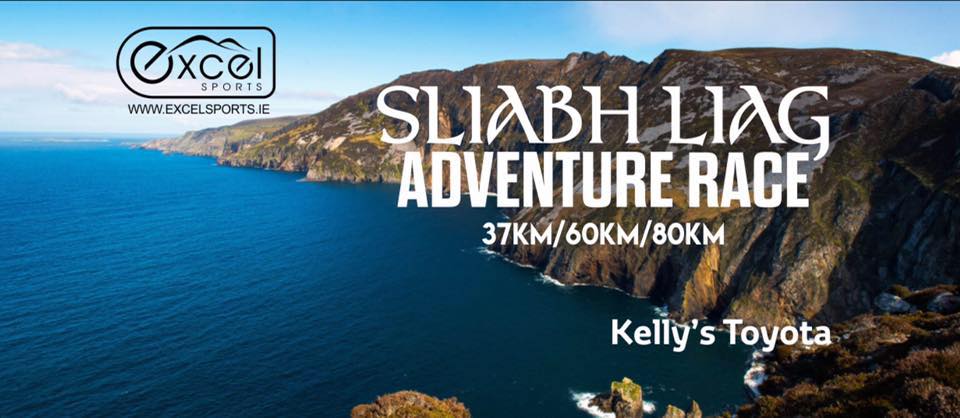 Sliabh Liag Gaeltacht Adventure races is a  one day, multi-sport events. The disciplines covered are running, cycling. The run routes include trail, with bike all road.
It's an epic adventure along the Wild Atlantic Way in South West Donegal, featuring the spectacular landmarks of Silver Strand beach, Glen Head and the Iconic Sliabh Liag sea cliffs. The event is based in the quaint village of Kilcar.
The event is organised by Excel Sports in conjunction with Kilcar community council.
There will be three separate races which will include a mix of cycling, road running, off road running, and a mountain hike:
The Sport distance 37km caters for the participant that wants a challenge but has not taken part in adventure racing before. Duration time for the fastest person will be around 1hr 45hrs.
The Challenge distance 60km is for the participant who has completed an Adventure race, and looking to challenge themselves. This included a loop around Sliabh Liag. Duration time for the fastest person will be 2.30 – 3hrs.
The Expert distance 80km is for the participant who wants to really challenge themselves. This includes 2 hills going to top of Glen Head, and an amazing loop around Sliabh Liag. Duration time for the fastest person will be 3.30 – 4 hrs.
The title sponsor sponsor for the event is Kellys Toyota Letterkenny, a Toyota car dealership based in Donegal.
Find out more info about Sliabh Liag Gaeltacht Adventure Race here!
Magee 1866 Donegal Wild Atlantic Marathon / Half Marathon
When: July 14th
Where: Killybegs & Glencolmcille, Donegal

The Donegal Wild Atlantic Marathon and Half Marathon takes place on the Wild Atlantic Way on the South West Coast of Donegal. The Marathon is based in Killybegs, and Half Marathon in Glencolmcille.
The course consists of a Full Marathon (26.2 miles) from Killybegs to Glencolmcille, and a Half Marathon (13.1 miles) based in the Glencolmcille area. The course is spectacular and one of the most scenic courses in Ireland.
The Full Marathon starts in Killybegs and ends in Glencolmcille. The Half Marathon starts in Glencolmcille village and joins the Full marathon course with both events finishing at the spectacular Glencolmcille Folk Village.
The title sponsor for the event is Magee 1866 a 5th generation Irish family business with over 150 years' experience in designing, weaving & tailoring luxurious fabrics and clothing in Donegal, Ireland.
Click here for the link to register for Magee 1866 Donegal Wild Atlantic Marathon / Half Marathon
North West 10k
When: 5th May, 2pm
Where: Letterkenny

The Northwest Charity 10k is a community event taking place in Letterkenny for the past 16 years.
This year's race takes place on Sunday 5th May at 2:00pm! Walkers, runners and joggers are all welcome.
More information on www.northwest10k.com
Participants, due to Health and Safety issues, please note the following :
No dogs (except official guide dogs)
No bicycles
No earphones or similar devices
Under 18s are not permitted to enter 10k races as runners
Donegal Half Marathon and Team Challenge
When: 18th August, 9:30am
Where: Aura Letterkenny Leisure Centre, Letterkenny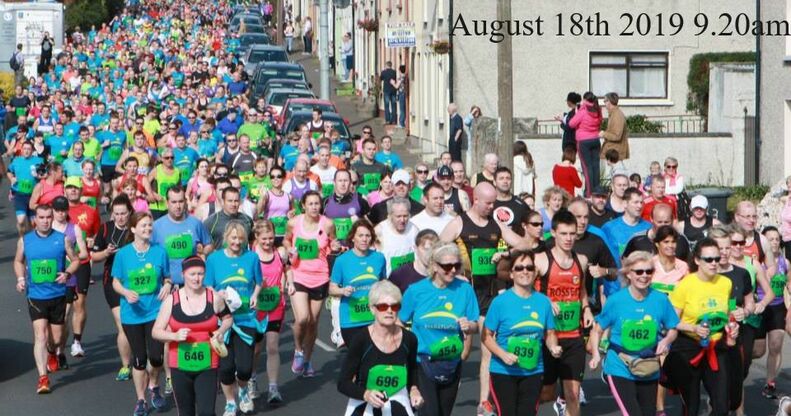 Runners will receive their number, race information, chip and t-shirt at registration.
Chip accurate times will be recorded for half and full marathon times. Runners who complete the race will receive a medal, chip accurate time and goodie bag. There are a limited number of lockers available in Aura Letterkenny Leisure Centre for €1.
The TEAM CHALLENGE CUP gives runners of all levels the opportunity to team up with two friends, work colleagues, family members (or whoever!) and pit their fitness levels against rival teams, all vying to get their hands on the Donegal Marathon Team Challenge Cup.
It promises to be a great team building event for businesses and community groups. Participants can also use the event to raise much-needed funds for their chosen charity. In fact, charities are encouraged to get behind the Donegal Team Challenge as well, by encouraging as many teams as possible to run on their behalf.
Why not register for one of these events to experience Donegal at it's best, and see why it got voted the 'Coolest place on the planet' in 2017 by National Geographic.