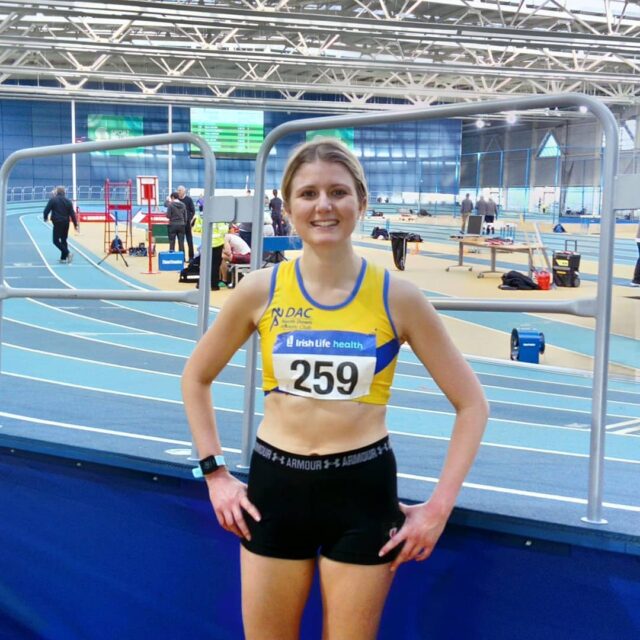 Here we are again, lockdown North and South of the border. An incredibly hard time for many people, but here we are taking a brief look at some of the difficulties facing athletes at this time. Spare a thought too for the coaches!
Under normal circumstances an athlete and coach can identify their targets and plan their training accordingly, the obvious aim being to peak when it really counts. For elite athletes, this may also include hitting qualification marks along the way for major championships. Incredibly difficult at the moment when return dates are unknown and we are not even sure if events will take place. Not an easy situation at all. Motivation can also be an issue for some. The grassroots of the sport has been hit hard, many young athletes have hardly had the chance to compete at all over the past year. Neither could it been nice for elite athletes like young heptathlete Kate O'Connor, she qualified for the European Senior Championships in Paris, 2020. As we know, they were cancelled.
Rachel McCann, current Irish National U20 indoor 400m champion in 2020, is philosophical, "My main goal for 2021 hasn't changed. I'm still aiming to qualify for the European U23 Championships in July. I'm unsure if there will be any indoors this season so I'm going in with the mindset if there are any it's a nice bonus."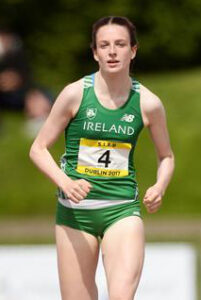 Rachel Gibson, a regular on the track, cross country and road for many years now, knows that the coming season has a vague feeling to it with much uncertainty. She says, "The overall targets haven't changed too much, I am looking more into the summer in the hope of getting a few track races in and a few seconds off my PBs, hopefully, the likes of the NI and Irish championships and if I am being very optimistic BMC races. I am looking forward to a debut 5000m on the track…hopefully! I had been looking forward to the Irish indoor championships and National XC champs but with the way things are going at the minute, they don't look likely to be happening.
Elite athletes may have limited chances to race, for example in the current World Indoor series. But for club athletes like Mark Cornett, it's a frustrating time. He had been down to run the London Marathon last year and had trained very hard towards it before it was called off. Recently signed for North Belfast Harriers, he had been looking forward to a club 10K time trial which now will not be happening due to the extension of restrictions in Northern Ireland. "When will races resume?" he asks. The truth is, we don't know.
Again, at the elite end of things. Assuming the Tokyo Olympics happen this year, some athletes find themselves in the horrible position of still needing to qualify. It would be a travesty should they find it difficult to get the opportunity to take part in high-quality competition.
Lockdowns North and South differ at the moment. The Republic's is much more strict with people obliged to stay within 5K of their home when exercising. Elite athletes can apply for written exemption, including to access facilities. Elite athletes in Northern Ireland can also access facilities, other athletes cannot.
"Now my track sessions have to be done on the towpath," says Mark. He had been used to training on the Mary Peters track in Belfast.
For Rachel McCann, access is not a problem, but there is another issue. She says, "I still have access to the track and a gym facility, so I am able to do a lot of what I was doing before lockdown. The main difference to my training now is I have to do all my track sessions alone. It can make sessions quite lonely and motivation can be hard to come by."
Rachel Gibson really felt that she did not make the best use of lockdown in 2020 and is determined to rectify this in 2021. But she also highlights the issue of having to train alone. "In the first lockdown, I didn't seem to respond well or make the most of any extra time I had to train. I raced in the summer and got some not so good results which were demoralising as everyone else seemed to be doing so well. This time around, I am taking more of an advantage of the situation and building up my miles a lot more. I do miss training with the group however and training solo does make it harder to achieve target times/distances in a session."
Mark Cornett finds the situation in 2021 better than the first lockdown. "In the first lockdown, I would only have been allowed to train with mum or dad. I never persuaded either push beyond walking pace! This time I can thankfully train with one person from another household. Distanced of course"
Some athletes thrive in training alone. But for many, it is a big issue. 
Mark also has had severe trouble getting a physio when struggling with a niggle. "Slots were very limited," he said. "I had trouble with my lower back, possibly cause by sitting watching too much football on TV instead of being in the stadium!" Elite athletes should not have the same problem, many have regular scheduled physio appointments. 
A big thanks to the athletes who took time to answer questions. And to finish on a positive note. When competition eventually returned in 2020, it would have been reasonable to expect the standard to have dropped after a long period of lockdown and no racing. But instead, athletics bounced back with a bang providing memorable times and races. Let's hope for more of the same in 2021.
©2021, Lee Maginnis