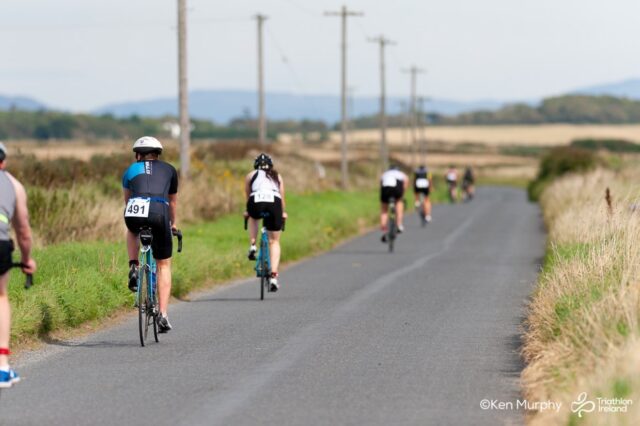 Ten triathlon clubs are to receive a significant funding boost of €103,475 from Sport Ireland to help them cope with the financial fallout of Covid-19 under a scheme administered by Triathlon Ireland.
The clubs are receiving support ranging from €1,500 to €29,000 to offset losses incurred through circumstances such as the cancellation of races, drops in membership income and the increased costs of running socially distanced training.
The Club Resilience Fund was set up by Sport Ireland to support clubs in all sports. The ten Triathlon Ireland clubs that successfully applied for funding under the scheme are Athlone Triathlon Club, Drogheda Triathlon Club, Limerick Triathlon Club, Mallow Triathlon Club, Piranha Triathlon Club, Predator Triathlon Club, Racing 795, Schull Triathlon Club, 3D Triathlon Club and 24/7 Triathlon Club.
All clubs had to establish proof of financial hardship, and satisfy requirements of good governance and financial management in order to be successful in their applications.
The chair of Athlone Triathlon club, Gerald Lynch explained that his club uses income from its two races to subsidise membership, facility and coaching costs.
"With the loss of these races in 2020, it was going to potentially force us to have to increase the cost of training for our members quite substantially to prevent the club from losing money for the second consecutive year."
"This fund, however, has put us in a position to be able to continue to invest in this training for our junior and senior athletes and also to continue the work on making our sport accessible to everyone within our community with the initiatives we had planned without the financial worry."
The chairperson of Piranha Triathlon Club in Dublin said his club was facing a 'large financing gap' because of the cancellation of Dublin City Triathlon (DCT).
Killian Nolan said the Resilience Fund provides Piranha with much needed financial certainty in a year that has presented the club with complete uncertainty otherwise.
"We are grateful to TI and Sport Ireland for this grant. It will allow us to continue to offer a full suite of training and coaching options to our members along with having sufficient capital to deliver a safe and successful DCT for 2021."
Triathlon Ireland deployed a range of criteria in order to prioritise applications, including, the size of the club and strategic importance of the club to the sport of triathlon, the level of club engagement with Triathlon Ireland and its programmes, the level of activities the club engaged in to counteract the loss of earnings and the risk of insolvency threatening the club.
Triathlon Ireland was also delighted to be in a position to top up the funding from Sport Ireland by 3% to ensure clubs received the full amount of support requested.
Welcoming the funding, Triathlon Ireland Chief Executive, Darren Coombes, said it would  dramatically alter the financial landscape for the recipient clubs:
"This will allow our clubs to plan positively for the resumption of safe training in communities across the country, to capitalise on the growing appetite for swim, bike and run nationally, and to deliver our fantastic club led events in 2021."
Mr Coombes added: "This represents a significant investment into our club sector and we are enormously grateful for the support of both Sport Ireland and the Irish Government, led by The Minister for Tourism, Culture, Arts, Gaeltacht, Sport and Media, Catherine Martin TD, and Minister of State, Jack Chambers TD."