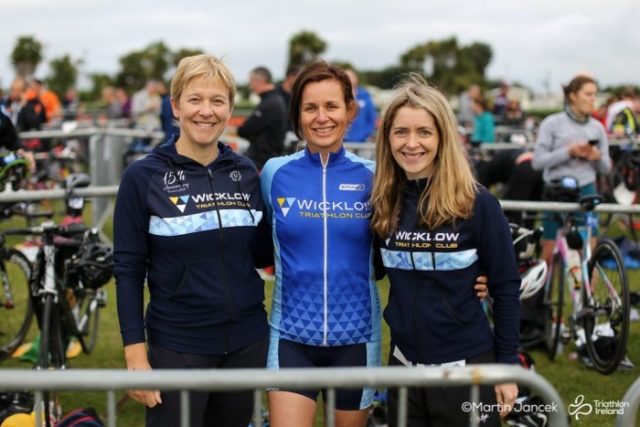 Experts in women's health in the sporting arena will gather in Dublin next month for the Triathlon Ireland Women's Health & Wellbeing Conference.
The one day conference in Dublin's Clayton Liffey Valley Hotel on October 19th will bring together professionals from diverse fields for seminars and workshops aimed at providing information for women taking part in sport.
The conference is open to women in all sports. More than one third of Triathlon Ireland's 18,000 members are women and the conference is an important element of the organisations 'Equally Inspiring' women in sport strategy, according to Women's Participation lead Anna Grealish.
"We want to support women in all areas of the sport. This conference is providing important information for women on topics such as the female triad, work life balance and mindfulness. We also wanted to provide the opportunity for women to take part in practical workshops looking at areas such as women specific physio, nutrition and pelvic floor health."
"This conference is an opportunity to provide women with access to information, meet other women who are in sport and learn something that will support them in their sporting but also their everyday lives," she added.
Focus on Female Health
Running from 9.30pm to 3.30pm with a variety of speakers and workshops, the Health & Wellbeing conference promises a global look at women in sport with experts in coaching, physiotherapy, psychology and nutrition on hand to answer your questions.
The first keynote speaker on the day will be coach Jonathan Gibson, who will talk about 'The Female Triad: Training with your Menstrual Cycle and Menopause'.
Jonathan Gibson runs The Athlete Clinic, providing coaching, athlete testing and athlete services to both domestic and international athletes. He has and is coaching to National, European and World podium level. Jonathan is a certified strength & conditioning coach and is also a certified coach with Cycling Ireland, Swim Ireland and Gymnastic Ireland. Jonathan's current academic work in the University of Limerick focuses on the Relative Energy Deficiency in Sports – RED's, pervious known as the female triad, and the coaching considerations needed for its identification and management.
In the afternoon, Psychologist Niamh Fitzpatrick will discuss Mental Health, the Work/Life Balance and Mindfulness. Niamh has a BA Psychology, MA Clinical Psychology, MSc Sport Psychology as well a Diploma in CBT. She is a Member of Psychological Society of Ireland and an accredited Sport Psychologist with the Sport Ireland Institute.
Workshops
Providing a practical element throughout the day, participants will have the chance to attend two of the following three workshops with experts in physiotherapy and nutrition.
Workshop 1 will be hosted by Aileen Flynn, Clinical Specialist Chartered Physiotherapist and Long Distance Triathlete on How to Choose the Right Running Shoe for You; What to Stretch and How; Injury Prevention
Workshop 2 will feature Fiona O'Donnell MSc, West Cork Fit, Nutrition & Eating Right for Training and Lorraine Boyce, Down Below Physio on Pelvic Floor Health and How to Correctly do Core Exercises
One of our RunIreland.com team, the voice of many triathlon and running finish lines and host of the podcast Tri Talking Sport; Joanne Murphy will be MC for the day as well as leading a panel discussion with athletes including cyclist Eve McCrystal, triathletes Hillary Hughes and Shannon Kelly and nutritionist Fiona O'Donnell.
Tri4Pieta
Triathlon Ireland will be donating all proceeds from this event to the Tri4Pieta campaign. For more information on Tri4Pieta click here.
Admission is €20 and will include lunch. Tickets are on sale now and can be purchased from HERE, spaces will be limited so early booking is advised. You do not have to be a member of Triathlon Ireland to purchase a ticket, the Triathlon Ireland Women's Health & Well Being Conference is open for all to attend!