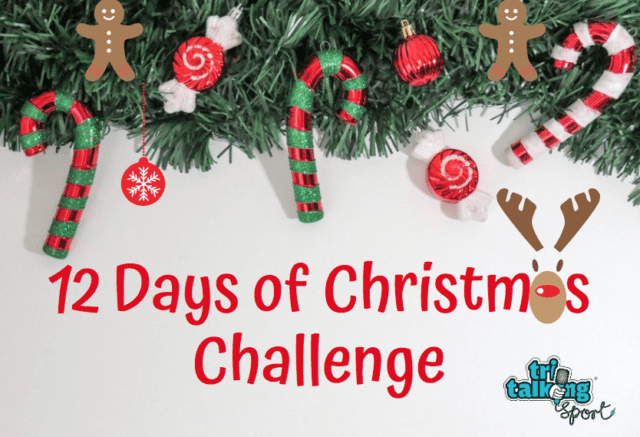 Tri Talking Sport this weekend launched a fun, festive, fitness challenge for adults, sure to keep mind and body on track whilst having fun as we dive into the festive season.
The concept is a simple one, commit to completing 12 hours of physical activity over the festive period from December 1st– 25th. Ideally this would be one hour of activity per day for 12 days, however, this is more about challenge completion than the competition so participants can decide to complete the challenge over a variety of durations of 30 minutes, 60 minutes or 2-hour sessions.
Challengers select their physical activity of choices such as yoga, pilates, running, swimming, cycling, walking, hiking, jogging, gym class or any other activity that gets you moving, puts a smile on your face and gets the blood rushing through your veins.
Speaking about the initiative, Joanne Murphy of Tri Talking Sport said:
'This is a fun, fitness challenge to encourage people to get moving over the festive period. With so much going on, as always in the lead up to Christmas, there are plenty of excuses and reasons not to stay motivated to exercise over the next few weeks. This Challenge provides the incentive to get an hour of exercise completed on at least 12 days between now and Christmas Day, taking time out to enjoy the session either on your own or with fellow challengers.'
The reward for the challenge is in the completion and personal satisfaction, however, we have it on good authority that a number of presents and treats have been seconded from Santa's Sleigh as an incentive for participants to engage in the challenge fully.
Register for the challenge HERE or find out more on www.tritalkingsport.com #FestiveFit12