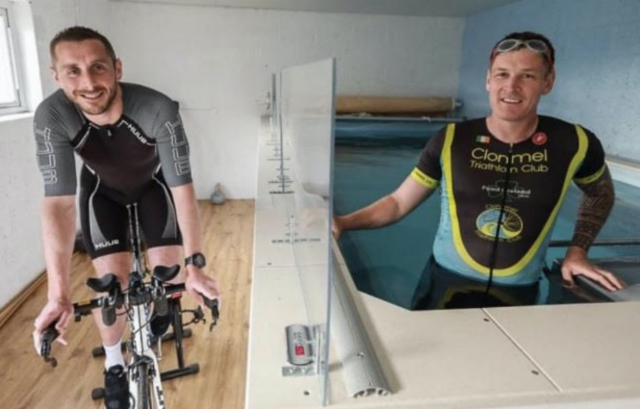 Whilst many of us are at home getting to grips with our new normal of only making essential journeys, working from home, schooling at home, exercising at home or within or 2k restriction of our homes some keen triathletes have been dreaming up fantastic fundraising initiatives to support our front line workers and those in need now more than ever.
Marathon Cycle
You may have seen during the week young Dylan Moran from Tuam in Galway cycled a marathon with his dad to raise funds for frontline staff,  to date the 8 year old has raised over €23,000 through his marathon efforts on his bike. To support his efforts click HERE. 
Proud Dad Declan said "From something that started out as a novel idea it just seemed to capture people and snowballed!  We can't believe the amount he has raised and all in 1 week!! All for a good cause on a bike that's two small for him and has no gears"

Hair Today, Gone tomorrow for Gavin Glynn Foundation
Rob Moran in Wicklow, a keen triathlete had his fabulous crop of hair shaved off last Friday night raising over €4,000 for the Gavin Glynn Foundation. Although there was no swim, bike or run involved in the challenge,  shaving off your head of hair to raise funds to support others is a very selfless act, Rob said after the head shave "Who knew my mop of hair could have been so valuable, the money raised will be put to great use by the folks at  The Gavin Glynn Foundation John Glynn Jayne Glynn, their work never stops even during a global pandemic"

Cycling and Running for Down Syndrome Cork
Last weekend, Ryan Mulroy from Cork completed a 180k cycle at home on Zwift and ran a marathon around his estate in support of Down Syndrome Cork in an effort to raise vital funds for the charity.
Speaking about his mammoth task Ryan said "With everything that is going on at the moment, I've decided to punish myself with an event to help fundraise for a non-dovernment run charity, Down Syndrome Cork. This charity heavily relies on fundraising events throughout the year. Unfortunately, none of these events have been able to take place due to Covid-19."  
You can support his efforts by donating to his fundraising HERE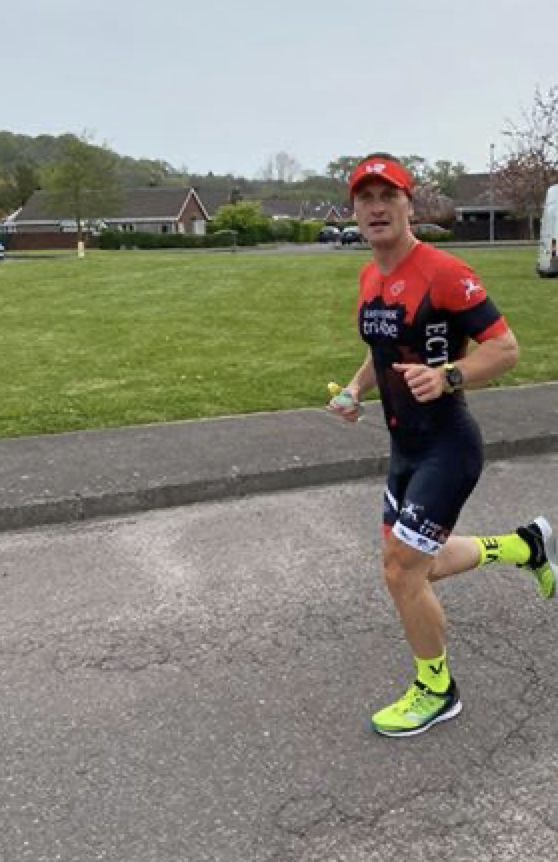 IRONMANMen
Today in Dublin and tomorrow in Hong Kong a fabulous foursome of Conor, Dermot, Alister & Josh will jump on their bikes to each climb the elevation of Mount Everest, 8,848 meters, cycling for around 13hrs in aid of the charity ALONE.
Speaking about the challenge Conor Hillick said "The elderly in Ireland are more isolated than ever and we have been very lucky to be able to isolate with our families. So, we wanted to do what we could to help ALONE and help the elderly. We labelled our little group "IronManMen" and last year did IM 70.3 Marbella, Dun Laoghaire and Lanzarote having never done a triathlon before. Our target is €1 per every metre we climb. People can donate HERE – "
You can follow their progress and efforts live on Twitch today – twitch.tv/dermotod. 

Lockdown IRONMAN Challenge
In Ballina in Co. Mayo, well-known triathlete, cyclist and winner of the Hardman Triathlon in Kerry last year Stephen Donnelly is doing a 'Lockdown IRONMAN Challenge' at home on Friday. He will swim for an hour in the skip in an effort to complete the 3.8km swim, yes in a skip secured from a local company, and will complete his 180km bike ride on his turbo trainer, finishing with a 42.2km run on his treadmill at home all via ZWIFT. He is supporting the local meals on wheels and Mayo Hospital as part of his triathlon challenge.
No stranger to toughing it out on race day, he was supposed to race at IRONMAN Lanzarote and The Norseman World XTRI Championship later this year, but this is a beast of an event of a completely different nature. You can support him by cycling and running some of the distance from your homes and support his fundraising on the link HERE. To date he has raised over half of his €5,000 fundraising target.
Ian & Kev's #ironman4crumlin
From Ballina to Clonmel and one IRONMAN distance event to another, Ian Purcell and Kevin Ryan have decided to complete a 140.6 mile challenge at home this Sunday in an effort to raise €10,000 for CMRF.
They purchased an indoor pool from a notorious Irish sports celebrity in late 2019, never thinking that they would be completing a mammoth charity challenge in it, but this weekend they will individually first swim in the pool set up at Kevin's, home with Kevin starting his swim first at 5am before jumping on his turbo to complete the bike leg and treadmill to complete the run, whilst Ian completes the swim after Kevin, then heads back to his own home to complete his bike and run leg of the challenge.
Speaking about the challenge Ian said "This indoor Iron Distance Triathlon will take us each approx 11 to 13 hours. It's 226.3kms (140.6 miles) for us each in total and we will stick rigidly to the Government's guidelines on social distancing.  Whilst we are experienced triathletes, we have ZERO training done for an Iron Distance Triathlon so this is going to hurt, but it's for a great cause that is close to our hearts"
To date Ian & Kevin have almost €7,000 raised of their 10,000 target, you can support them on the link HERE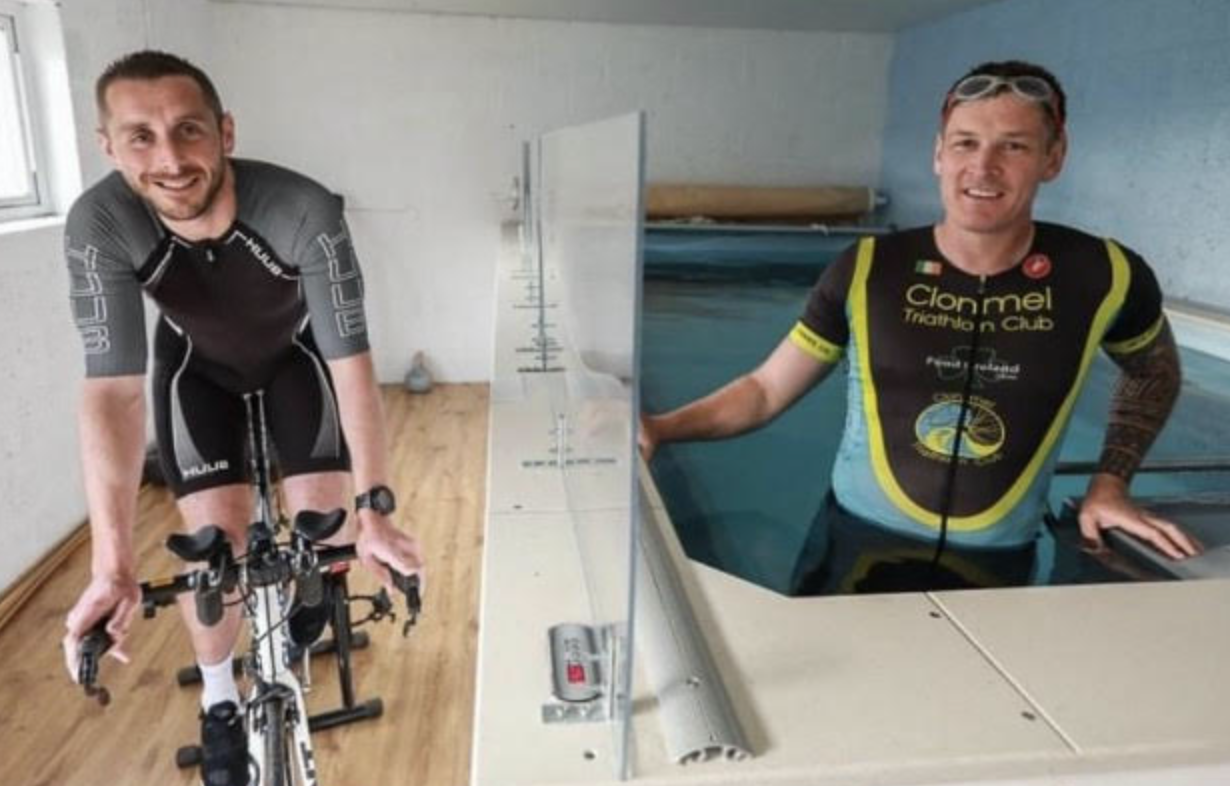 Virtual Half IRONMAN
This weekend John Doyle from Portmarnock Triathlon Club is taking part in the IRONMAN Ireland Ironman VR5 virtual Half IRONMAN from his house. That's a 5k run 90k bike & straight into another 21km run in aid of Turn2Me.ie an Irish online Mental Health Service. Kicking off Saturday at 10am it will be live-streamed on Facebook.
In taking on the challenge John said " I have experienced severe depression over the past few years and know how painful and lonely a place ones mind can be at times, but I also know how rewarding and helpful having someone to listen can be. I chose to support Turn2Me to fundraise, as a great friend of mine runs this and I see the amazing work his family and team do to help people in need and it provides a crucial service to people."  To support John and his IMVR Challenge Click HERE.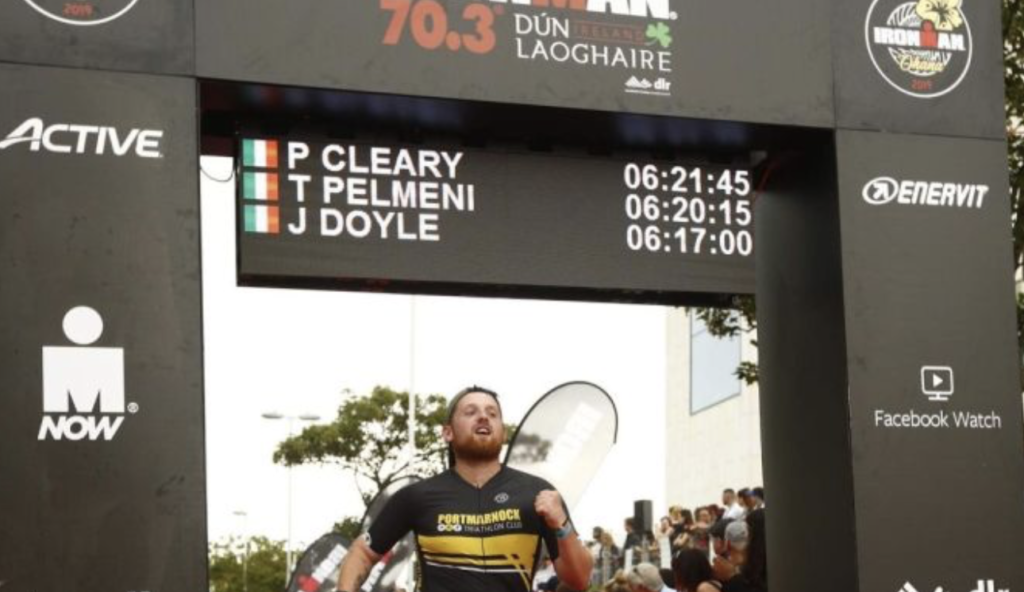 Fairplay to all the lads taking on these challenges to support others during their greatest time of need. We look forward to hearing how the challenges go over the coming days.
"It's in the darkest moments we find our greatest strengths" Steven Aitchison