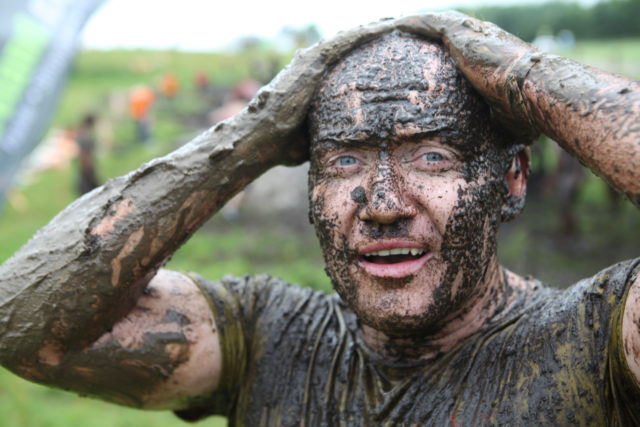 Tough Mudder the world's toughest obstacle course event returns to Loughcrew, Co. Meath this weekend with almost 5,000 participants expected to descend on the event this Saturday and Sunday. Participants take on the challenging course making their way through miles of mud and obstacles that would set your heart racing just by looking at them. It's not a race but a challenge of strength and skill with the focus on teamwork, camaraderie, completion and fun.
With an 8 mile or 5K option on offer, participants will navigate their way through mud infused obstacles such as the 45ft Mudderhorn which is new to the 2019 event and Electroshock which sends 10,000 volts through the bodies of those brave enough to step through it. Arctic Enema is just as it says on the tin and sure to cause brain freeze faster than a Mr. Freeze on a hot sunny day. The usual suspects such as Block Ness Monster, Kiss of Mud, Mud Mile, Devils Beard, Skid Marked and Cage Crawl just some of the many obstacles to be faced by participants.
Many participants take part as a personal challenge completed with friends whilst others take part in support of a charity close to their hearts, with a huge number of participants taking part with their work colleagues for team building, charity support and simply a great day out of the office.
If you'd like to sign up to test your skill and tolerance for all things mud, face your fear of heights and have great fun you can still do so. A limited number of entries are available online until 9pm tonight for tomorrow's event and online until 6pm (tomorrow) Saturday for Sunday's event. Walk in registration is available on site both days until 10:30 am. For more information or to sign up online go to www.toughmudder.ie.