Tough Mudder has announced the new obstacles for 2019.
In 2019, Tough Mudder will be adding 10 new or updated obstacles to their courses. The new obstacles include the tallest and longest obstacles to ever be featured on a Tough Mudder course.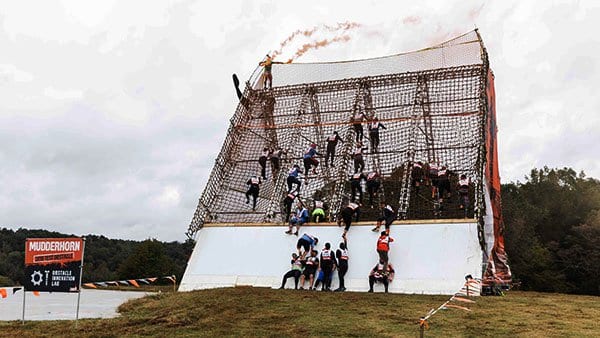 This is in addition to Tough Mudder updated their Full event to become the Tough Mudder Classic event and the half event to become the Tough Mudder 5k. The Classic event is 8 miles long and said to be less running and more obstacles while the 5k is… 5k (duh) and is said to have all the fun and mud of a Tough Mudder but only a fraction of the distance.
Speaking about the updates TMHQ UK said:
"We've spent months planning, scheming, alpha testing, beta testing, and hiring our first-ever Chief Obstacle Tester. Now, we can finally announce your 2019 OBSTACLES."
The 10 new/updated obstacles feature:
Mudderhorn – 25 ft Cargo net climb.
Agustus Gloop 2.0 – Trickier and more water.
The Gauntlet – Features different section to challenge all fitness types.
Black Widow – Web of Tightropes suspended over water.
Leap of Faith – Run, jump, clear a 6ft water-filled gap and then grab onto a rope to dear life.
Spread Eagle – Can you keep your balance on shaking slackline?
Entrapment – Zig Zagged electric wires
Hydrophobia – Water and small spaces
Texas Hold'em – See-sawing triangle platform that requires teamwork.
Tight Squeeze – Get down and dirty.
To read more about the obstacles click here.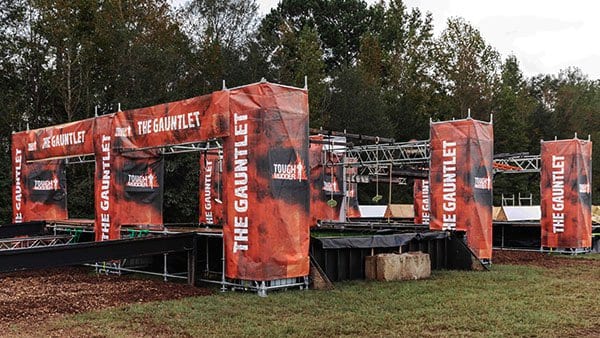 Tough Mudder Ireland has yet to confirm how many of these new obstacles will make it to the Irish event that takes place on the 20th & 21st of July but we will keep you posted on any updates.