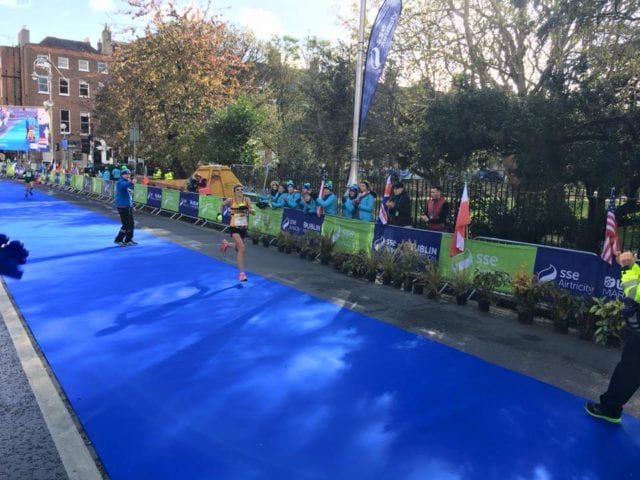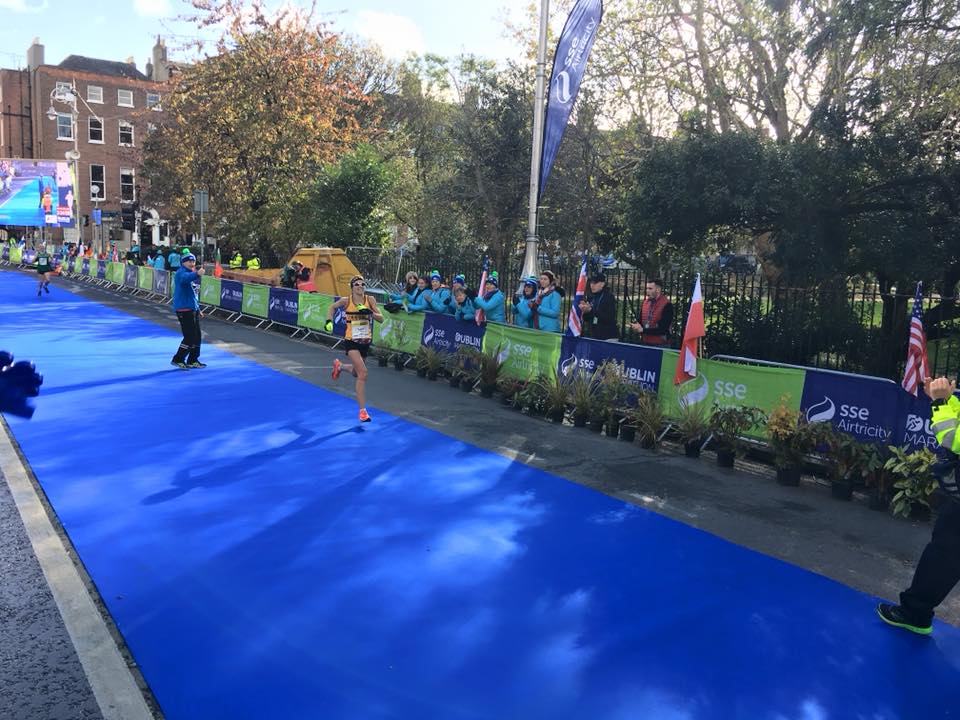 Europe's Fifth Largest Marathon
The SSE Airtricity Dublin Marathon saw roughly 20,000 participants take to the streets of Dublin for the 39th running of the event.
Starting at 9am, the participants took off from Merrion Square. The route spanned 26 miles around Dublin as the runners continued on down the Quays, Phoenix Park, Crumlin, Walkinstown, Kimmage, Milltown, passing UCD and back towards Leeson St, before finishing at Merrion Square where their journey began all those miles and hours ago.
Winning Male
The first man over the line in 2:13:26 was Asefa Bekele from Ethopia, winning the men's race after coming third for the last three years of the event.
In second was David Manka, 2:13:33, and Joel Kiptoo, 2:13:42, both from Kenya.
Winning Female
The winner of the women's race was Mesera Dubiso, from Ethiopia, with a time of 2:33:47.
Following Dubiso in second place was Motu Gedefa, also from Ethopia, at 2:34:22. Third place overall was Lizzie Lee with a time of 2:34:05.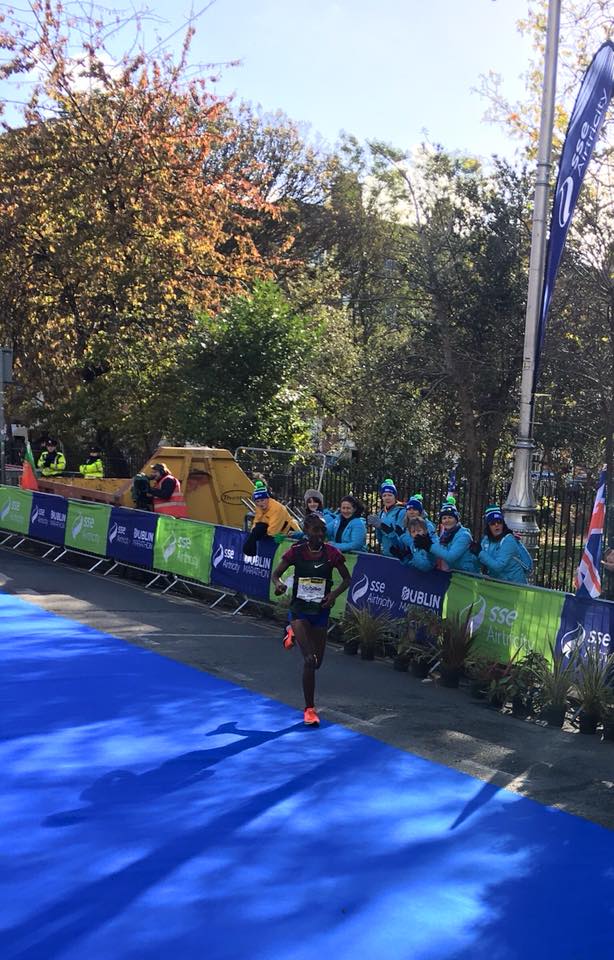 Athletics Ireland Marathon Championships – Female
The Women's National Marathon Champion, mentioned above having placed as third female overall, was Lizzie Lee from Leevale Athletic Club, who came in at 2:34:48.
Caitriona Jennings took second place in 2:41:17, and Jill Hodgins came third with a time of 2:47:53.

Athletics Ireland Marathon Championships – Male
Mick Clohisey of Raheny Shamrock A.C. completed the Dublin Marathon in 2:15:57, winning the Athletics Ireland Marathon Championship. He was the sixth finisher overall and the first Irish finisher, with the fastest time by an Irishman since 1991.
In second place was Gary O'Hanlan, 2:17:11, closely followed by Sergiu Ciobanu at 2:17:28.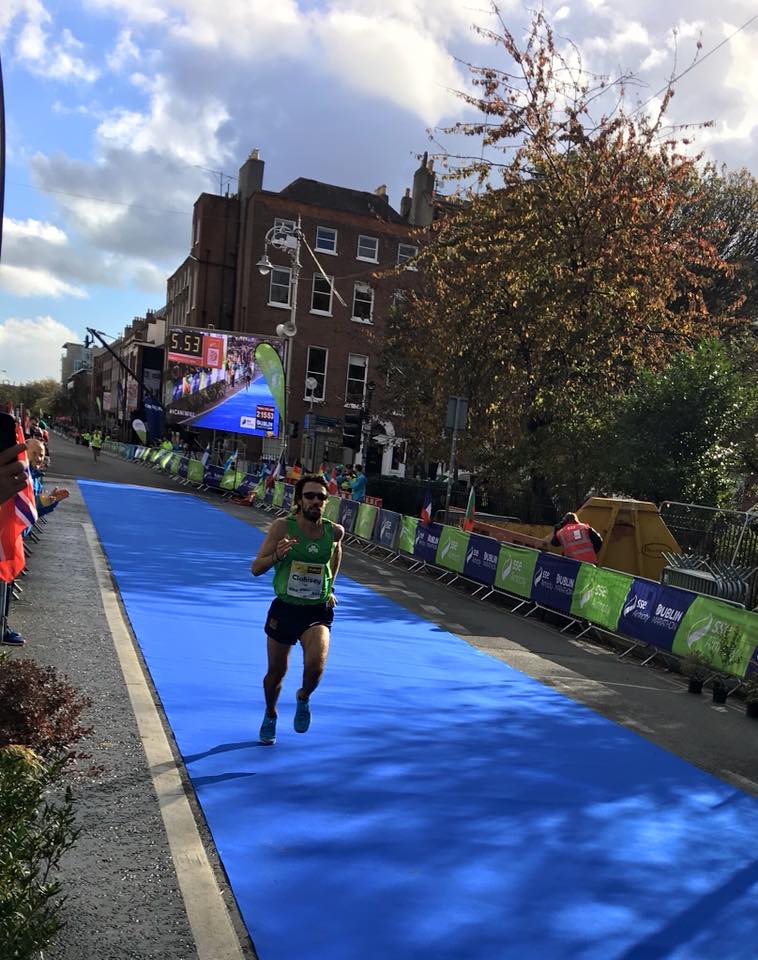 Wheelchair Title
Johnboy Smith won the wheelchair title with a time of 1:38:12.
Second was Irish Patrick Monaghan with 1:38:29, and third was Ebbe Blichfeldt from Denmark in 1:50:58.
Massive congrats to Johnboy Smith of England who claimed the wheelchair title at the 2018 @sseairtricity #DublinMarathon in a time of 1:38:12 🏃🏼‍♂️#ICANIWILL pic.twitter.com/whTZXwn3z3

— Dublin Marathon (@dublinmarathon) October 28, 2018
National Marathon Championships Team Results
There are no official results as of yet, but we'll keep you posted – in the meantime, Raheny Shamrock A.C. are feeling confident that they have taken silver, with the National title holder on their team.
Unofficial results but we believe our men's team have taken silver in the National Marathon
Team of Mick Clohisey, Mark Kirwan and Cillian O'Leary @dublinmarathon

— Raheny Shamrock (@RahenyShamrock) October 28, 2018
UPDATE 30/10/2018: National Marathon Championships Team Results (provisional)
Female Team Results
Leevale A.C. 8:25:08 – Lizzy Lee 2:35:05, Jill Hodgins 2:47:53, Nollaigh O'Neill 3:02:10
Galway City Harriers A.C 8:53:41 – Jane-Ann Meehan 2:50:31, Tara Whyte 3:01:29, Grainne Ni Uallachain 3:01:41
Sli Cualann A.C 9:22:40 – Sarah Baryga 2:58:31, Catherine O Connor 3:03:41, Aisling Kirwan 3:20:28
Male Team Results
Clonliffe Harriers A.C 6:54:28 – Gary O Hanlon 2:17:11, Sergiu Ciobanu 2:17:28, David Flynn 2:19:49
Raheny Shamrock A.C 6:58:10 – Mick Clohisey 2:15:58, Mark Kirwan 2:17:28, Cillian O Leary 2:24:35
Clonmel A.C 7:42:31 – David Mansfield 2:20:15, Jimmy Boland 2:38:29, David Ryan 2:43:47
An amazing achievement by everyone involved – race organisers and participants alike.
From everyone at RunIreland.com, we are still on a high and already looking forward to next year.
Well done to everyone who crossed the finishline at @dublinmarathon today #itsallaboutthemedal pic.twitter.com/CfsLMWAwoO

— RunIreland.com (@teamrunireland) October 28, 2018

Find the rest of the Dublin Marathon 2018 Live Results here.