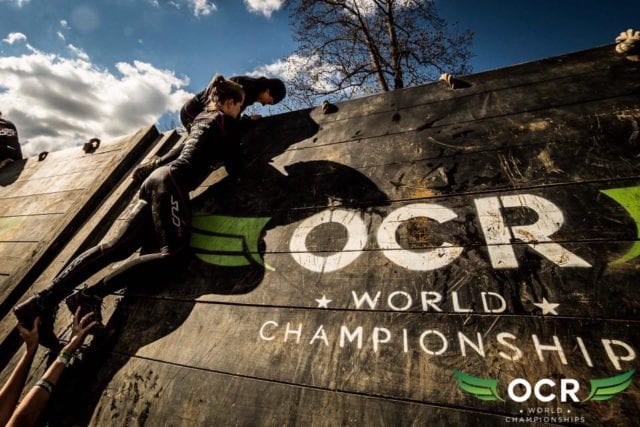 Later this year, the OCR World Championships is coming to the UK for the first time. If you didn't even know there was an OCR World Championships, let me outline the global OCR landscape here.
Obstacle Course Racing, or OCR, has grown enormously in Ireland over the past few years, and it's still growing. Even if you've not taken part in one, you've probably seen friends photographed at them on social media. Tough Mudder, Runamuck, Turf Warrior — all of these and more can be broadly classified as OCR. OCR has only become an established industry in the past decade, despite existing since the 80s. Spartan Race and Tough Mudder lead the way in this regard. In the US, prize money, TV coverage, and athlete sponsorship is at a level that lets some depend on it. It's already a big deal there, and the buzz has caught on in Europe in recent years too.
There has also been huge progress made towards the governance of OCR itself, alongside the growth of these events. Forming national governing bodies for an already established sport like triathlon is one thing. Forming national and international governing bodies for an emerging sport is a different beast altogether. It's a lot of hard work for a group of people who are mostly just volunteers who love OCR. On top of that, OCR events differ wildly, and so its nature doesn't easily allow for standardization. It's not been an easy ride so far, but Europe has blazed a trail in this regard.
A group of national obstacle course racing associations came together in 2017 to create the European Obstacle Race Federation. This body would lead the development of OCR in Europe, as well as overseeing the OCR European Championships each year. The Netherlands delivered this event in 2017, and Denmark will deliver it in 2018. Our little island of Ireland has a special role in all of this. Co-founder of OCRA Ireland, Philip Maher, from Kildare, was voted as the first president of the EOSF in early 2017.
The OCR European Championships
To many, the pinnacle of OCR in Europe is the OCR European Championships. As well as being a very challenging and competitive event, it is also a marvelous experience too. Running alongside top competitors from across Europe, while swapping stories and banter with them — it left indelible memories with me. On both occasions, though especially the first one, it took weeks for the elation in me to level off. This experience is available to everyone. Two divisions — open and journeyman, are available for anyone to register in. If you've tried events like Reign of Terror or the Beast Challenge and found yourself loving their technical obstacles, the OCR European Championships may be for you.
Beyond these divisions then, there are two more advanced divisions — the age group and the elite divisions. These divisions see athletes pitted against the top Europeans in their age category, as well as the top Europeans overall. There is prize money, podium places, recognition and glory on offer here. Last year, we had around 20 Irish competitors in the elite and age divisions. The highlight of it was Howth resident Craig Deery's silver medal in the 45-49 age division. Even if you achieve nothing close to this, even just qualifying for these divisions is a worthwhile challenge in itself. This is the list of current European qualifiers.
The OCR World Championships
At the highest level of OCR, there are a group of world championships events, none of which are OCRA affiliated. There is one in the making at the moment, but for now, three major non-affiliated events exist. These are the Spartan Race World Championships, World's Toughest Mudder and the OCR World Championships. While the OCRWC is not OCRA affiliated, much of the OCR community see it as the biggest contest in OCR. Canada has been the host the past few years, and Ireland's best result in 2017 was once again Craig Deery, finishing sixth in his age group. That's sixth in the world, for a man who was only introduced to the concept of OCR in 2016!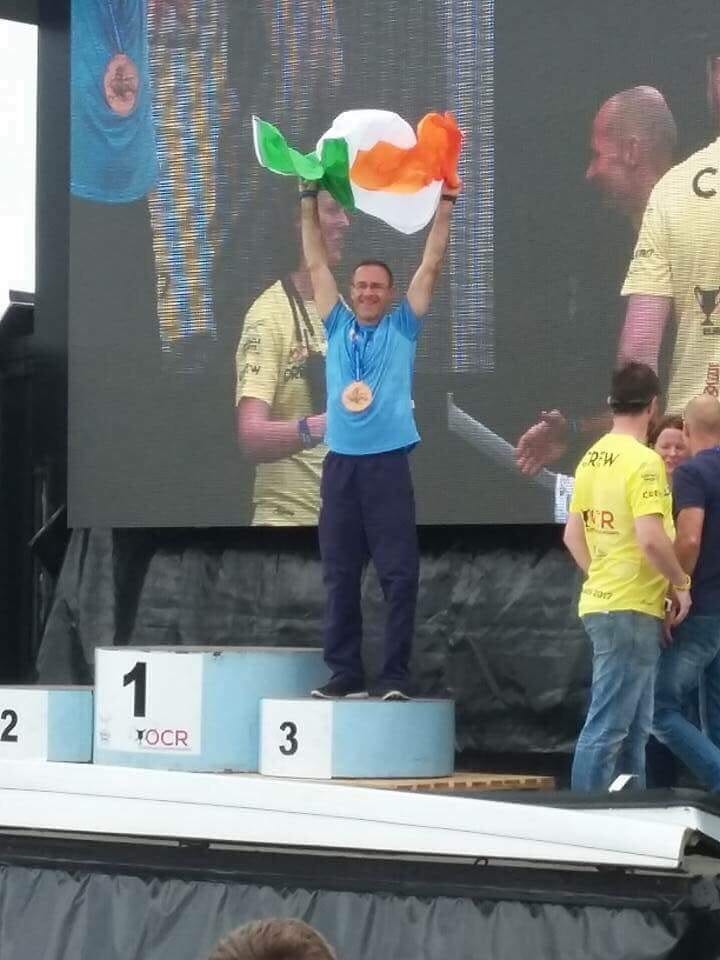 In 2018, the OCRWC is coming to the UK. This makes it a very affordable and simple trip for us Irish folk to go to, relative to Canada anyway. There are currently four qualifying events in Ireland for this top competition. These are the Beast Challenge, Hell & Back, and the two Spartan Race events in Naas. It is also possible for an Irish person to qualify other qualifying events abroad too. Anyone looking to run in the journeyman event at the OCRWC must just complete any four OCR events. This is the list of current world qualifiers.
It would be awesome to see as many Irish athletes at this as there were at previous European Championships events. The event itself isn't happening until the end of October, so there's still plenty time to prepare for it.