This year marked the first year of IRONMAN 70.3 Dún Laoghaire. More than 1,700 athletes took part and put their abilities to the test in what was described as a beautiful, breath-taking and testing course. British pair, Emma Pallant and Elliot Smales conquered the tough course to take the professional women's and men's victories respectively.
Women's Race
In the professional women's race, USA's Rebeccah Wassner was first to exit the water in 29:44, two minutes ahead of Emma Pallant and compatriot, Amber Ferreira. Tine Deckers (BEL) followed a further two minutes back.
Wassner was not able to maintain her lead, dropping down to 6th place by the 50km mark. Deckers made up her swim deficit and to move into the lead ahead of Pallant and Ferreira. Deckers would go onto enter T2 01:45 ahead of Pallant. The leading pair amassed a sizable lead over the chasing pack over 10 minutes ahead of third-placed Ferreira.
With Deckers first out onto the run course, she kept ahead until 8km in when she was passed by Pallant. With her lead less than a minute, Pallant could not let her guard down but she held on to take the win with a time of 04:48:01. Deckers took 2nd place 01:28 later, followed by Ferreira in 3rd, rounding out the podium.
Emma Pallant said, "Amazing race, just what I expected, really tough and I think it was all about strength and fitness and sets me up really well for the [IRONMAN 70.3] World Champs. I just wanted a good battle and some confidence before I fly to South Africa and Tine [Deckers] gave me that!"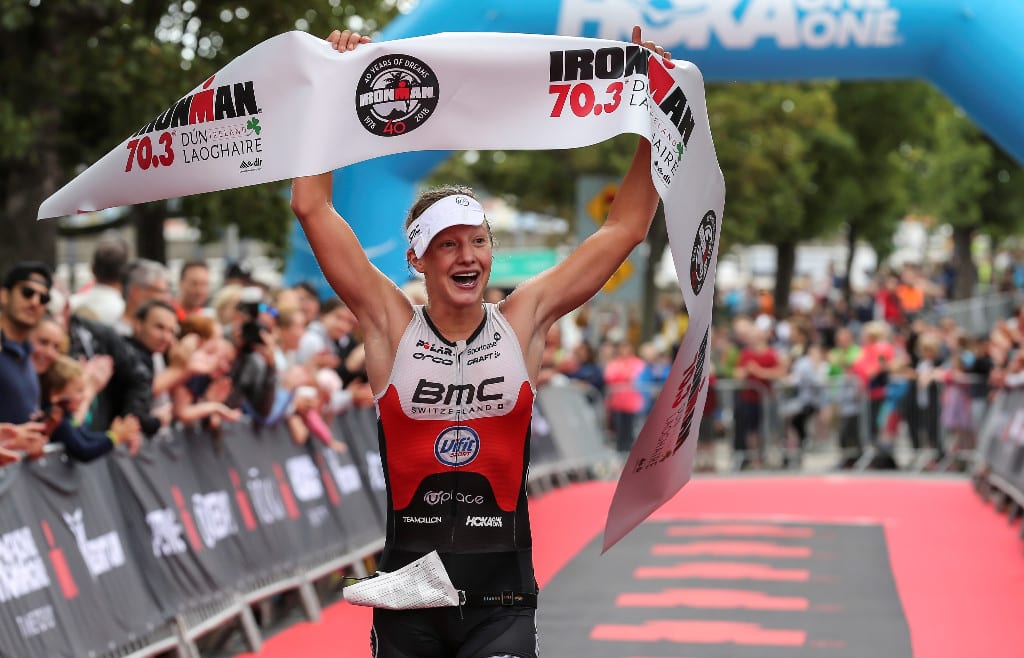 Men's Race
Coming out of the water neck and neck was Elliot Smales and Iceland's Sigurdur Ragnarsson in 25:24, closely followed by the USA's Andy Potts who was 4 seconds back. It was in transition that Elliot took the lead and continued to push ahead holding a 5-minute lead 50km into the bike. The USA's Elliot Bach moved into 2nd place ahead of Potts with Ireland's Bryan McCrystal a further minute back in 4th place. McCrystal managed to move into 2nd place cutting Smales' lead to 3:20 by the end of the bike.
Bach and Potts entered transition in 3rd and 4th place around 5 minutes back on Smales. With Smales over 4 minutes ahead of McCrystal, Potts quickly moved into 3rd place ahead of Bach and proceeded to chase the 2nd spot. Potts passed McCrystal 9km into the run but still trailed Smales by over 5 minutes. Smales, who never looked in trouble on the run, held steady, running to victory in a time of 04:13:57. Potts finished 2nd, trailing by 04:13 with McCrystal a further 5 minutes back in third.
"I went really hard at the beginning of the bike, got away and expected some people to catch me but it never happened. What a course! Up on Sally Gap, you had every condition today and it was amazing!" said Elliot Smales.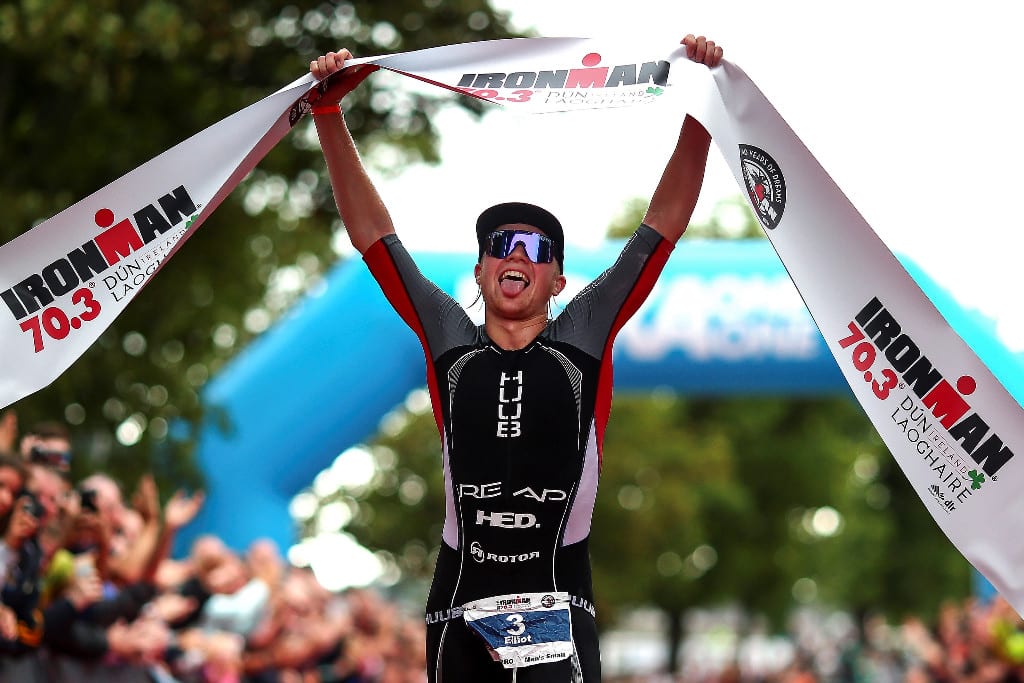 For more information please visit the event website, www.ironman.com/dunlaoghaire70.3
Top 3 Professional Women
1.) Emma Pallant (GBR) 04:48:01
2.) Tine Deckers (BEL) 04:49:30
3.) Amber Ferreira (USA) 05:04:00
4.) Nicole Falcaro (USA) 05:04:54
5.) Suzie Richards (GBR) 05:10:44
Top 3 Professional Men
1.) Elliot Smales (GBR) 04:13:57
2.) Andy Potts(USA) 04:18:11
3.) Bryan McCrystal (IRE) 04:23:26
4.) Artem Parienko (RUS) 04:27:07
5.) Elliot Bach (USA) 04:29:05