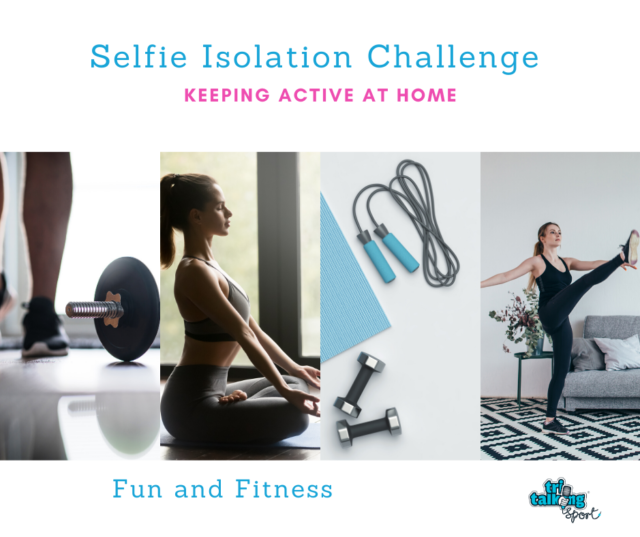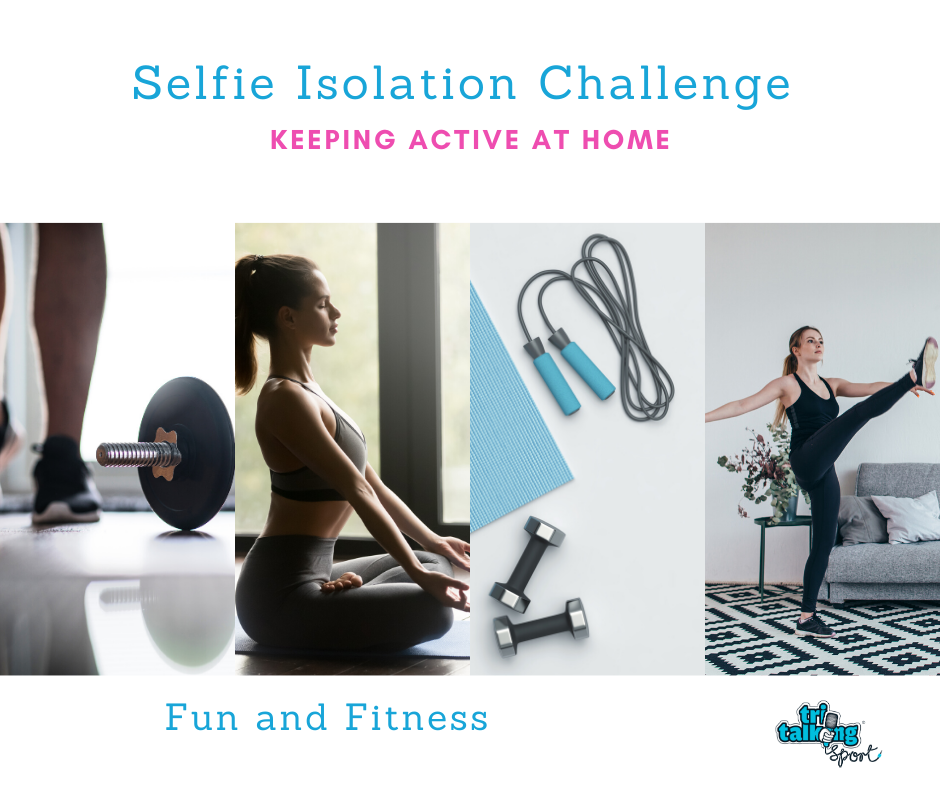 The Taoiseach, Leo Varadkar, and Minister for Health, Simon Harris, have issued strict guidelines for people to stay at home from midnight on Friday, the main rule is to STAY AT HOME.
 The only times you can leave your home are:
to travel to or from work if you are providing an essential service. A list of essential retail outlets is available here.
to shop for food
to collect medical prescriptions and medical supplies and attend medical appointments
to carry out vital services like caring (including family carers)
for brief individual exercise – within 2 kilometres of your house. (You can bring children but must keep 2 metres away from others for social distancing)
for farming
For those of us keen to keep up our fitness levels,  these restrictions mean that we need to rethink how we go about keeping fit at home and if we go outside, we must keep to within a 2k radius of our homes.
The Selfie Isolation Challenge
Tri Talking Sport has set up a FREE fun, fitness challenge to help keep you motivated and keep your fitness on track whilst we all wait out the COVID19 crisis at home.  The Selfie Isolation Challenge is a bit tongue in cheek, but it's simply your commitment to yourself to complete at least 30 minutes of a fitness activity every day whilst observing your duty to stay at home and socially distance yourself from others.
Fun and Movement
The emphasis of this challenge is on FUN and movement, no targets, no tracker, just do what you can when you can, based on your own situation and options available to you at home or within a 2K radius of your home. You can complete sessions posted in our private Facebook group or do your own thing. Involve your family and your friends (from a distance) or not, the choice is yours.
Speaking about the Challenge Joanne said "Now more than ever we need to support each other through the COVID19 crisis whilst staying at home.  So much has changed across our daily routines, we need to get creative about how to maintain our fitness and positivity during these uncertain and challenging times.   There is so much we can do at home to ensure we are remaining fit and healthy, join the challenge and we will try to keep you motivated with tips and challenges over the next few weeks to help not only keep you active but also entertained and hopefully put a smile on your face during this time of uncertainty. "
Sign up for FREE today with event partners njuko HERE.