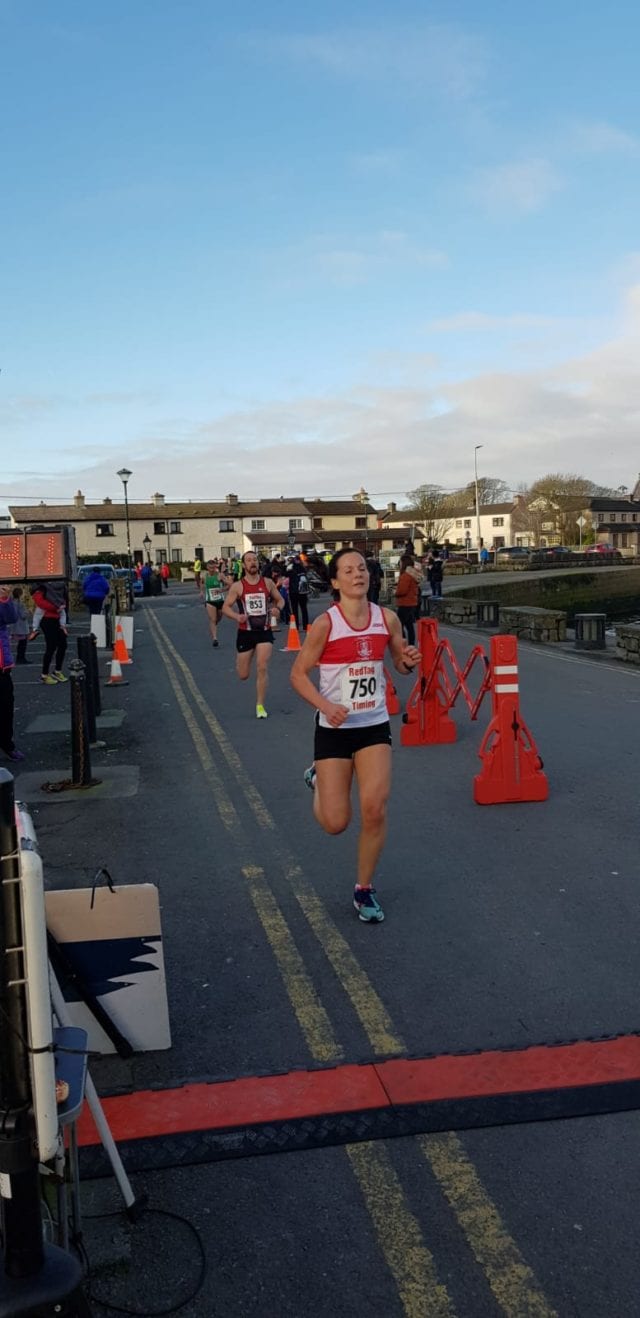 It was a glorious morning in Galway for the Runireland.com Resolution Run, the sun was high in the sky with barely a cloud to be seen overhead. Almost 350 runners, walkers, and joggers, kickstarted their 2019 with a fantastic run through the streets of Galway in perfect running conditions. 
The route starting on Grattan Rd, took participants towards the City onto Merchants Road, Dock Road than back past the Claddagh Hall with the glistening waters of Galway Bay making the perfect backdrop to the run as participants looped back at the top of Grattan Road before a mad dash to the finish line at the Claddagh Hall much to the delight of the gathered crowd.
Breaking the tape in the men's race was Craughwell AC's Kevin Mooney in a superb time of 15:57, second place was Patrick Chesser 16:09 with Galway City Harriers, David Carter coming third in a time of 16:16.
In the women's race it was Regina Casey from Galway City Harriers who took top spot on the podium in a time of 17:21 with Jane Ann Meehan, 20 seconds behind in 17:41, rounding out the podium was Kathryn Casserly in a time of 18:24.
Congratulations to everyone who came out to take part today and well done to Galway Athletics for a fantastic start to 2019.
Full results are available HERE, queries on results can be emailed directly to [email protected].
Happy New Year!