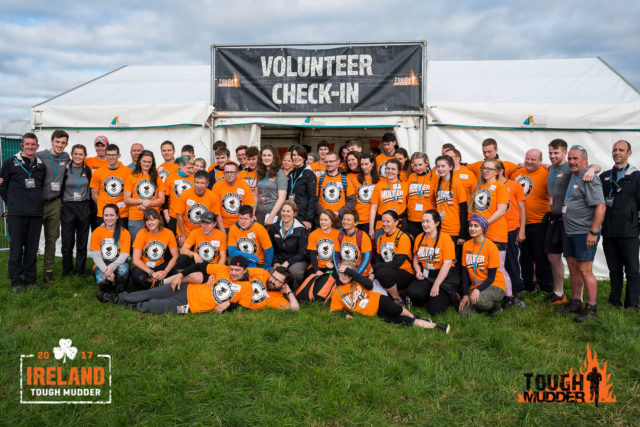 The new RunIreland.com Volunteer Portal brings people and events together like never before.
Right now hundreds of event organisers across Ireland are actively looking for people to get involved in helping to make their event great. From local fun runs to large corporate and charity fundraisers the calendar is packed with exciting and challenging events – and there's a place big and small for everyone.
"Just because you are not a participant, doesn't mean you can't get involved and enjoy the fun" says Ciara Geraghty, RunIreland.com's event coordinator. "There are lots of things to do on event day, from the really important tasks of event management to simply showing up and cheering on the crowds, welcome them over the finish line and give them a high five. It is often the little gestures that make a great and memorable event."
Volunteering at an event is a fantastic way to tip your toe and get a feel for the big event atmosphere. Perhaps you're afraid of starting out on your own first 5K, obstacle race or cycle event, or maybe you just want to be part of it all – now everyone has the opportunity with RunIreland.com's Volunteer Portal.
If you think you have that little extra spark of energy and would like to help out and share the camaraderie of being part of one of these big days out, you can register HERE. And of course, if you have an event that you think would benefit from having Mr or Ms sparkle on your sidelines you can register your event HERE.
What's more… it is completely FREE for everyone to use.   
Benefits of Volunteering
The RunIreland.com Volunteer Portal provides a list of events that are actively looking for volunteers. Events currently listed include the Irish Cancer Society Colour Dash event series and Tough Mudder Ireland.

Volunteering allows the individual to experience the event in a whole other way.

For some, completing a Tough Mudder is an ultimate goal but they want to know what they're in for before committing to the course. Volunteering allows individuals to see what happens on course and Tough Mudder also provide a load of kick-ass treats such as an MVP t-shirt, free ticket to Tough Mudder, access to exclusive areas and loads of other perks.

Go along with your other half or friends who are participating and join them while helping them.
Click here to see the volunteer event listing or to sign up for our volunteer database.
Benefits for Race Directors
The RunIreland.com Volunteer Portal allows Event Organisers to list their events and suggest volunteer positions available

Attracting the right type of volunteer for the right position is crucial to a successful event. Using the RunIreland Volunteer Portal, you'll only get applications from interested people.

Get in direct contact with people who are genuinely interested in your event.

If your participants have had a good encounter with the volunteers they will leave the event thinking only positive thoughts about it.
If you would like to advertise your event for volunteers, click here.