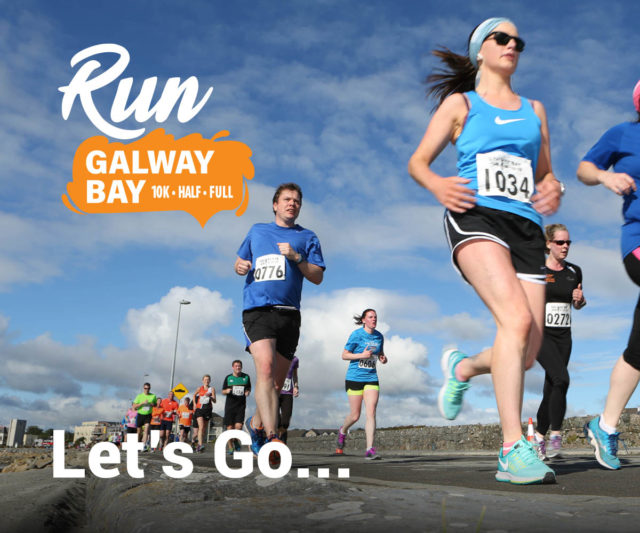 Your Goal Race of 2020
It's hard to believe we are into the final days of the first month of 2020, time is flying by quicker than we can think about running a marathon, yet, setting a big goal and chasing a marathon finish for the first time or indeed a faster time than before over the distance is on the resolutions list for lots and lots of people up and down the country. 
So what is it about participating in a marathon, that holds such appeal? Is it the 26.2 miles of joy, emotion and pain on race day? The buzz of crossing that finish line knowing that you gave it your all and are one of only a small number of people worldwide who have had the courage to step up to take on a race of this distance?  Maybe it's the miles and miles of road, track, treadmill or trail covered in the training sessions either alone or with training friends. Or maybe it's because it has been a bucket list thing to do ever since you did your first 5k with your local Fit For Life group or at your local park run of a Saturday morning. Maybe it's all of the above or it's none of the above… whatever your reason, your motivation, your incentive to tackle a running race, we want to see you in Galway this October, so make it your goal race in 2020 whether you wish to take on a 10k, Half Marathon or Marathon. 
Why Run Galway Bay? 
Galway
Well firstly it's on in Galway,  need we say more? The midway point on the Wild Atlantic Way,  the race route takes you along the shores of the iconic Galway Bay which will form the backdrop to Galway as European Capital of Culture for 2020.  Galway has recently ended up on so many tourist, destination, foodie, national geographic top ten lists it's hard to keep count of her accolades, but one thing is for sure, Galway, the City of the Tribes knows how to throw a party and in 2020 there is going to be one hell of a celebration the whole year through and the finish line of Run Galway Bay is always filled with an electric atmosphere and party vibe from start to finish. 
When is Run Galway Bay?
October
Secondly, the event takes place in October, on the 3rd of the month this year, giving you plenty of time to get off the couch and plan your first 10k or Half Marathon, even if you haven't run further than the end of the garden in the last 5 years.  Or why not seize the opportunity to chase a personal best if you've already completed the distance across all three distances… our course is flat, fast and friendly, perfect PB material. 
Awesome 
Next, well in a word, it is awesome, if we do say ourselves, but you say it too… our reviews and feedback on the event are exceptional,  from the course itself to the finish line atmosphere to the post-race spread this international race has a local feel, delivered by runners for runners it gets better and better on every occasion. But don't take our word for it, come and experience it for yourself! 
Late Season
And finally. Run Galway Bay is Late in the season that's a good thing for a couple of reasons; one is it's perfectly timed to fit into a marathon schedule if you are lucky enough to have a Marathon entry for Dublin or New York, or even closer to home in Clonakilty,  a strong 10k or Half Marathon in Galway in October can set you up for a great Marathon in later weeks. 
Secondly, if you missed out on the opportunity to race in Dublin well your training doesn't have to go to waste with the option to complete our marathon course or take your training to another level by taking on a shorter distance with us.  We know we are not as big, bold or beautiful as the KBC Dublin Marathon, but we see ourselves as the charming cousin on the West Coast of Ireland happy to welcome you to our favourite place on earth to live, run, race and work. 
Whatever your reason to race this year, why not choose to race with us, we will welcome you with open arms and help you on the road to achieving your 2020 running goals. Find out more on www.rungalwaybay.com