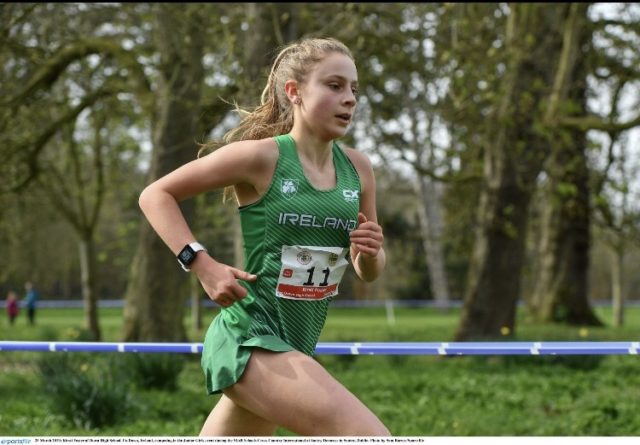 I remember it clearly. A 5K road race in Dromore. The usual stampede at the start with a local lad taking off like the gun had gone in the Olympic 100m final. Many of us ended up with far more lactic acid in the system than we had intended and that was just after getting up the first hill.
I remember seeing a small girl, two hands higher than a daisy, flying along with her blonde ponytail streaming out behind her. She seemed to be having no difficulty pacing herself, although the same perhaps could not be said for a lady trying to stay abreast of her – going on looks, I assumed it was her mother, with the unenviable task of supervising her daughter round the 3.107 mile lap.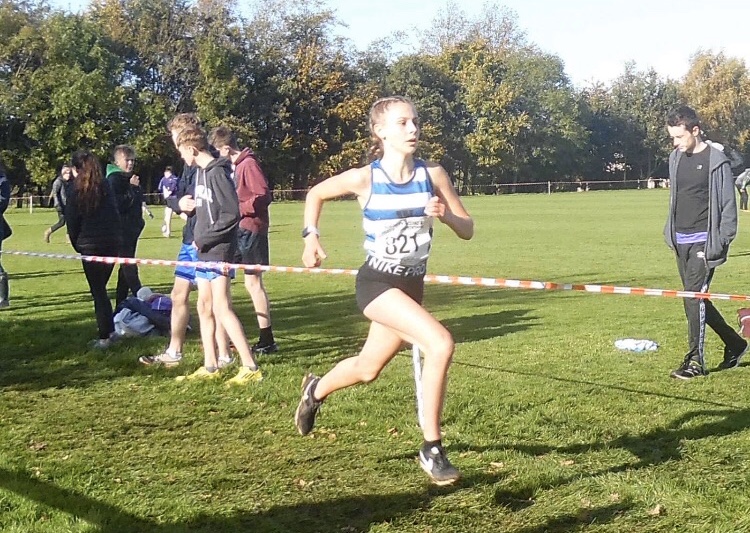 That was a painful race and I was pretty pleased with how I ran, crossing the finish line in a state close to exhaustion. It seemed that I had barely got my breath back when to my astonishment, the little blonde girl floated in. I say floated because her style and speed were something to behold. This was something special. Her mother (my brilliant deduction was proved right) admitted that keeping up with her daughter Kirsti (despite her tender years) was becoming a bit of an issue.
I thought at the time that Kirsti Foster was going to be one to watch and enjoyed looking out for her appearing at races and in the results columns. And she did appear. Kirsti is so enthusiastic about her running. She loves to race.

2019
Fast forward to 2019. It has been a breakthrough year for the 14 year old Willowfield Temperance Harriers athlete. She is blessed with the ability to compete over a huge range of distances and on all surfaces. Like Sarah Healy, Kirsti is also very handy with a hockey stick as well. But this year (after a successful cross country campaign, including an international appearance in an Irish vest) she did focus more on the track and the 800m in particular.
Coached by her dad with active input from her mum too, Kirsti trains with her younger sisters. All four of them. By the way, all four also showing great potential themselves! "Baby" brother may be joining in soon too, if he can come away from his football for long enough. This family is an absolute delight to see at races across the island, the kids all having such fun and usually putting on a gymnastics show somewhere near the finish line, as they burn up excess energy!
Ulster Schools Junior 800m title
The 800m is a tactical race and Kirsti has learned fast. Her times tumbled from 2:46 in 2017 to 2:28 in 2018, but she took the 2019 Ulster Schools Junior 800m title with a superb PB of 2:23.48.
Road Racing
She has also kept busy over other distances and on the roads. Her best 1,500m time now stands at 4:48.28. She ran an amazing 10:23.21 for 3,000m! And she has twice gone sub 18:20 for 5K with times of 18:15 and 18:18 set at the park run in Belfast's Victoria Park!
Belfast International event
In August, Kirsti was selected to run an 800m race at the Belfast International event at Mary Peters Track in Belfast. It was an incredibly exciting race to watch. Kirsti ran it with confidence and from the gun, she hit the front. In an amazing display, she opened up a gap and maintained it through the bell and down the back straight. The chasers tried to reel her in but could not close. Kirsti kicked in the closing stages to increase her lead, dipped for the line and stopped the clock at 2:17.78!
But from watching her young career blossom, one thing I do not expect is for any of Kirsti Foster's PBs to stand for too long.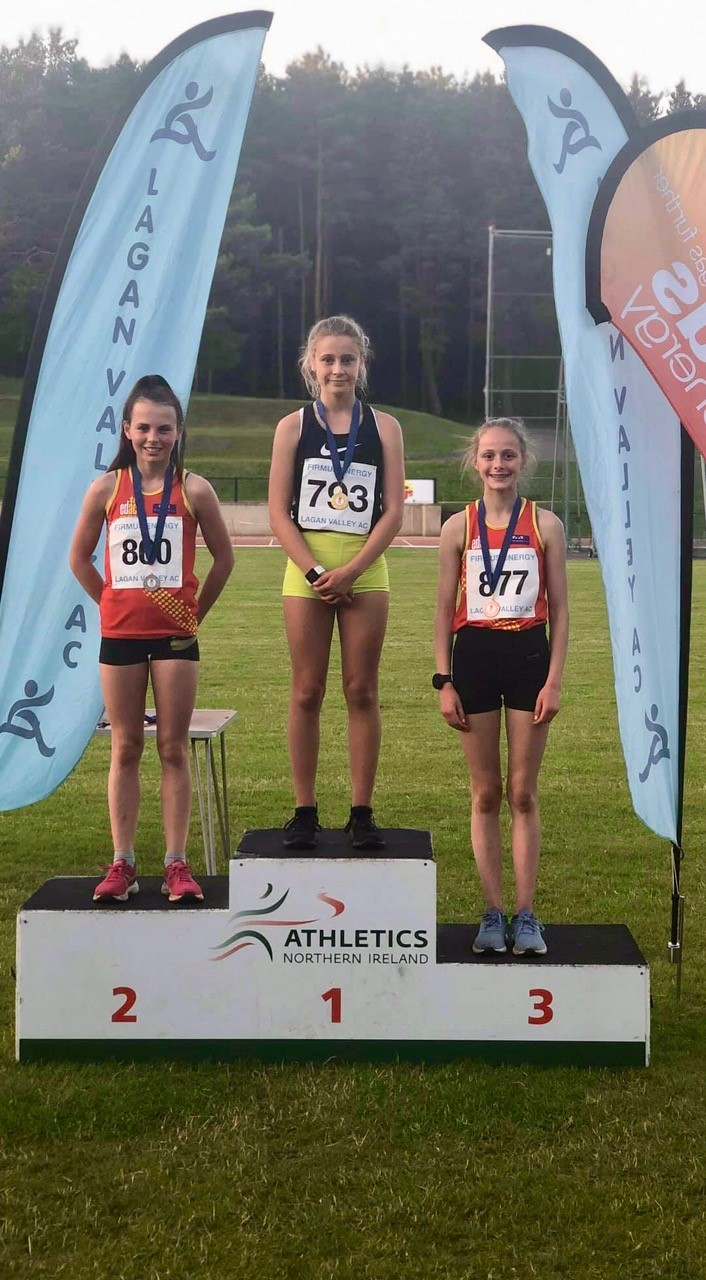 Lee Maginnis