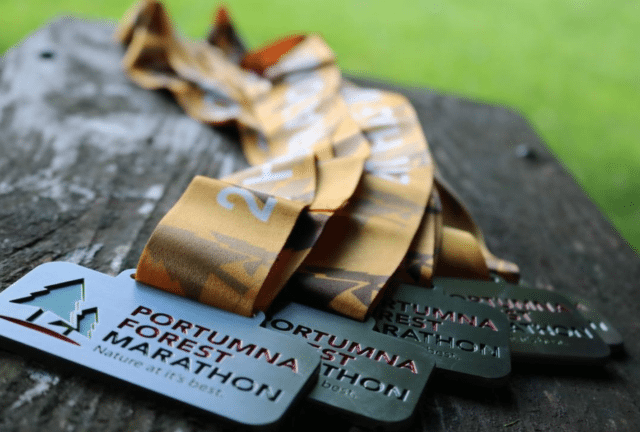 The recent Portumna Forest Marathon (50 km) was won by 35 year old Leitrim runner Ricki Wynne, in a phenomenal time of 3:23.
Finishing as runner up in 2017, it's fair to say Ricki brought a much stronger performance to the table this year, knocking 32 minutes off his previous time.
Ricki and his two bothers, Alan and Brian, are no strangers to tough endurance races. Ricki and Brian crossed the finish line together in 12th and 13th place in May 2017 at Europe's Toughest Mudder, a harrowing eight-hour overnight obstacle course race in the UK midlands.
This achievement was then topped later in the summer, when the Wynne trio took the top three places in the competitive wave of the notoriously tough Spartan Beast in Edinburgh.
It's no surprise from performances like these that Ricki's focus is geared towards endurance, and an important component in his preparation for such events is his diet.
It takes courage and dedication to break stride with the regular athlete's moderate to high carb diet, but sometimes you have to try something different if you want to get different results. Ricki follows a type of low carb diet known as the ketogenic diet, which when adapted to, delivers incredible endurance potential with little need for refueling.
Keep an eye out for Ricki on the endurance scene. From the looks of it, he's only getting started!
Follow Ricki's running on Strava. 
For the full list of results, click here.