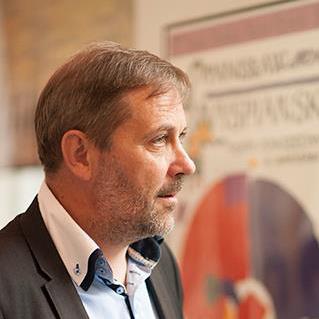 "Talk to me, not of time and place; I owe I'm happy to the chase." – William Shakespeare! This weekend to me was as much about Marathons as about reconnection with self. I wasn't in the happiest of places before heading to Tralee! I had some mental injuries and was tending to them when the weekend came up.
I travelled with 2 certainties. 1- This was the right thing to do. 2- I love running long distance and the people I meet doing it.
At the other end of the weekend, I have only fond memories, renewed friendships, a stronger reconnection with my core and a sense of purpose that is rock solid. Result!
And I ran Back to Back 26.2 miles on Saturday and Sunday.
Let's start the race report with a one-liner 🙂 If a certain beer brand did Marathons they would probably not be a patch on those organised by Marathon Club Ireland.
Both days the Race Director, the volunteers, the marshals and the fellow runners were amazing. These races MCI put on are solely focused on making it easier and better for us runners. I always forget people and apologise for that but special thanks for this weekend to Race Director Brian O' Se, Vincent and Lindsey Guthrie, Kirstie McTrusty and Brian Byrne. You all did stellar work and gave up 2 days of your time just for us runners. Love and respect for you all!
On a personal note also thanks to Catherine Costello for the Tralee welcome and company on Friday evening.
Saturday morning I woke up at 6 am for an 8 am start. Breakfast in a local B&B was laid out for me and I enjoyed it looking out the window with a smile. It was raining. Finally! I know, I know. But this is about me OK. I looooovvvveee running in the rain.
By the way thanks for pictures Mary Mockett, Lindsey Guthrie, Vincent Guthrie, Kirsty McTrusty and Valerie De Burca!
Running in the Rain makes me happy!
Tired but Happy :)?
Walked the 15 or so minutes to the registration in the Rose Hotel who very kindly offered us a room during the day for both days!! Met with lots of running buddies which shatters any pre-race nerves. The camaraderie and laughs are always plentiful at these events. Found out that there was a Garda enforced change in route with an initial 2.3-mile loop followed by 6 loops of 4 miles.
The same loop some of us did the 40 Mile Ultra on. Groundhog Day x 2! 2 days of 6 more loops on the same course we did 10 times 2 weeks ago.
I feel like an Army Recon Unit now. I can give you the exact location of bends, potholes, houses, gates, fences, trees and colours of bay windows on the entire loop 🙂 There is a very disturbing looking Leprechaun on the route as well, or was that an effigy to a Kerry footballer? Repetition does strange things to the mind 🙂 Also 13 hills each day, for 2 days! Sweet!
Start Line Day 1!
Start line Day 2!?
It rained though. Both days. Sunday heavier than Saturday. Not fun for most runners, pure bliss for me. Saturday I felt sluggish and slow. I had lost my personal mojo and was tired. This was the ideal way to shake all that off. 26.2 miles of a reconnection run. It worked. Firstly thanks to Eamon Egan for the company on the first 11 miles. It was such fun chatting with you as the miles melted away. Thanks, Eamon.

With Eamon Egan on Day 1!?
I have to say the same thanks for Sunday when my good friend Cathy Quilter joined me for about the same distance of 10-11 miles. Thanks, Cathy, it was always great fun running with you!!
On both days I played a game of tag with another great running friend, Theresa Grimes. Theresa and I would pass each other on several occasions on the laps and were always encouraging each other until we met again. Thanks, Theresa, big hug!
I felt much better on Sunday. It might have been the consistent rain. It might have been as Brian Byrne reminded my muscle memory, your legs know the course and the distance. Truth is this was only my second Back to Back and just like last time the second day was easier!
I believe on this occasion it was also the mental release I got from the Saturday run coupled with complete rest afterwards. I only got up for food and the customary 3 pints to sleep better.

2nd ever Back to Back!
Getting the hugs and medal from Paddy Mockett after Day 2!
With Valerie De Burca at the end of Day 1!
For those into results. Day 2 was about 15 minutes faster than Day 1, just like on my first B2B. And these were Marathons 47 & 48.
What's next? Marathon Club Ireland are going nuts (in a good way) this July and are organising another Back to Back in 11 & 12 days in Offaly. Saturday in Rhode and Sunday on Mount Lucas Turbine Wind Farm. I'm signed up and ready to go! You can join me by registering via the link for only €10 per Marathon!! http://www.active.com/ireland-ireland/running/distance-running-races/marathon-club-series-2015?int
As Muddy Waters used to sing: Got My Mojo Workin'

That's the Mojo workin', can you see it yet??? ;)?
Miles with smiles and hugs,
Patte xxxxx