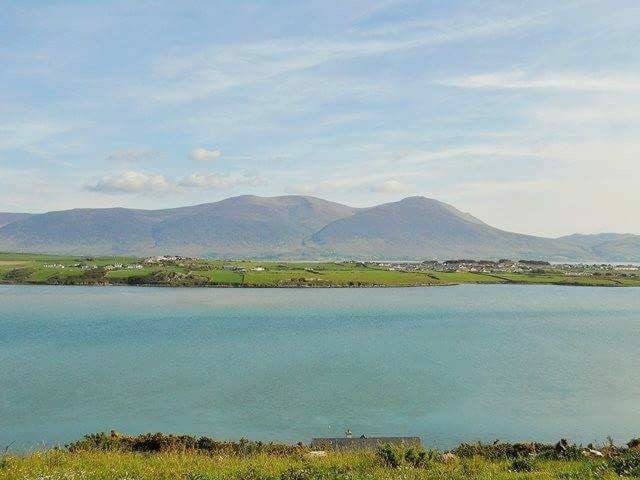 With two weeks to go the final preparations are being put in place for what is set to be a test of mental and physical strength in the beautiful surrounds of North Kerry.
The Kerry 50k and 100k Ultra Marathon is the ideal challenge for runners looking to take on their first ultra – with the perfect 50k route laid out for first time Ultra runners. In fact for those scared to take on such a challenge,  the 50k is perfect as it is only 8k more than a full marathon. 8K more and you can be an ultra marathon runner right here in Kerry.
The race also offers a 100k for those who want to push the boundaries even further and the scenic route around North Kerry will help those taking on this ultimate challenge.
It's all about the medal
Better again is the fact that organisers have come up with a very special medal – taking in the jewels of North Kerry. The medal incorporates four distinct sights which form part of the route – Ardfert Cathedral, Ballyheigue Castle, Fenit Lighthouse and Causeway Church capped with the emblem of Tralee Town.
It is a must have medal for any collection and can be yours if you sign up to the Kerry Ultra Marathon
The 50k and 100k Kerry Ultra Marathon aims to bring ultra running to a new level in Kerry and already places are filling up for the new event which will bring competitors from across the county to take on an ultra in the Kingdom.
The Route
The route encompasses 100k around North Kerry starting in Tralee town, where local businesses have rowed behind the event to bring another running even to Kerry.
After Tralee runners head to Ardfert, Ballyheigue, Causeway, Kerryhead, Ballyheighue, Banna, Barrow, Fenit, The Kerries, Blennerville and back to Tralee.
The 50k concentrates on the town of Tralee and in the areas of Ardfert, Barrow, Churchill, Fenit and The Spa showcasing the beauty of the town to runner from near and far.Race director, Jim McNeice, a seasoned ultra runner, is hoping to build the perfect event to showcase Kerry to ultra runners and to give new ultra runners an opportunity for a new challenge in a route designed by runners for runners. The event is the latest addition to the Kerry running scene and it is hoped will be a fantastic event for local and national runners who have signed up for the challenge.
"We want to give ultra runners a fantastic course around Kerry that is suitable for those looking for new challenges, whether it is to push yourself beyond marathon distance or to go further and take on 100k," says race director, Jim McNeice.
For more information and to register for this year's event click HERE