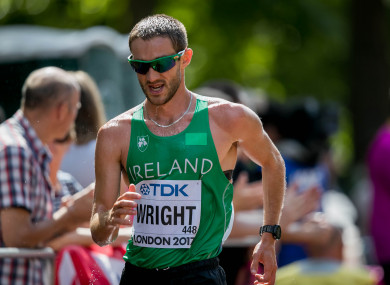 Alex Wright of Leevale Athletics Club in Cork set a personal best in the 20K walk at the Gran Premio Cantones De La Coruna in Spain over the weekend.
Wright's time of 80 minutes 48 seconds books his place at the 2020 Olympic Games in Tokyo and he becomes only the 2nd Irish athlete to achieve a qualifying time.
Wright came in with ten seconds to spare under the qualifying standard time of 1:21:00.
This comes after Wright set a new national 3K Walk record at the AAI Indoor Games, with a 11:06.69 in February 2019.
For the full results click here.