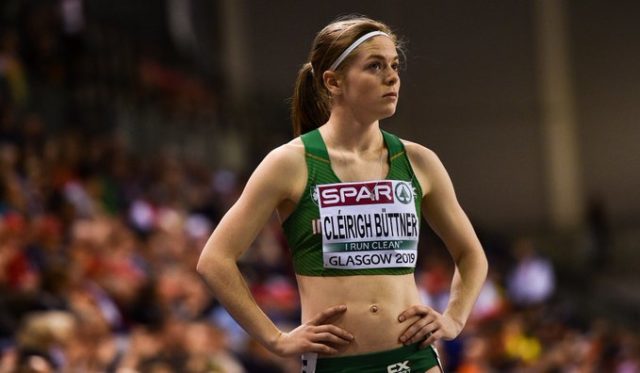 A small but exciting team of nine athletes will compete at the World Student Games in Napoli next week.
The multi-sport Games have already started with the athletics programme kicking off on Monday (July 8th).
There is a promising team with a number of the athletes in good form this season. Most recently Marcus Lawler (IT Carlow/SLOT) ran 20.33 (+2.7) for 200m in Switzerland while Siofra Cleirigh Buttner (Villanova/DSD) ran an 800m personal best of 2:01.67 at the BMC in Watford.
Lawler will compete in the men's 100m and 200m while Cleirigh Buttner will be in the women's 800m. Alanna Lally also competes in the women's 800m and is in good form.
Phil Healy (WIT/Bandon), Irish record holder for 100m and 200m, has been hampered in her build-up due to injury but will be looking to put in a good performance nonetheless and kick-start her season.
Cliodhna Manning (IT Carlow/KCH) goes in the women's 400m while Matthew Behan (DCU/Crusaders) competes in the 110m hurdles, while  Sarah Lavin will look to build on her recent good form in Minsk in the 100m H. Kate Veale (Hibernia College/West Waterford) is in the women's 20km race walk, with Eric Favours lining up in the Shot Putt.
Full event details for the University Games can be found on the host site HERE with the official Irish nominations originally posted HERE
Irish athletics team for World Student Games
Marcus Lawler (IT Carlow/SLOT), 100m and 200m, Phil Healy (WIT/Bandon), 100m and 200m, Siofra Cleirigh Buttner (Villanova/DSD), 800m, Cliodhna Manning (IT Carlow/KCH) 400m, Matthew Behan (DCU/Crusaders) 110m hurdles, Alanna Lally (UCD) 800m, Sarah Lavin (UCD)100m Hurdles, Eric Favors (South Carolina/Raheny Shamrock) Shot Put, Kate Veale (Hibernia College/West Waterford) 20km walk