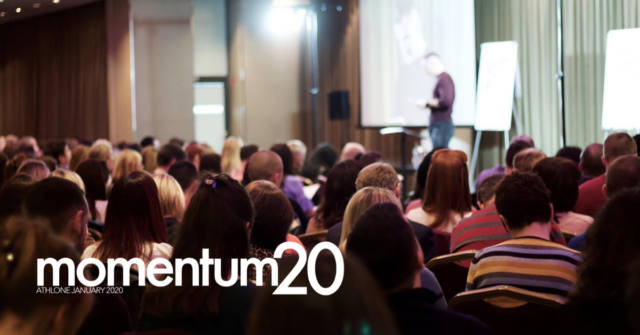 The dawning of a new decade is just a short few days away, an opportunity to say 'out with the old and in with the new',  to set some lofty goals and chase some dreams across work, sport and play over the next 12 months and indeed the next 10 years.
Following on from sell-out events all over Ireland for the past three years, Momentum 20 is headed to Athlone on January 11th for its 2020 iteration.
Bringing together the combined experience, energy and inspiration of 3 top motivational speakers – Gerry Duffy, George Anderson & Pat Divilly – Momentum20 promises to be a breakthrough day of life-changing personal development and introspection.
'We're living in a world of uncertainty, yet the one thing we all have the capacity to control is ourselves. Whether it's developing a more positive mindset, acquiring bulletproof-motivation, or building a foundation for personal growth, you're somebody who already recognises how your mindset influences all areas of your life.'
Join Gerry, George and Pat for an afternoon as they explore:

– Setting motivating goals
– How to show up as our best selves
– Building confidence and overcoming fears
– Developing the practical habits that lead to relentless forward progress without all the frustrating self-sabotage